We are currently revising the content of this page.
Intent
English is at the heart of everything we do.
It opens up endless worlds and helps us share and achieve our dreams. English knits everything we do together and gives us our voice. In our learning across the curriculum, we gain the confidence and skills to use our voice effectively: to share our ideas, to stand up for what is right and to achieve our goals and ambitions.
Reading
Learning to read is one of the most important things that we can do.
Reading unlocks new avenues of knowledge, fires our imaginations, enriches our vocabulary and helps us to understand and value the diversity of the world we live in.
There are two skills we need in learning to read: word reading and comprehension.
Skilled word reading involves swiftly recognising the printed words that we know, whilst rapidly working out how to say those words that are less familiar. To do this, we need to understand that the letters on the page are linked to sounds in spoken words. This is why phonics is so important in our early teaching of reading
Good comprehension brings together our knowledge of language and our knowledge of the world. Our teachers use their skills to help us develop comprehension skills through our shared reading and discussion of stories, poems and non-fiction.
We think it is important to read widely across fiction and non-fiction. Bug Club is our core reading scheme in foundation and key stage one, and Collins' Big Cat supports us to explore and extend our reading preferences in key stage two.
Our reading scheme helps us to grow as fluent readers. Everyone has a reading book selected from the reading scheme. Our teachers choose the colour band of the book carefully to match the instructional level of reading. This is the level where we have the 'right' amount of challenge for developing and practising new reading strategies.
In tandem with our school reading scheme, we choose our own books to read and share. This gives us the chance to explore different story-worlds, topics and authors and to find out what kind of books we really love.
We know that reading for enjoyment is important. We know that there is a strong link between reading for pleasure, how well we do at school and our emotional well-being. The adults in our school regularly share stories, poems and non-fiction with us and this helps to spark different interests and fuel our love of reading.
By the time we leave St Adrian's, teachers make sure that we can read fluently and with confidence in any subject.
Curriculum map
Our teaching in English is rooted in our shared enjoyment of high quality texts.
We are taught new skills at the start of each year that reflect the expectations of the national curriculum. The cyclical approach of the teaching sequence for writing enables us to practise, secure and master these skills across the year and to build upon the foundational learning of previous year groups.
Through shared reading, we are immersed in the world of the author. We share in their ideas and learn how language is used to transport us with them.
We learn to use such language skills for ourselves. Through our talk and through shared writing, we learn to imitate the authors we read and to innovate with the ideas we encounter. As we grow in confidence, we use our ever-expanding writer's tool-kit to invent, create, edit and author our own texts.
The books we share in English are chosen to reflect a wide range of genres and to provide a balance between story, poetry and non-fiction. Our teachers choose books that enrich our learning across the breadth of the curriculum.
In the current school year (2020-21), we are teaching a prioritised curriculum supported by the Herts for Learning 'Back on Track' programme. Our selection of books has been adapted to reflect this.
Our shared texts by year group
Year 1 (draft)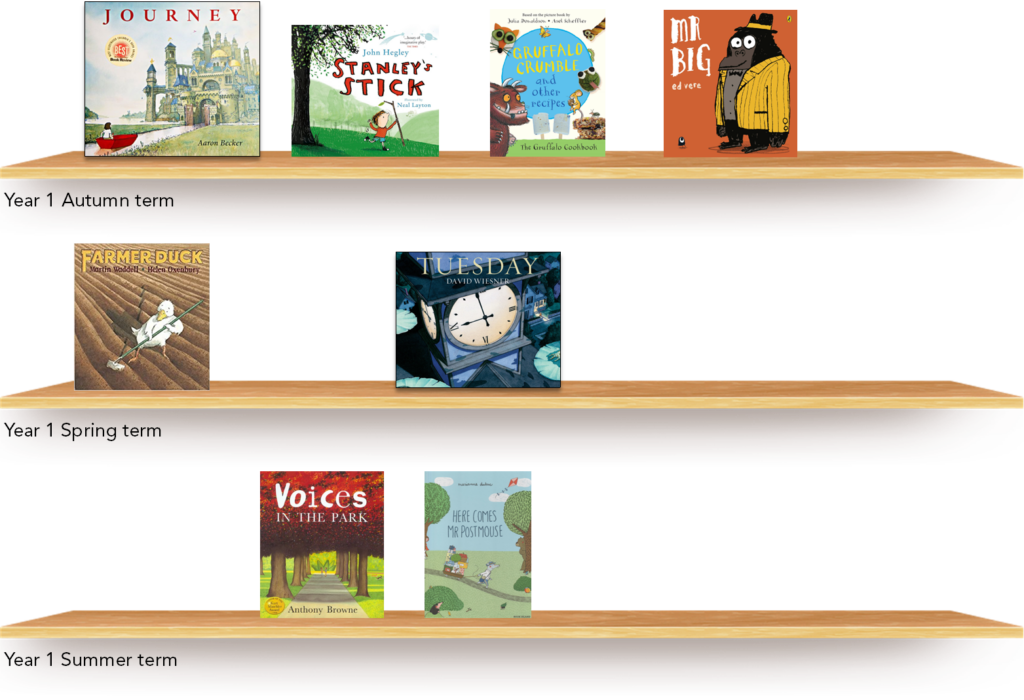 Year 2 (draft)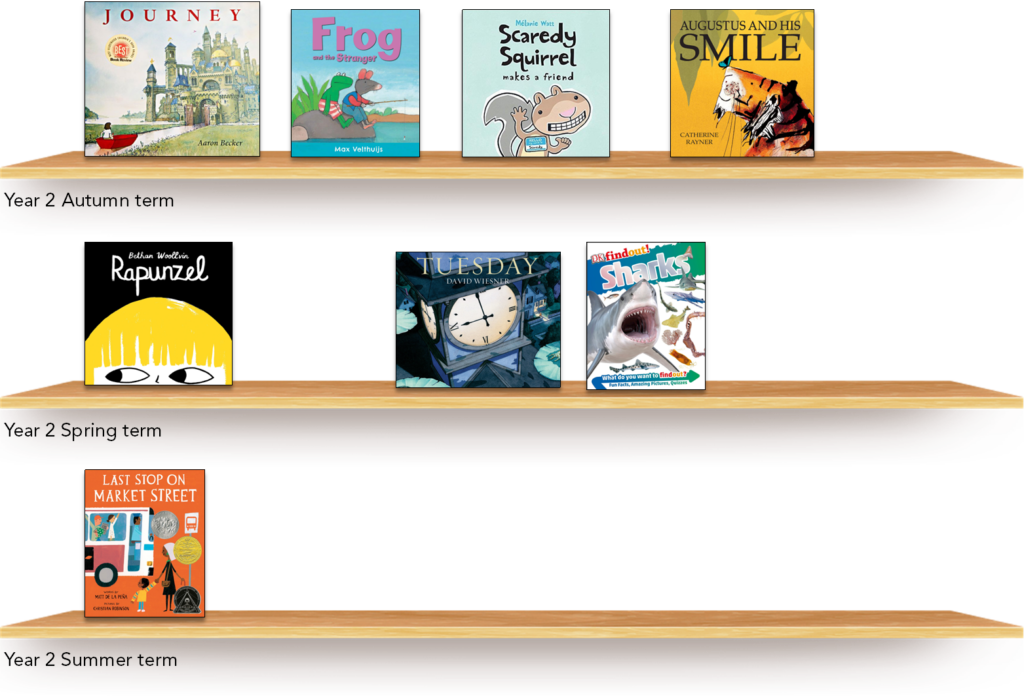 Year 3 (draft)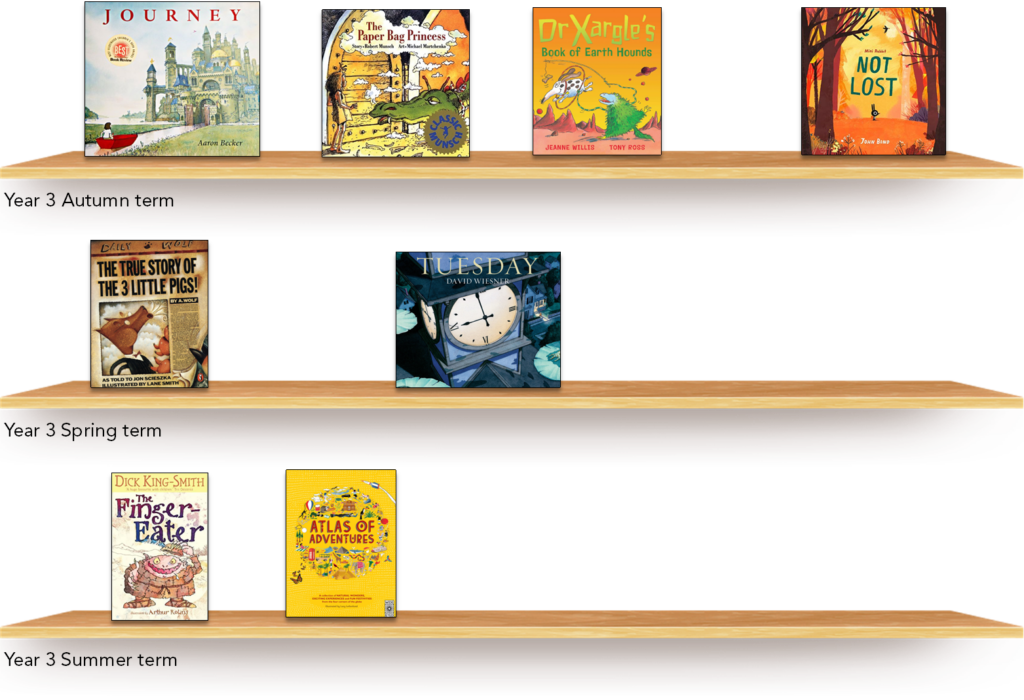 Year 4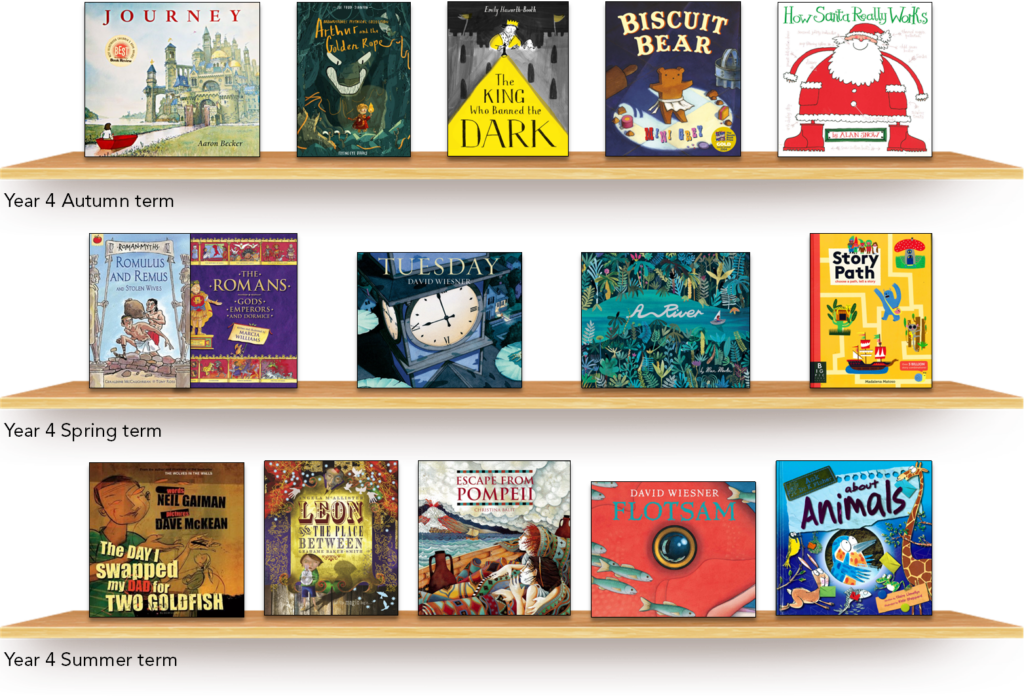 Year 5 (draft)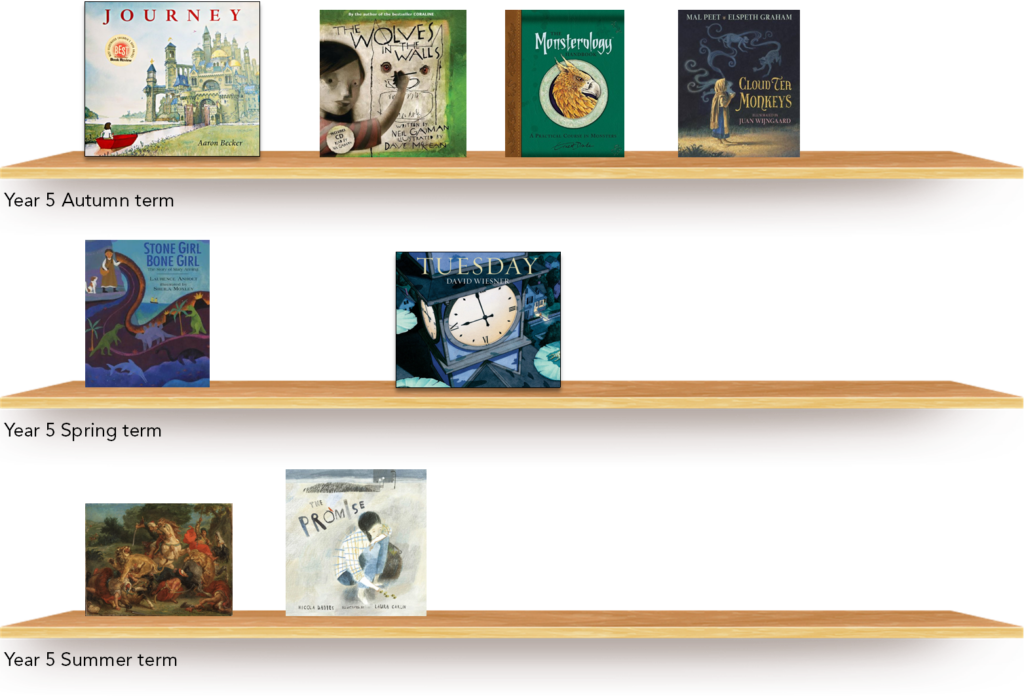 Year 6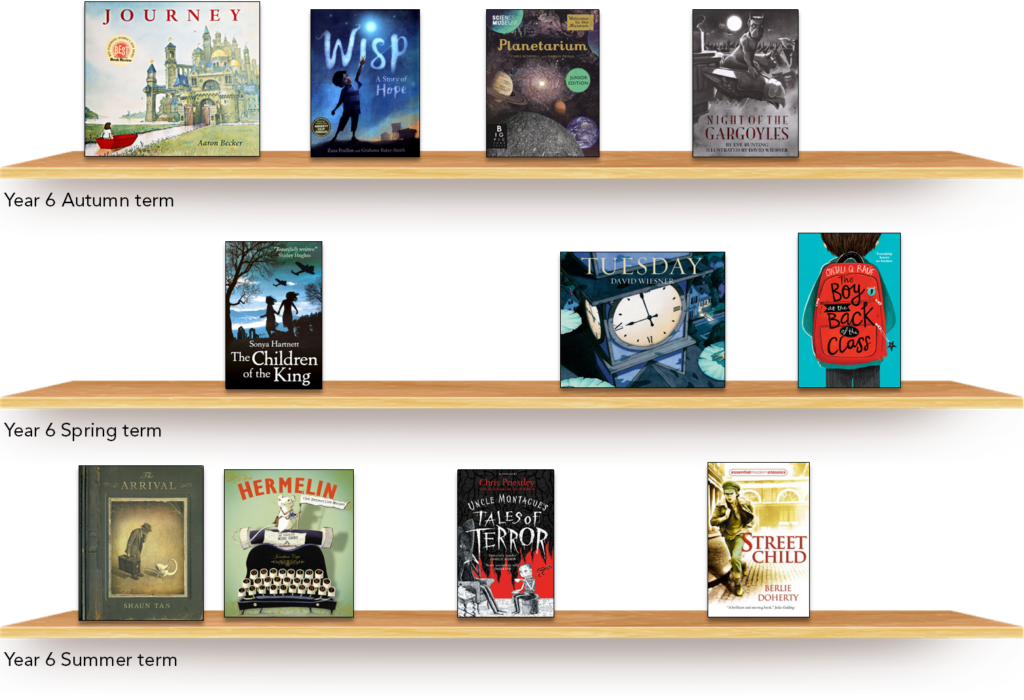 Spelling
It is important to be able to spell quickly and accurately.
We learn to spell by knowing the link between letters and sounds and by understanding how words and spellings are structured.
In foundation and key stage one, we have a daily phonics session rooted in Letters and Sounds. Following phase 6, we use 'No Nonsense Spelling' which has been written to meet the spelling requirements of the national curriculum for year two through to year six.
Handwriting
Neat and fluent handwriting is an important part of sharing our ideas.
We learn to form our letters using a script developed by Debbie Hepplewhite. This is an all-joined style with two main joins: a diagonal join, which starts on the line, and a washing-line (or smile) join.
You can find more about our handwriting style here.

Tracking attainment and progress in English
The school is focused on formative assessment first and foremost and uses HfL assessment criteria to judge how well individuals and groups of individuals are securing learning and to identify gaps and barriers. AM7 is used for tracking attainment and progress using the HfL steps and phases approach. This allows the swift identification of groups of pupils in danger of not meeting age-related expectations or for whom progress has slowed.
Useful documents
The national curriculum in England: English programmes of study
Further details of the English curriculum for each year group can be found in the following downloads:
The Year 1 learner Year 1 Grammar Glossary
The Year 2 learner Year 2 Grammar Glossary
The Year 3 learner Year 3 Grammar Glossary
The Year 4 learner Year 4 Grammar Glossary
The Year 5 learner Year 5 Grammar Glossary