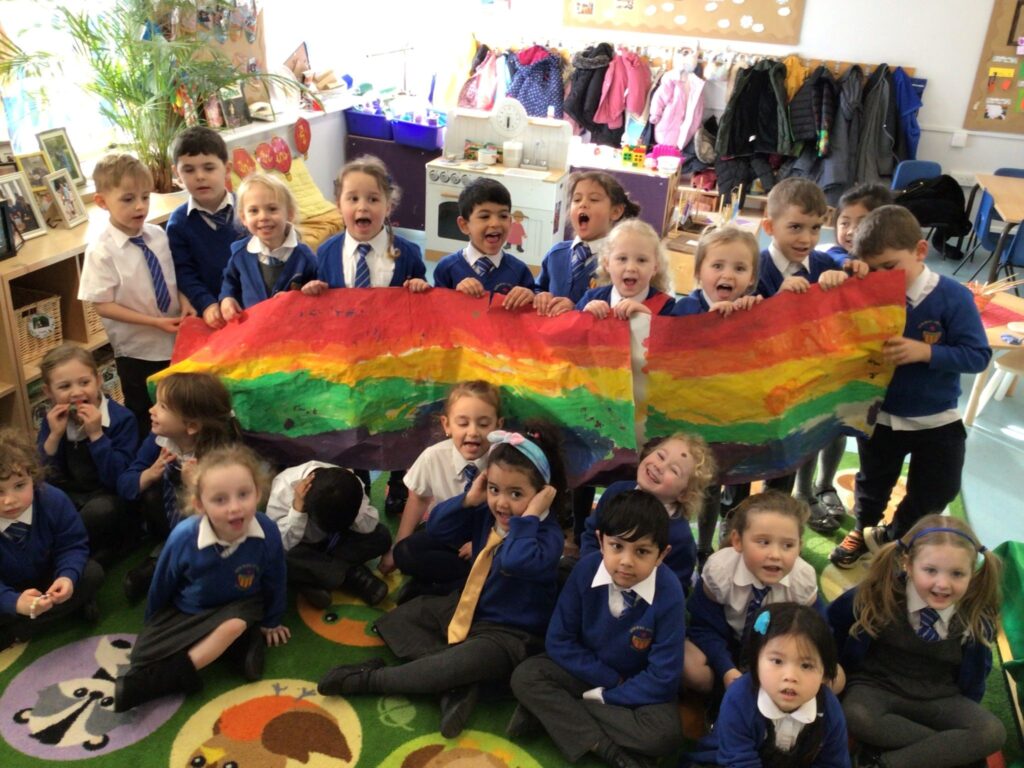 A child can only learn if they feel happy and secure. As our recent Ofsted report states:
"Pupils are happy and safe in this caring school. Staff are warm and friendly and from the early years develop positive relationships with children. Pupils trust the staff in school and know who to speak to if they have a problem." Dec 2022
At St Adrian's, the mental health and well being of our children and also our staff, is of the utmost importance. We feel by nurturing the children in our care, they can thrive and excel.
We achieve this in St Adrian's by providing the following:
family support, mentoring and therapy sessions for children who need extra support
elected Wellbeing Ambassadors who check on their friends and others in the playground
where appropriate , mindful colouring/ calming music in lessons
yoga/dance/exercise sessions
prayers – meditation / spirituality
after school activities
dress up days ( thinking day where children represent their clubs ) They can express themselves
teachers and TAs offer emotional check-in with children that seem upset when they come in
deicated assemblies and workshops
circle time and PSHE
appropriate adults trained in mental health and wellbeing
Children's Mental Health Week.
The children all had a wonderful time during Children's Mental Health Week. They took part in an array of different activities and had a wonderful week. Click on the link to see what activities each class did for the week.