Dear Nursery, I can't believe the time is gone so quickly. Well you know what they say – time flies when you are having fun. It's been an amazing, fun, creative, exciting school year. It's been a privilege and honour to have you all in my class. I want to thank each child for all the warmth, the memories and the learning that we have shared this school year.
To the parents, I say THANK YOU for allowing me to be your child's class teacher. It has been a wonderful and rewarding year for me.
To my pupils, I say THANK YOU! For when I teach I also learn. This past year we have all grown together.
As you continue through life never forget to keep learning, keep having fun and smile. Always strive to be the best that you can be! I am so proud of you all!!!
Here are some pictures of our Sports Day. The children had a lot of fun exploring different activities like climbing frame, egg and spoon race, throwing and sack race. At the end we had a well deserved rest and an ice lolly:
Thank you for the wonderful gifts! Me, Mrs O'Connor and Mr Reid really appreciate your generosity and kindness! Thank you for your kind words and heartfelt wishes!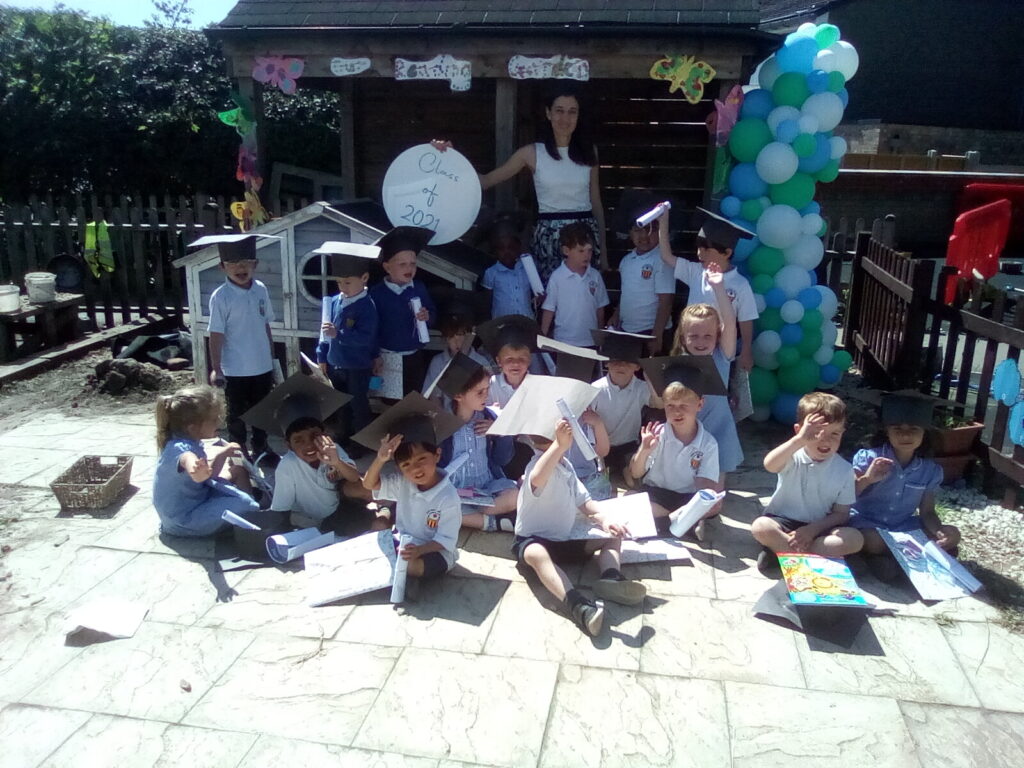 Please check your child's Tapestry for more graduating photos!
Have an amazing summer!
All the best!
Mrs Solakova