02.12.22
And just like that it's already December. Where are the weeks going.? We had lots of buzz around the classroom when everyone was talking about advent calendars, chocolate and Santa. What a better way to celebrate the beginning of Advent than decorating the classroom? We were busy wrapping presents, making Christmas cards, and practising, practising, practising for our Nativity.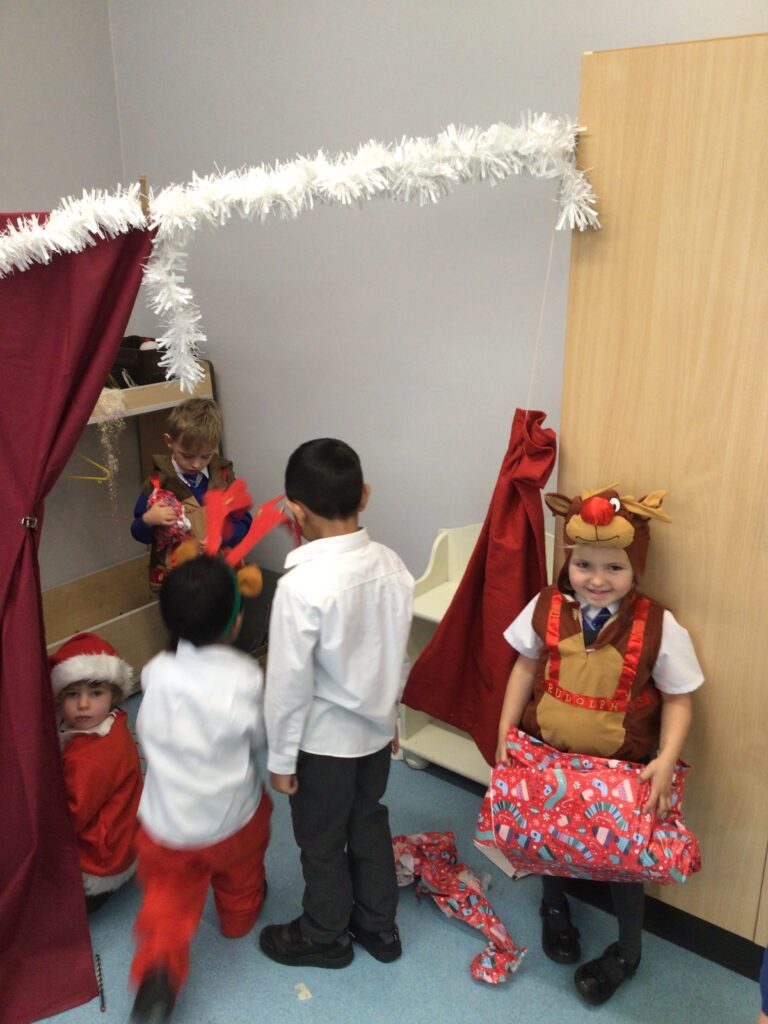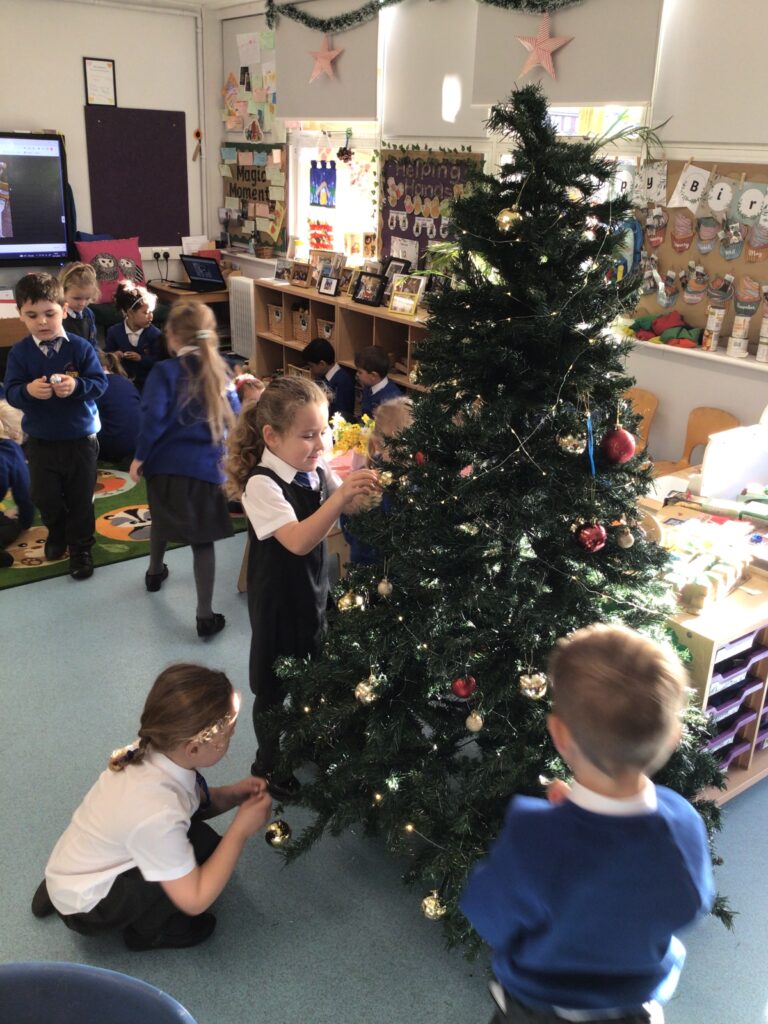 Next week we will be making our own stockings for the fireplace!
It was very exciting that we can now use our Little Wandle learning and write letters to Santa independently.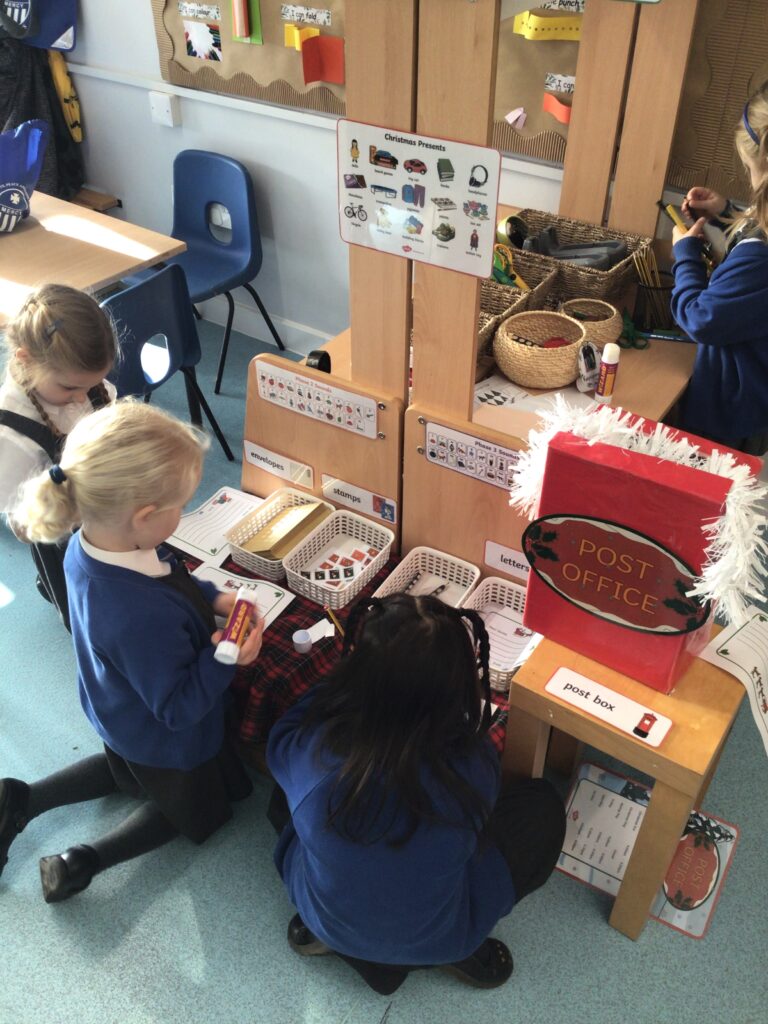 We've been retelling the Nativity story and the children had lots of fun using the small world area and pretend to be Mary, Joseph, King or Shepherd. We even did a story map to help us remember the sequence of the story.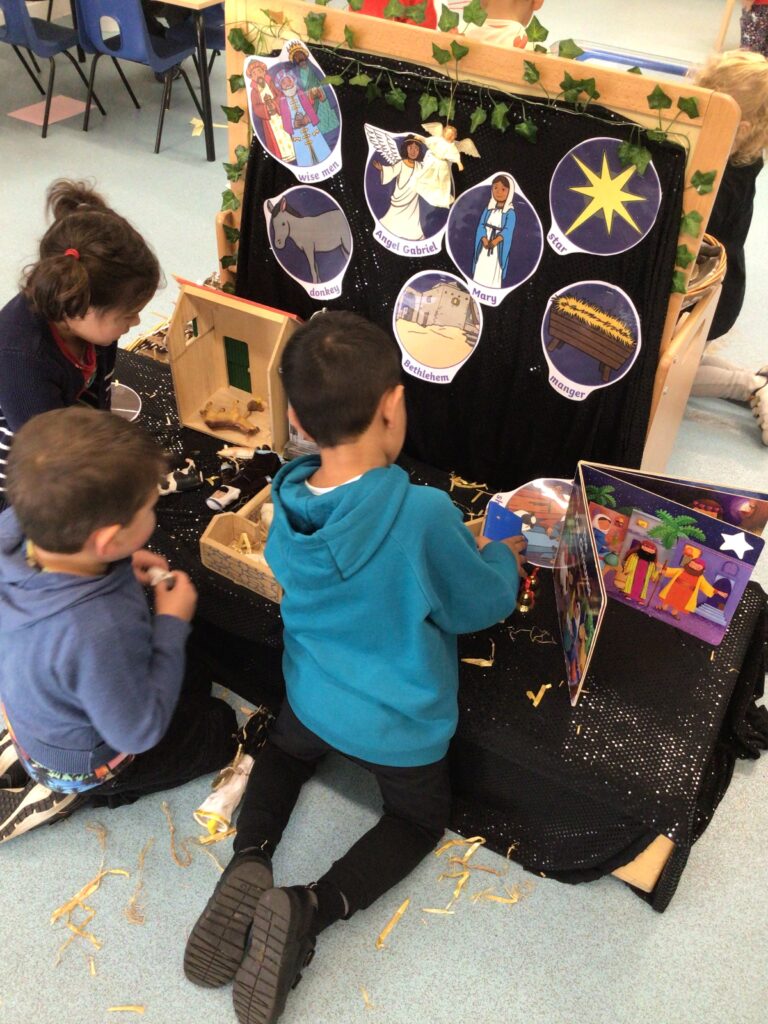 In Little Wandle this week we revisited all the graphemes and digraphs learned so far. We've been focusing on words with 's' at the end (plurals and verb forms) and learned 3 new tricky words:
be
me
we
Over the next week I will be carrying out Little Wandle assessment with every child. Please keep a look out for any extra sound or word cards in your child's reading folder, these are the ones they are not yet secure with. Please look at these daily with your child and make any relevant comments in their reading record.
As always, BIG THANK YOU for supporting us in this journey!
Things to remember:
Monday 2:30 pm Library visit – You are very welcome to join us!
Friday reading mornings – 8:45am to 9:00 am.
Our reading practise books need to be returned by Monday. Please make sure that they are in the zippy bags together with tricky words book and reading record.

Looking forward seeing you all on the Christmas Disco!!!
Mrs Solakova