Ribbit! Ribbit! Ribbit!
This week we have been learning all about frogs!!!
To begin with we read a fantastic rhyming story 'Oi Frog'. I highly recommend this book and would be lovely, if you could spend some time sharing the book with your children. It is jam – packed with rhyming words and brilliantly funny too.
After reading the story, the children had to choose their favourite rhyming pairs and draw them on a paper. As always they did so so well. All of them made a massive progress and are now able to talk about their drawing really well.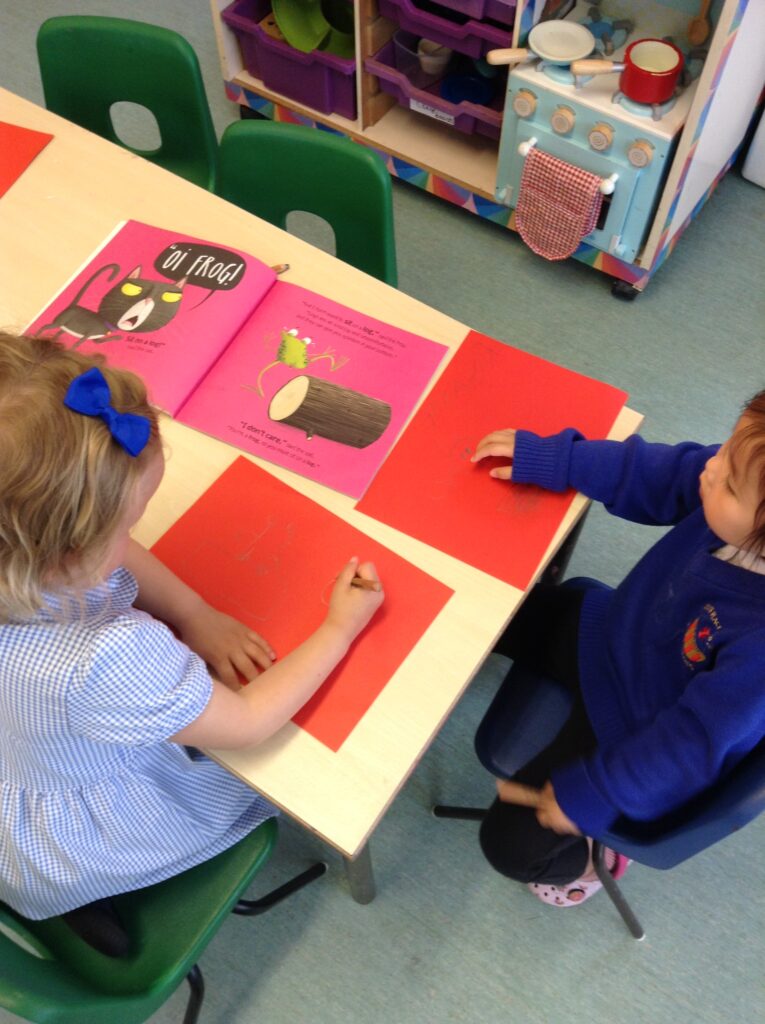 Letters and sounds
Under the sea, under the sea, under the sea what do I see?
We were busy exploring what's under the sea and we had to find the different objects by orally blending the sounds. Under the sea we found a C-A-R, a F-O-X, a P-E-N and lots more… The children were listening super carefully trying to blend the sounds into words.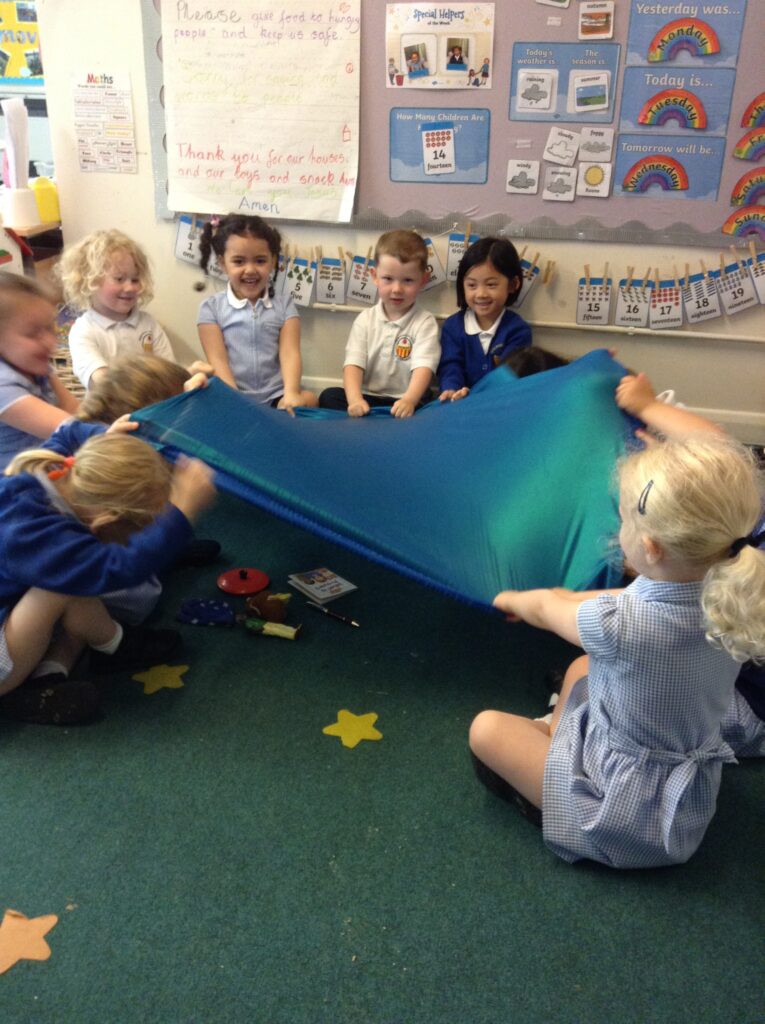 Why is blending important? Blending is a crucial skill in learning to read since being able to mentally join speech sounds together to make words helps children to decode unfamiliar words using letter-sound patterns when reading. Difficulties with the ability to blend is a hallmark of the struggling reader.
How can you support your child at home? There are so many ways to support your children at home too. For example while you are having breakfast instead of saying 'Can you please pass me the jam' , you can say 'Can you please pass me the J-A-M' . Or if you are reading a book instead of reading the CVC words you can segment them and your children will try to orally blend and say the word themselves.
Maths
In Maths we did massive frog jumps, making sure we match the correct numerals to the correct lily pad and jumping 1,2,3,4 or 5 times only.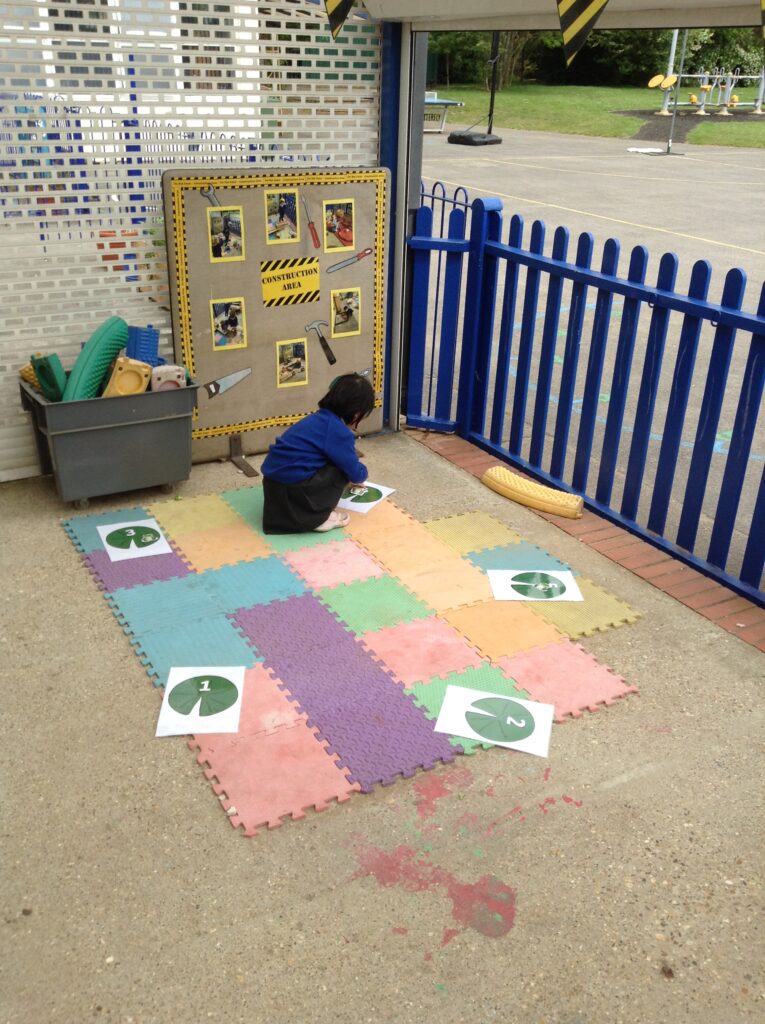 In the mornings we were practising our pre writing skills by making frog puppets. It was a very hard work as we had to cut the frogs all by ourselves.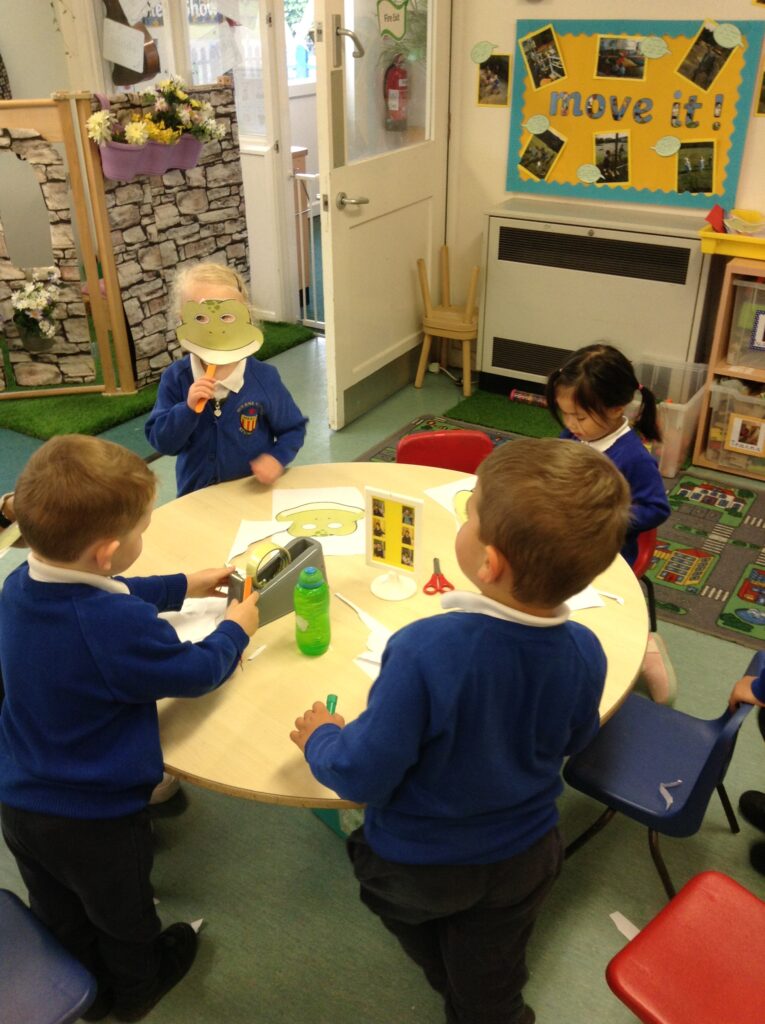 In Music this week we have been learning the song 'Five speckled frogs'. We were singing, dancing, feeling the rhythm by acting out the song. The children really enjoyed it, so we had to do it again and again, and again :).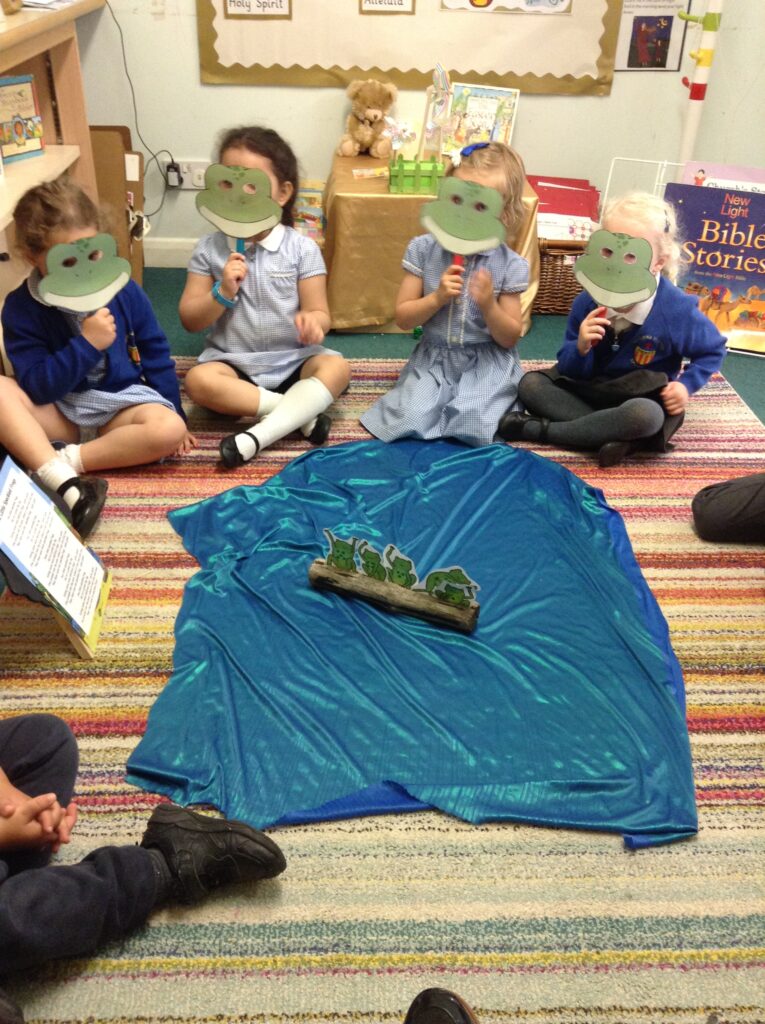 Understanding of the world
After being able to see a real hen life cycle, we decided to learn all about frog's life cycle too. We watched interesting videos about frogs and how they lay their eggs, we learned new words like 'tadpole' and 'metamorphosis'. The children had to think about what comes first, second, third and forth, and to cut and glue the different pictures into the correct order. I am so impressed with everyone….it was a massive challenge. Cutting is not an easy job, but cutting a small pictures is even harder… and then sticking them in the right order!!! Well done everyone! Of course, we had to proudly display our work too….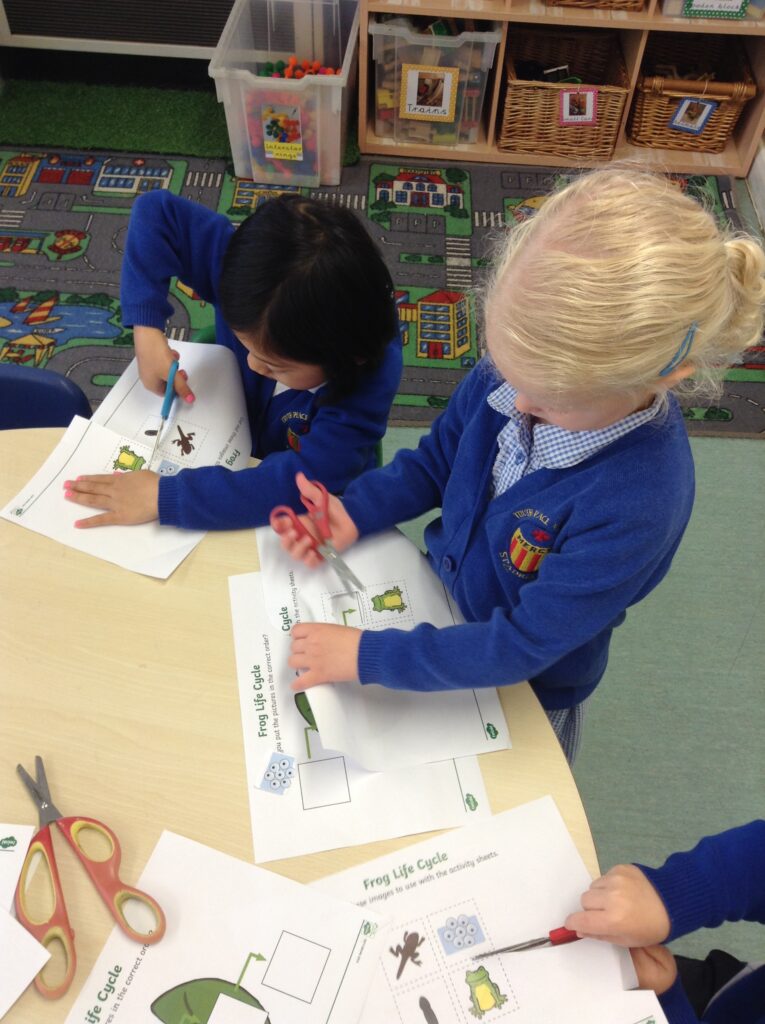 Religious education
A big thank you for sharing your good news with us. Birthday parties, new babies, exciting trips… it was such a pleasure to hear everyone's good news.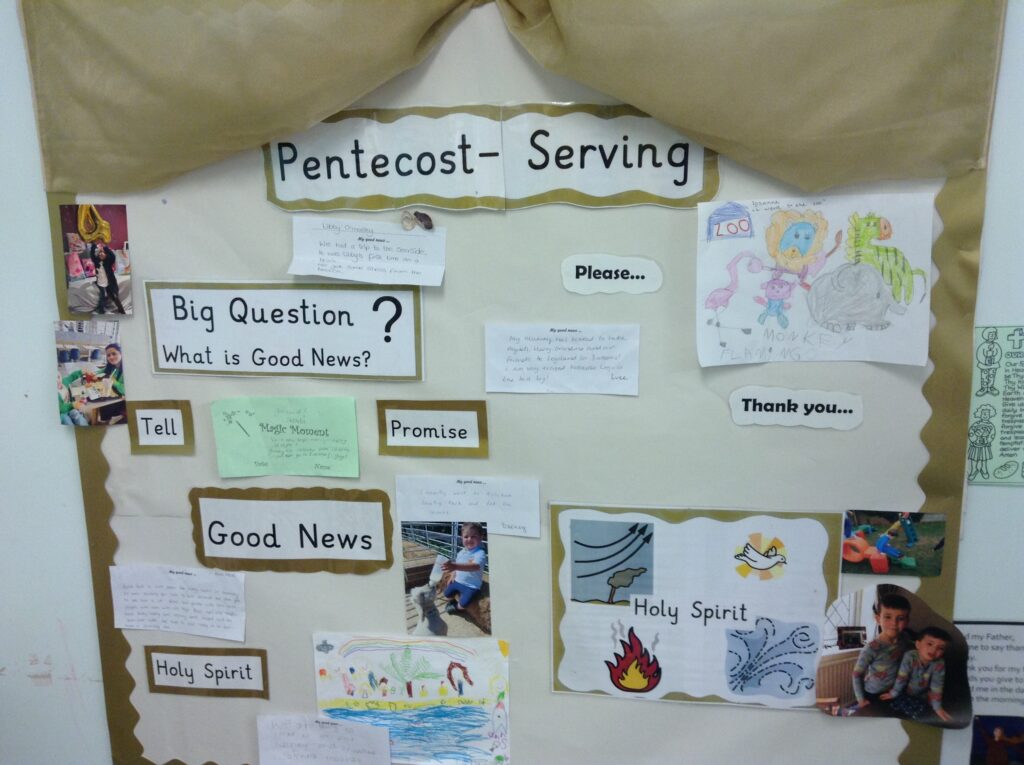 Have a fantastic weekend!
Mrs Solakova