Children participate in collective worship every day. This may be part of a whole school assembly, an assembly in their own key stage or through class worship. These assemblies relate to the liturgical year, class RE topics and can be linked to the Wednesday Word, a publication which each family takes home every week. Pupils also love organising their own class worship.
Each week, the Chaplaincy Team take an active role in the whole school assembly.
Every Wednesday we learn lots of wonderful hymns in our whole school Hymn Practice.  The children enthusiastically sing these hymns as part of our school masses and assemblies. 
We work very closely with St Bartholomew's Parish.  Children attend mass at least twice a term in school or in Church which parents are warmly invited to attend.  As well as a mass at the start of each term, a second mass each term reflects the church liturgical year, including All Saints, Ash Wednesday and Ss. Peter and Paul.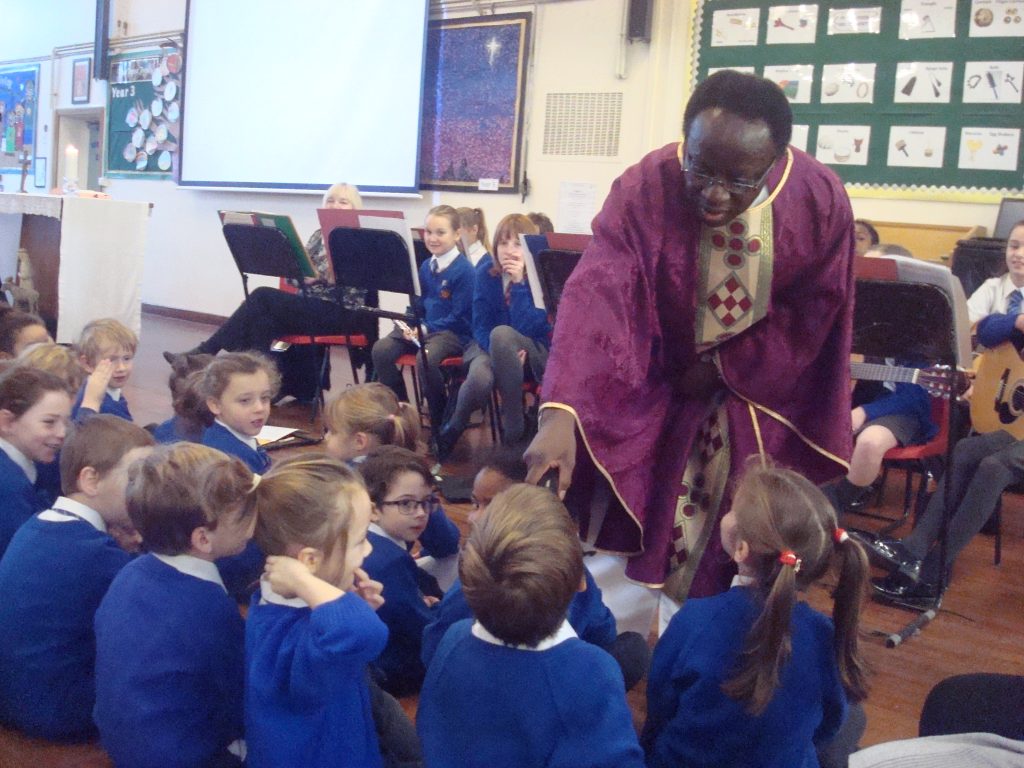 Additional whole school celebrations or liturgies include assemblies relating to Harvest, Advent and Mothering Sunday as well as a very colourful May Procession.
Once a year, classes prepare and deliver their own mass or liturgy, presided over by our Parish Priest, with Year 3 preparing their mass after they have made their first Holy Communion in the summer term.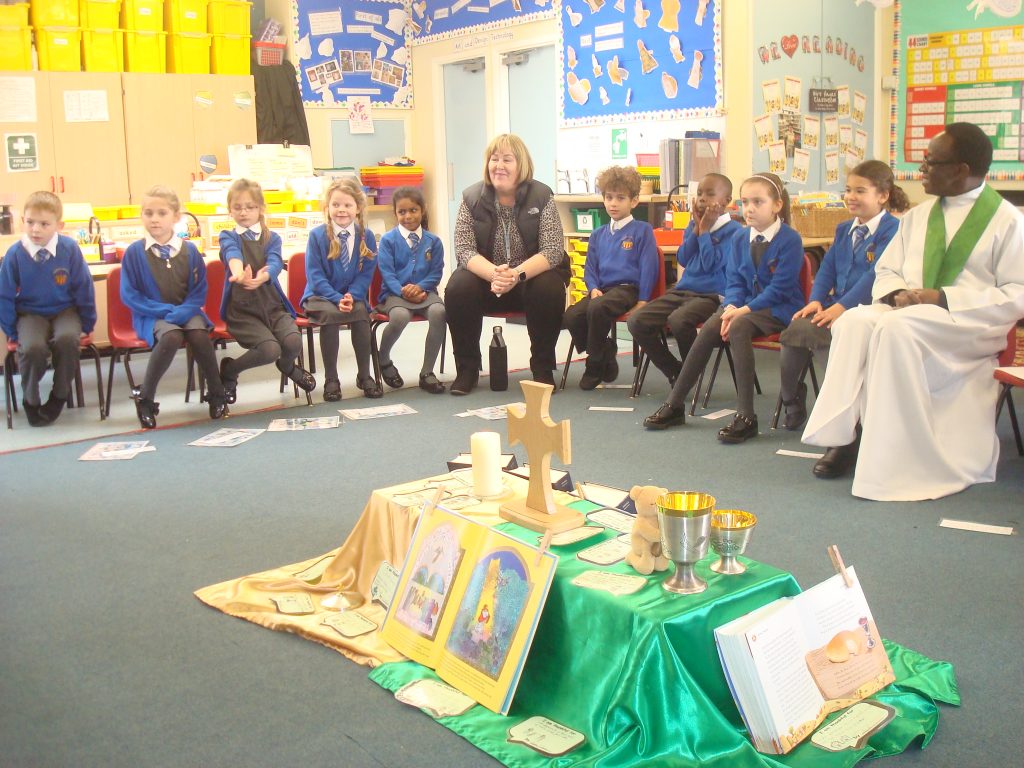 At different points during the year, pupils are able to visit Westminster Cathedral for special services with other schools across the diocese. The School Council and Chaplaincy Team especially love attending the Advent Carol Service at Westminster Cathedral.