We finally completed our people in action sculptures – here was a photo from our display at the open evening. And also us investigating the power of levers in science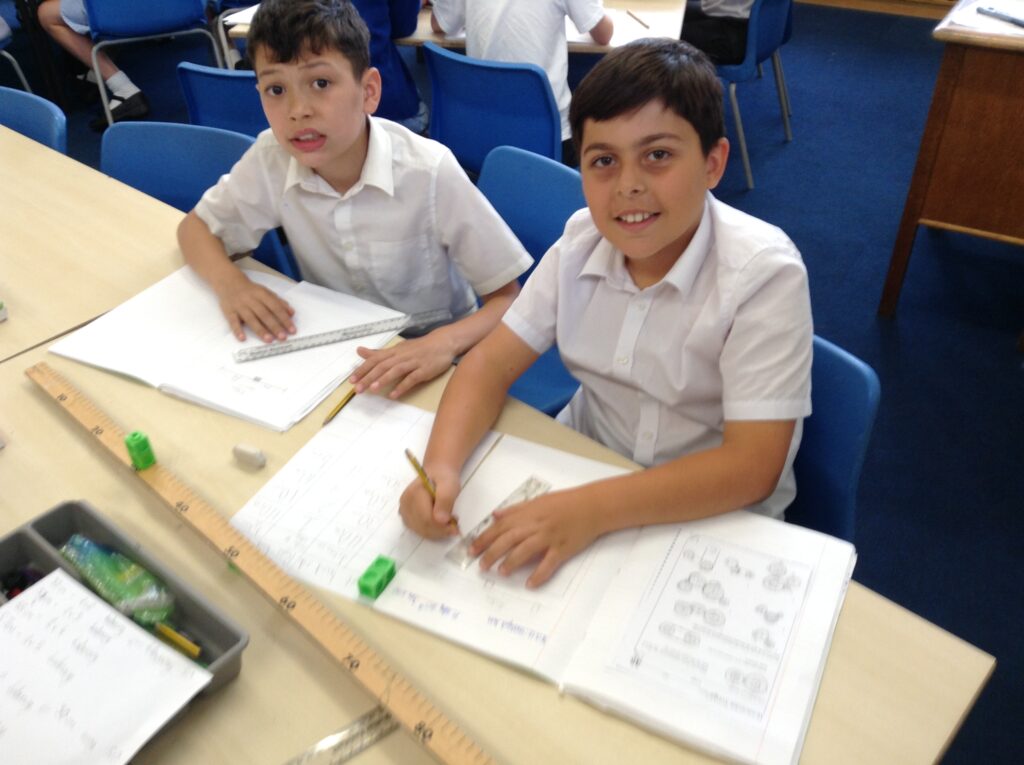 This week in Year 5 (19th -23rd June)
We have had a very busy day with lots of art, learning about Degas and how to use body proportions for people in action.
Many of year 5 were involved in the didtrict sports and there was also wheel chair basketball as well for everyone. ( More details on the sports page)
We took part in St Adrian's got Talent with two groups of girls
Well done Maya , Lucy Rukksika, Abbie, Katie, Jess , Lara and thanks to Beth for helping to organise the competition.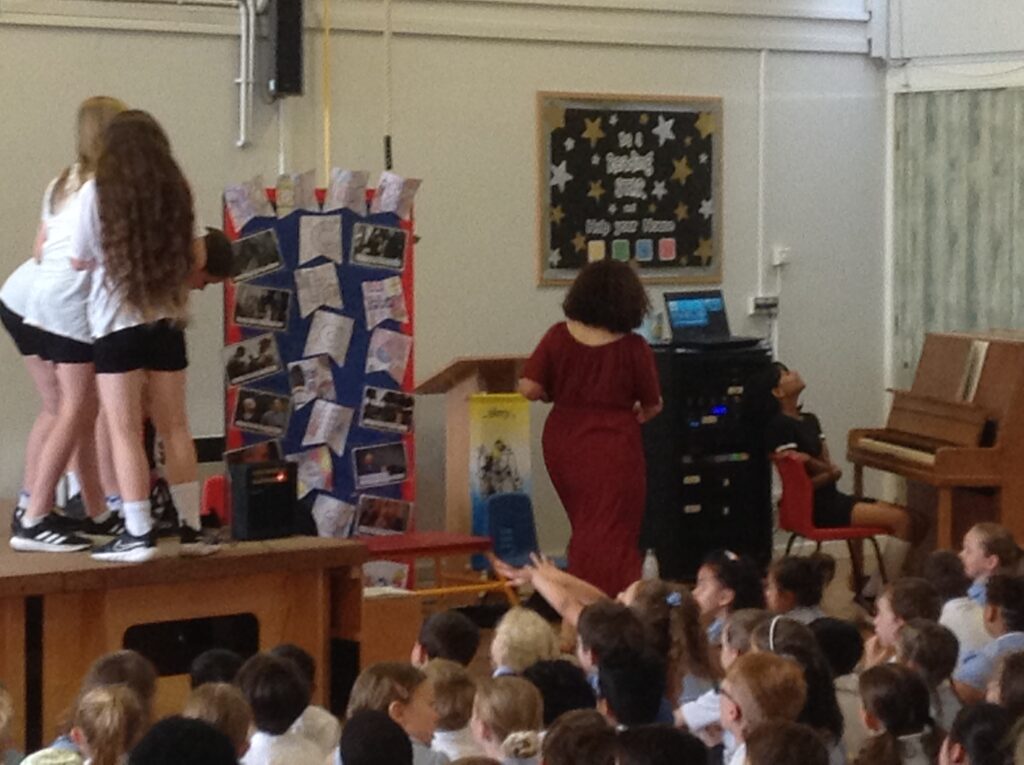 This week in Year 5 (9th -14th June)
This week in English we were learning about the Mars Rover for our new Book, Curiosity. And Finally, we completed our fans in DT.
In Science we have been investigating air resistnce with paper helicopters and of course on Friday we sang our hearts out for our dads.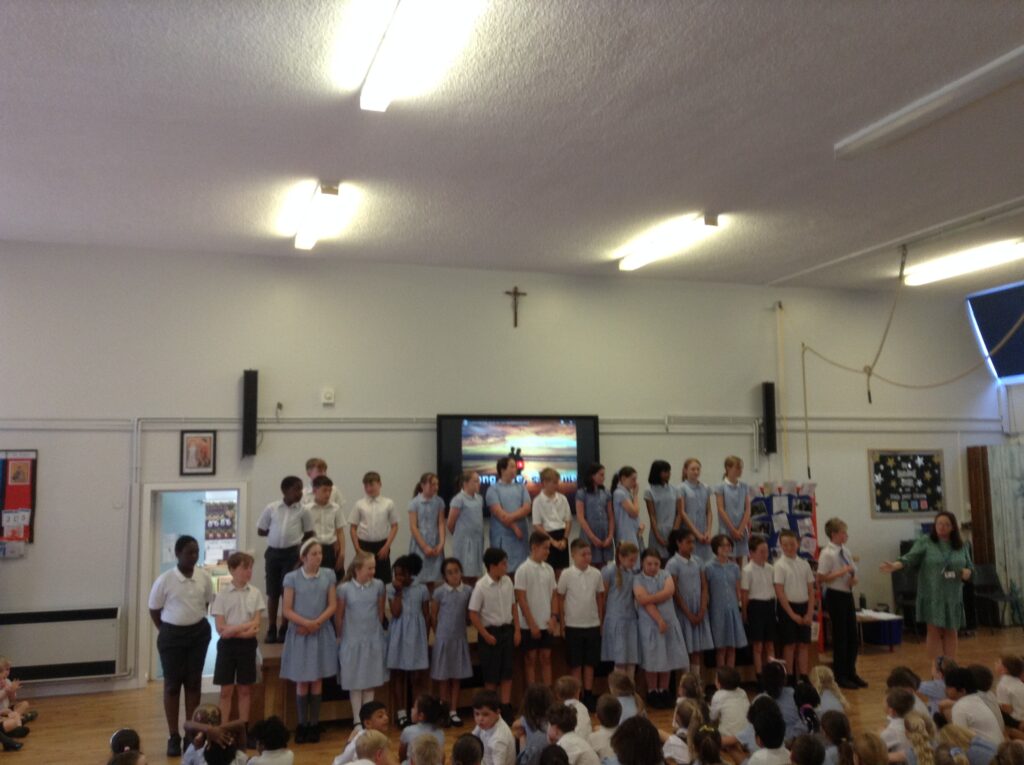 This week in Year 5 (5th -9th June)
Well we have been very busy again- with the hot weather we have been making desk fans to help cool us down as part of our DT project. The art display on Wednesday was a great way toshow case our artistic talents. And, of course, on Thursday, we all went to Mountfitchet Castle and the House on the Hill Toy Museum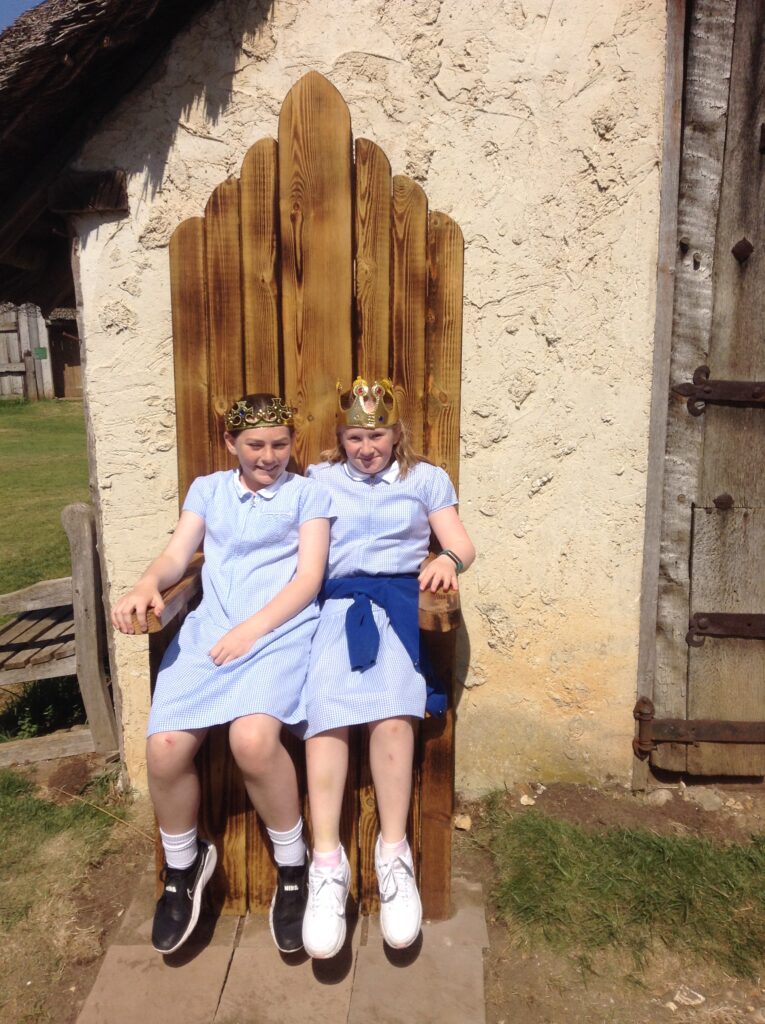 SPEC 2023
(Subsequent posts will be added to the bottom of the SPEC post so that it will read chronologically)
SPEC 2023 (Wednesday morning until lunch time)
Well we've never been away on a school trip but don't we look excited as we wait for the coach to arrive.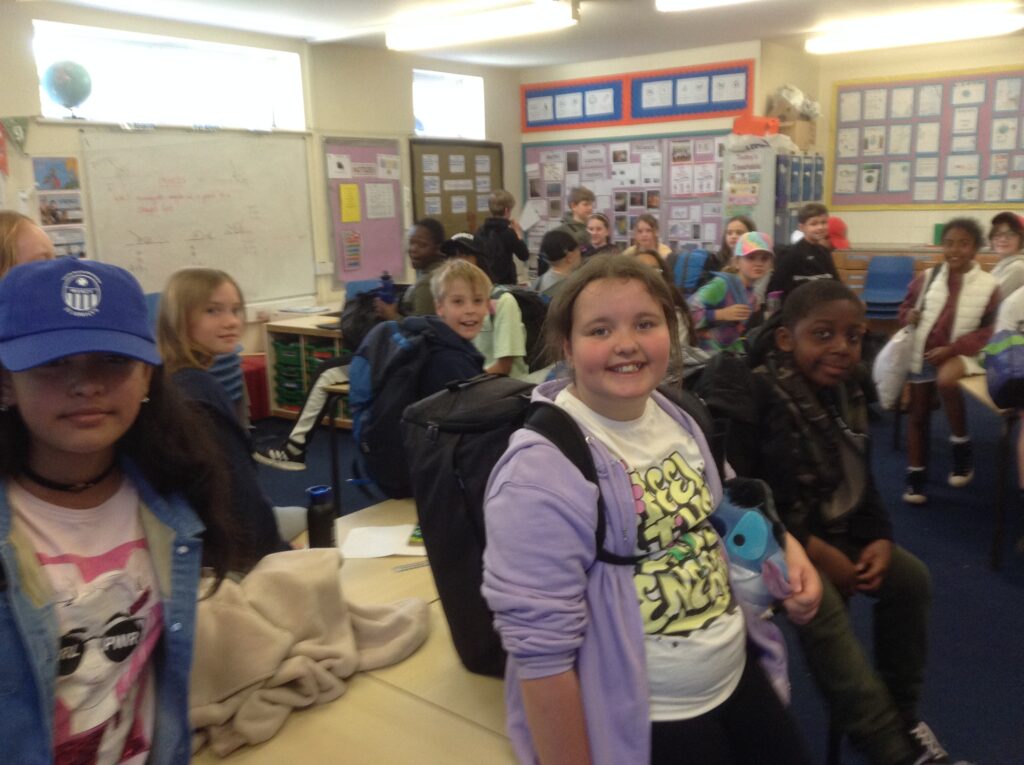 We've arrived safely and time for a bit of orientation and warm up games before lunch
Time for lunch – everyone was happy with the food…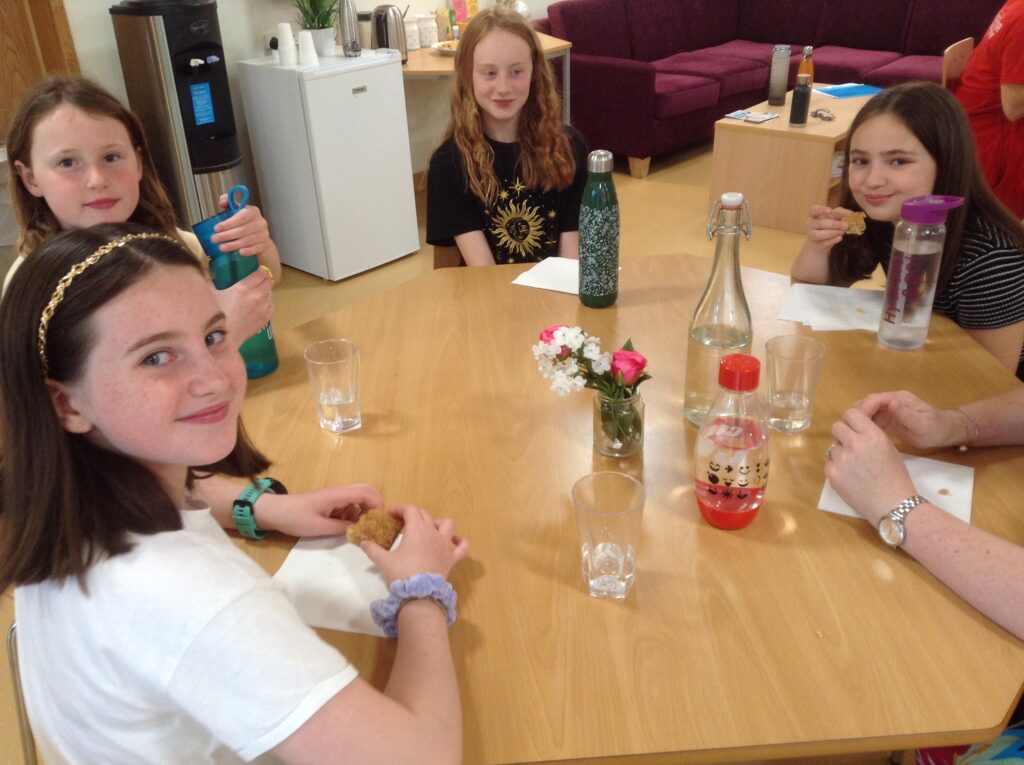 Now for a bit of exploration and play after lunch in the beautiful grounds: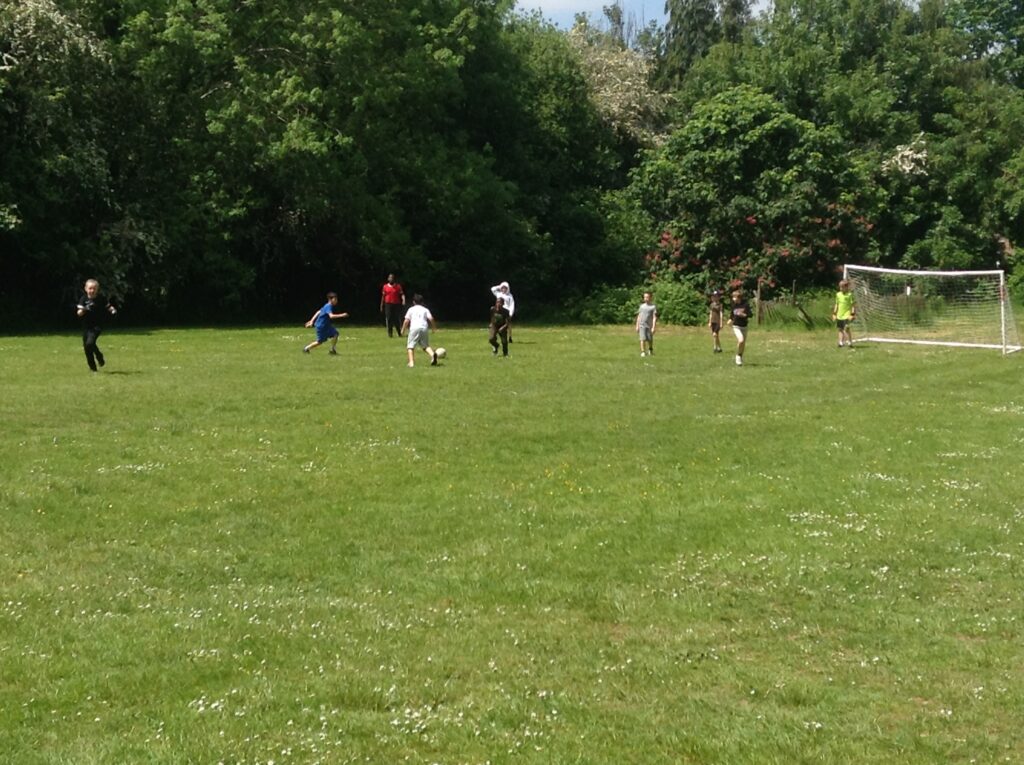 SPEC 2023 (Wednesday afternoon and night)
So then , after running off our lunch it was time for some games and a treasure hunt then drama in the chapel.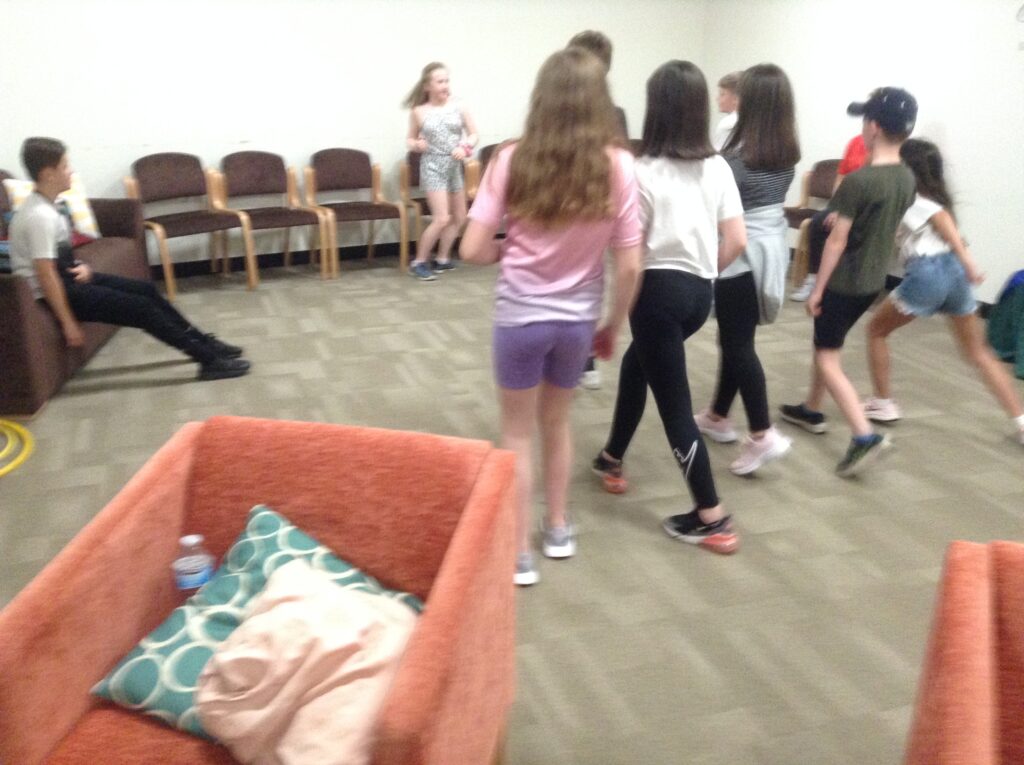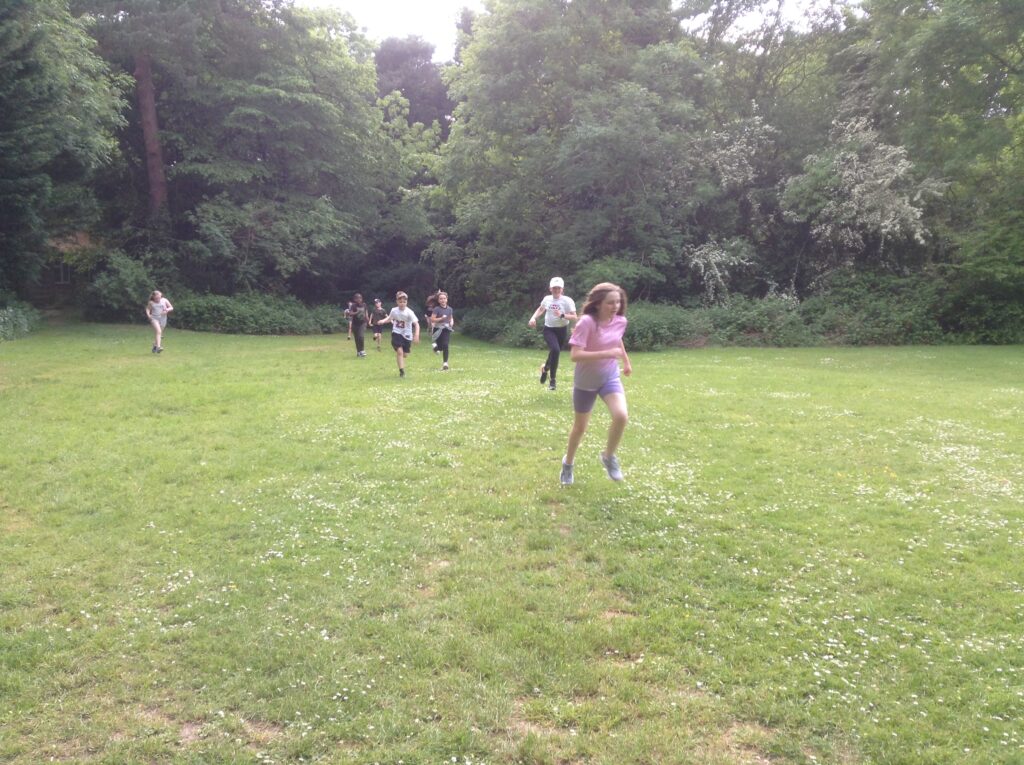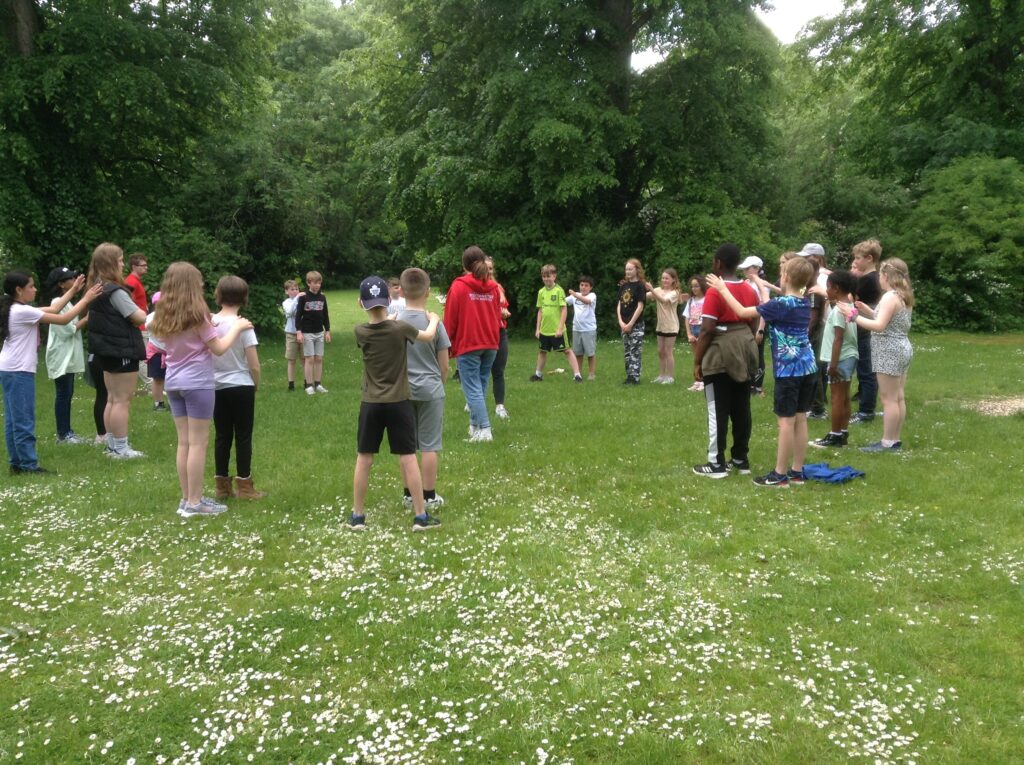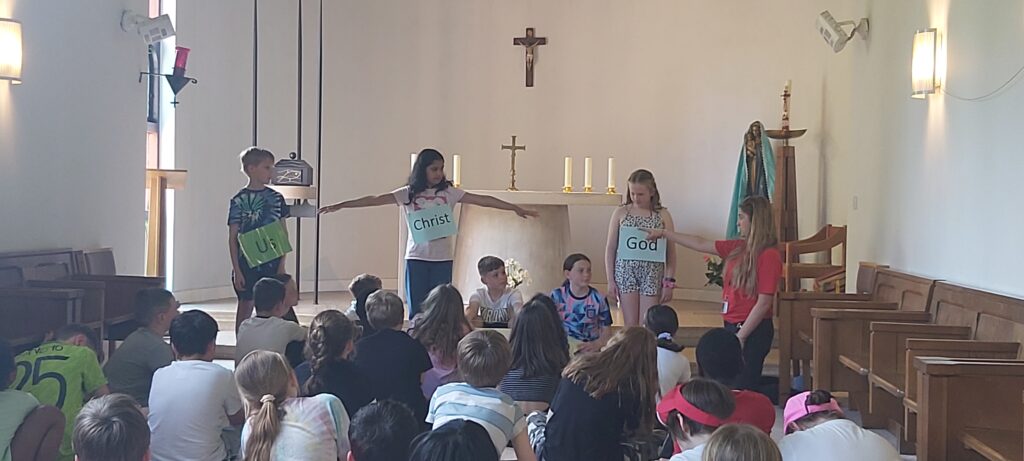 Then a bit more exploring…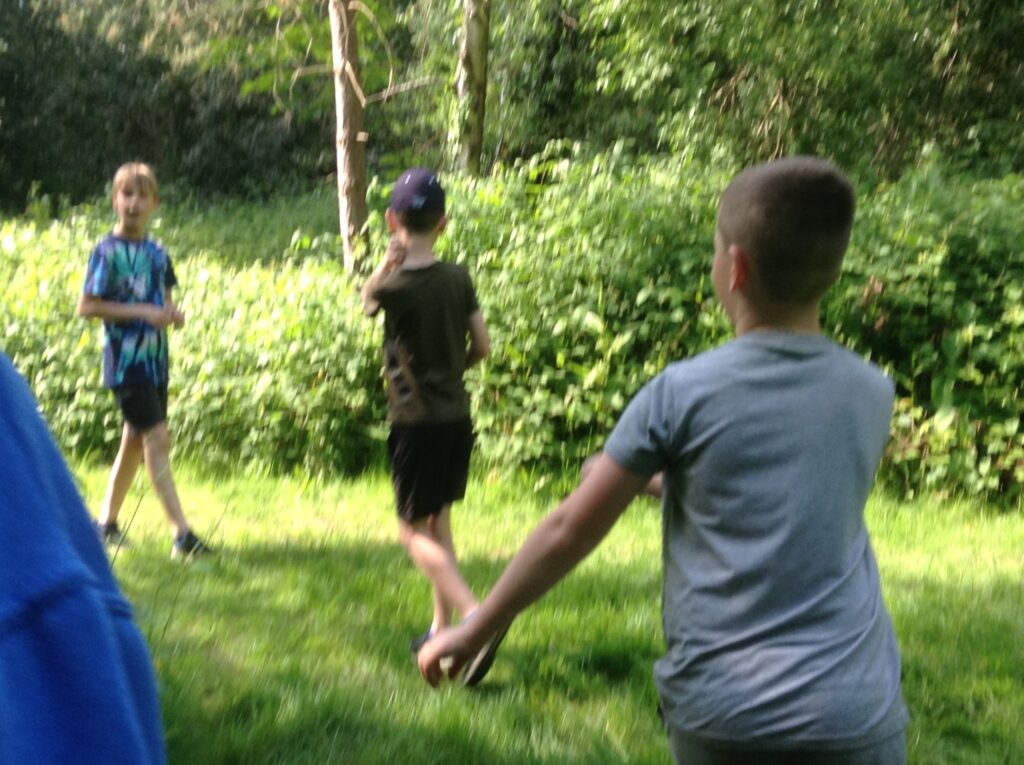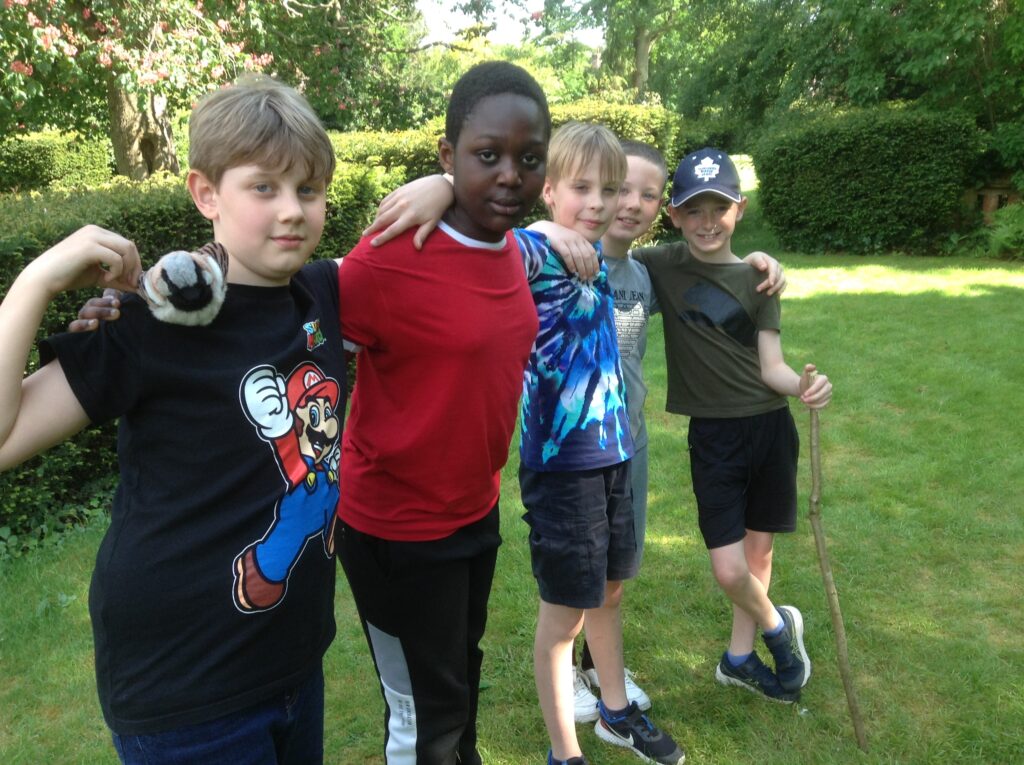 A great way to work up an appetite- ready for tea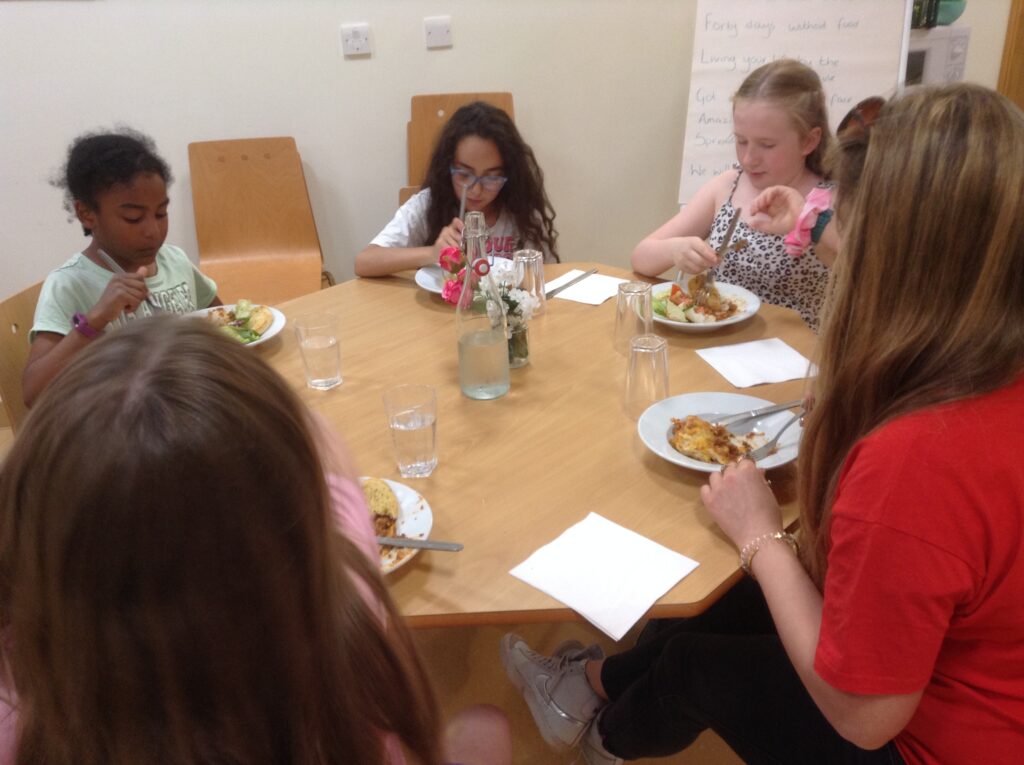 and a play…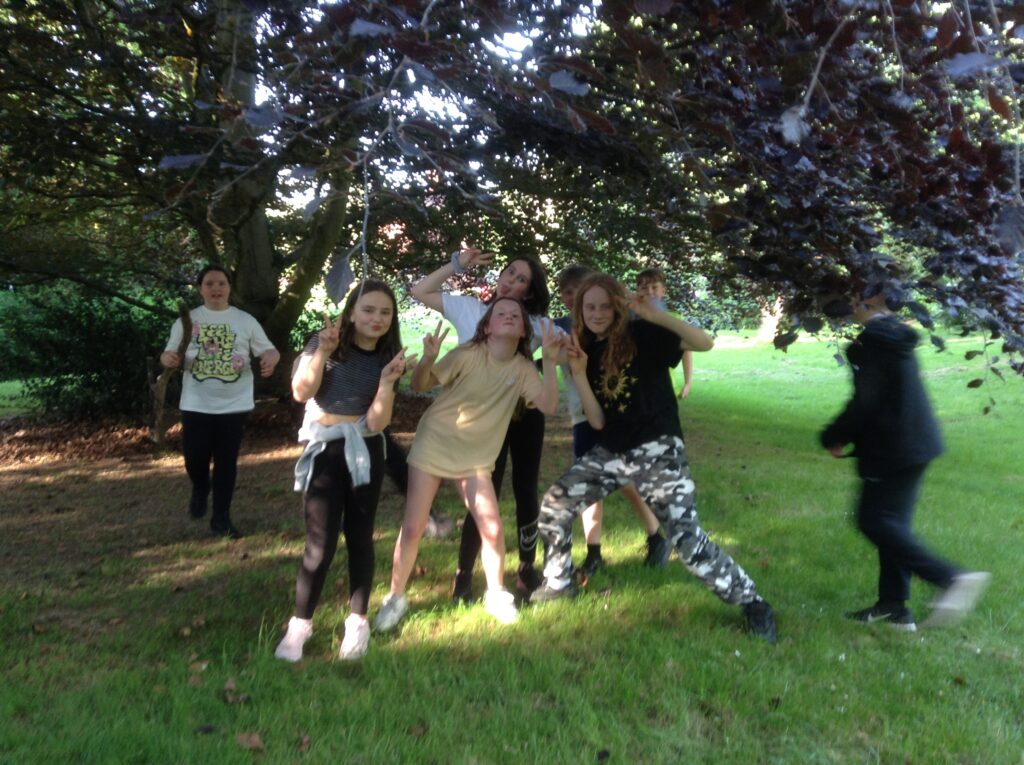 Before finishing off some earlier work with hamma beads…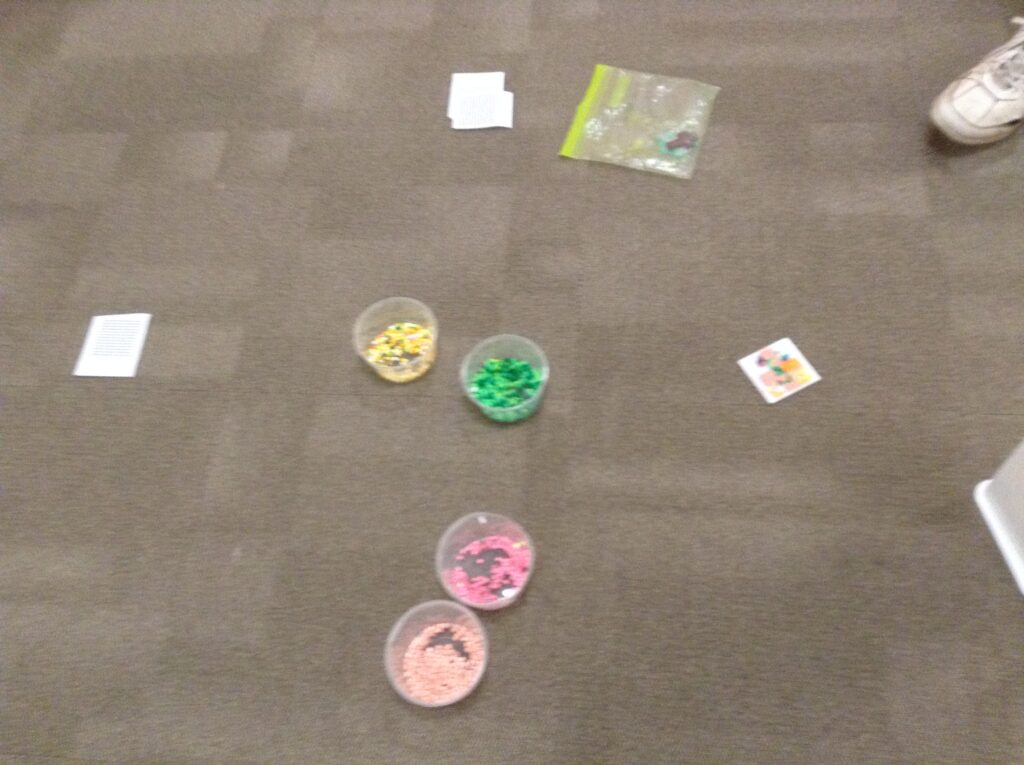 Then , after this, it was back to the chapel for exposition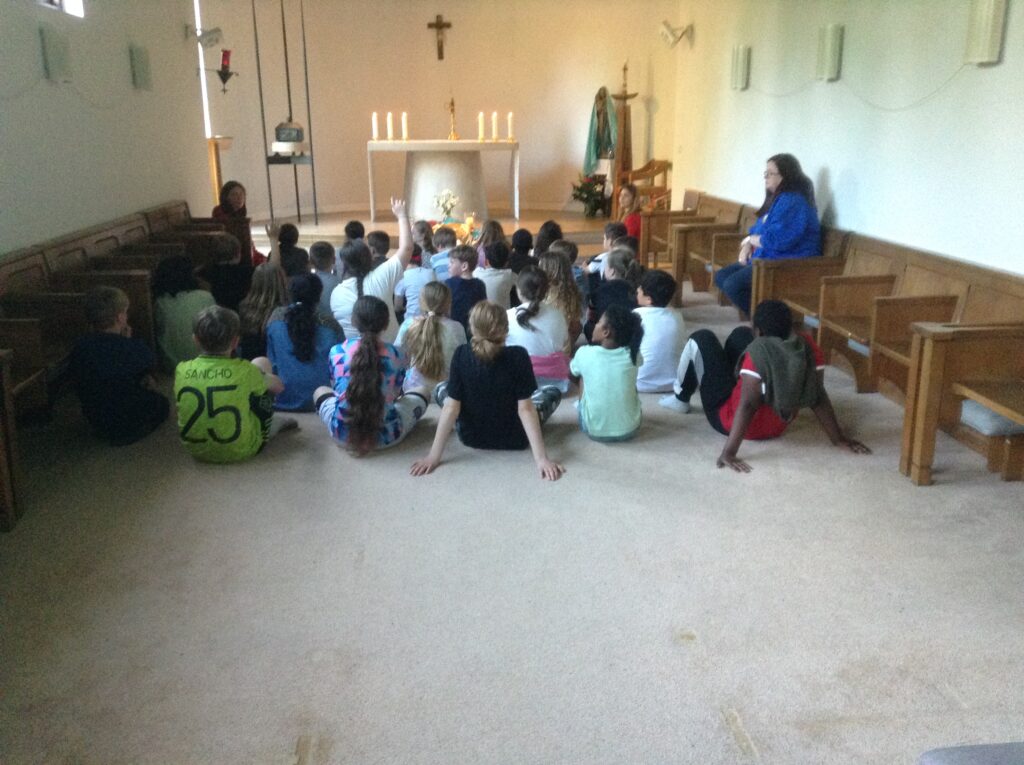 Then to round off the evening, singing around the campfire with hot chocolate, marsh mallows, biscuits and a drama about St Joan of Arc.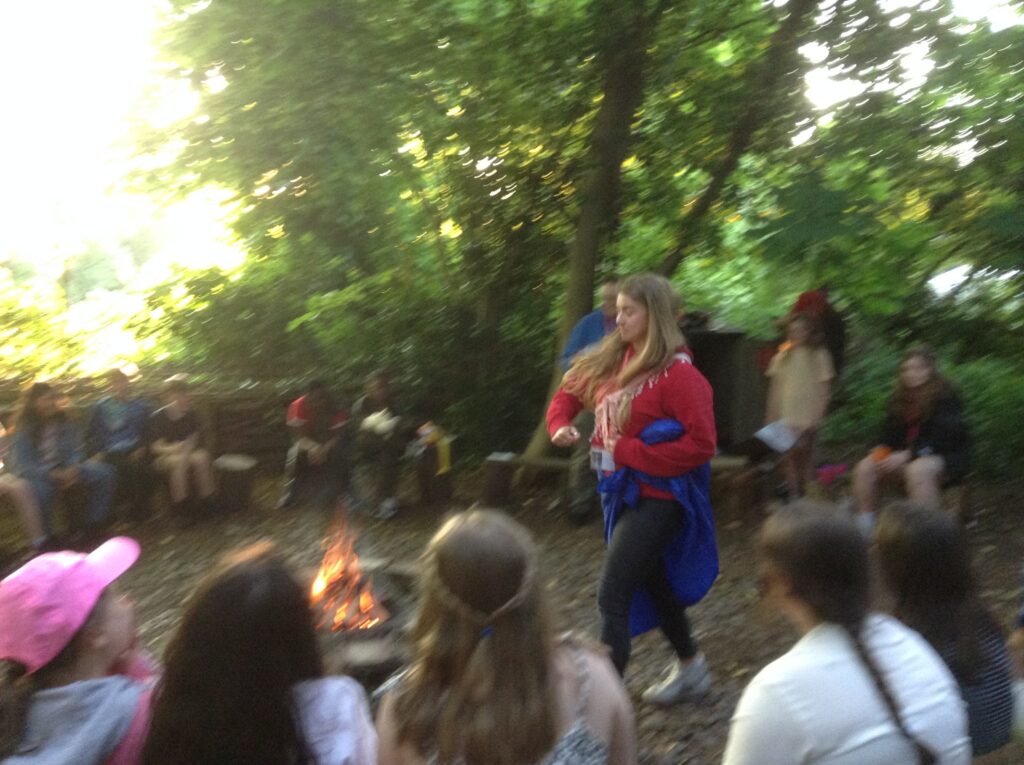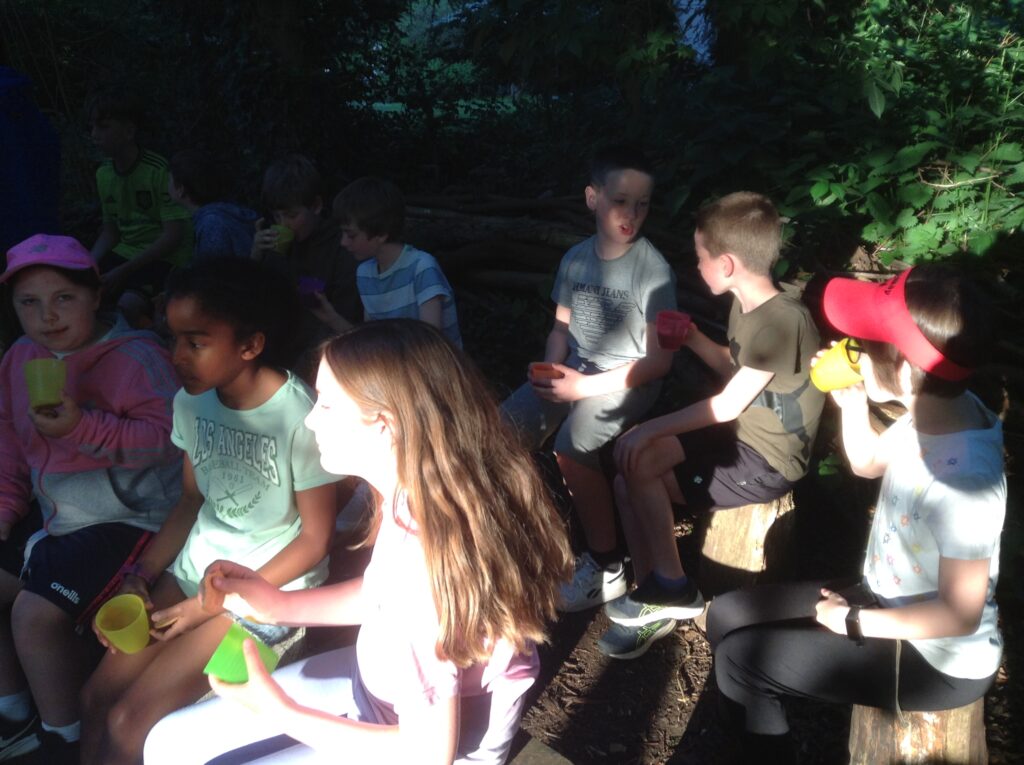 9: 15 pm. Now it is bed time . The children have brushed their teeth, showered and completed their skin care regimes and settled down for the night.
10:30pm … All quiet on the western front !
Thursday Morning
All the children made it through the night and , unusually, there were no tears or children wanting to go home at 2 am. However, suffice to say, they will all probably want an early night when they get back home.
Its 7:30 am – the children are up and ready for play before breakfast. They head off to do some more exploring in the woods or climbing up steep muddy hills on this beautiful summer's morning ; a tear springs to my eye as I'm magically transported back to my carefree childhood in the halcyon epoch that was the mid 1970s.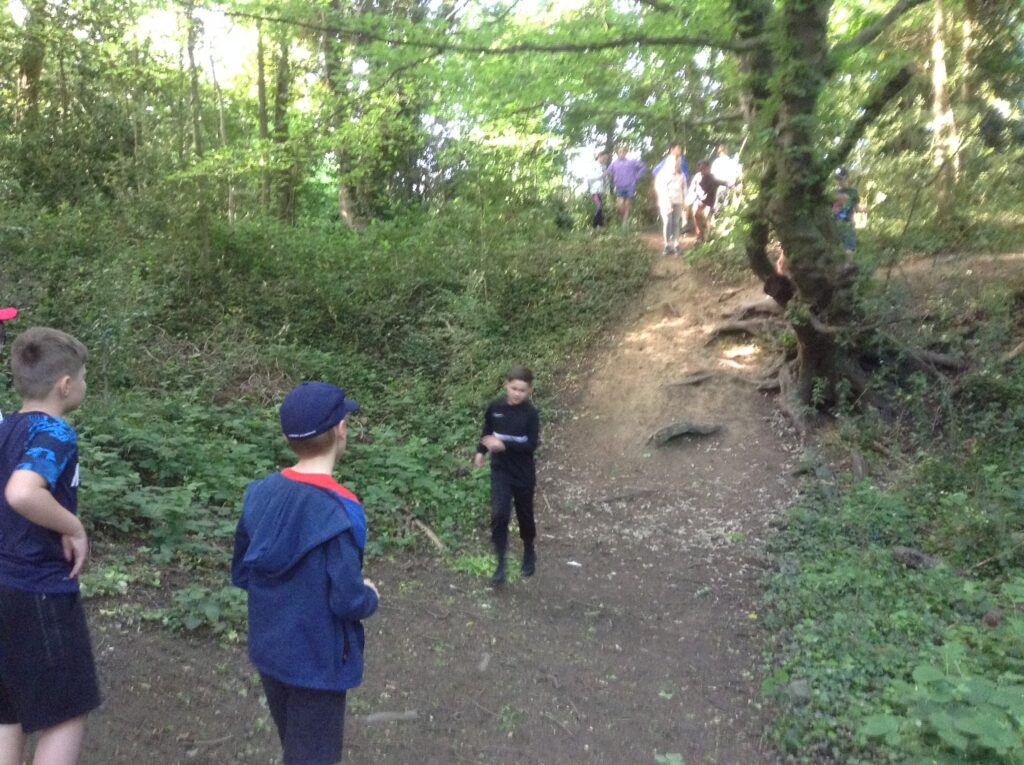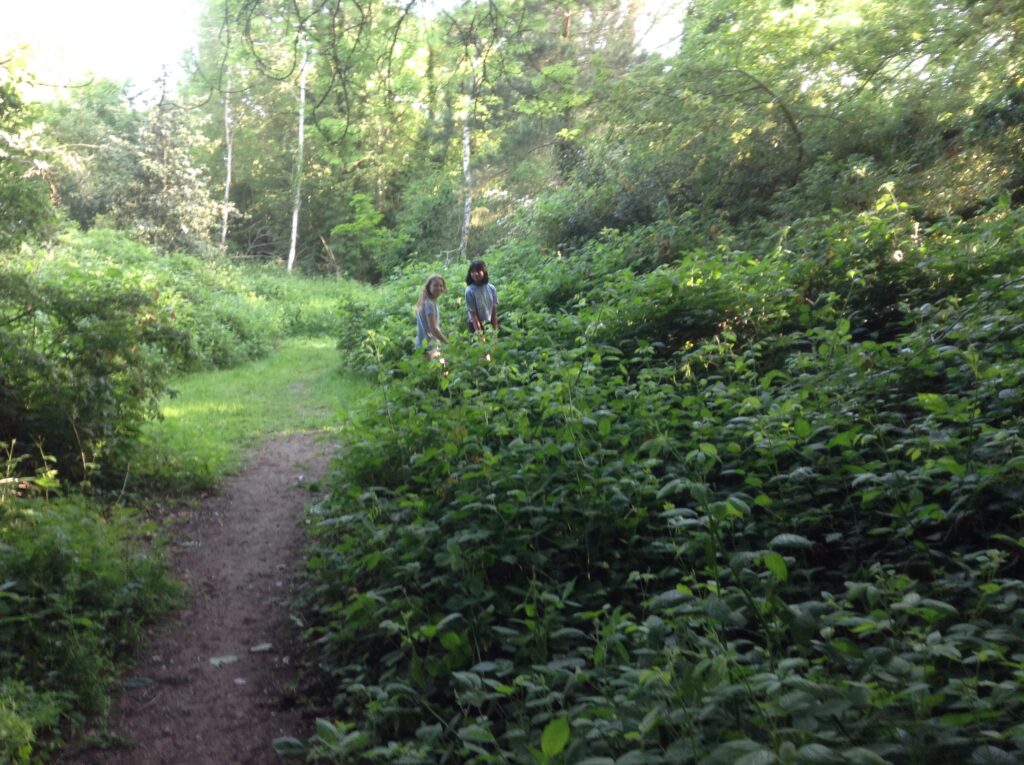 With appetites suitable whetted, its time for breakfast – a selection of croisant, pain au chocolat, toast, preserves, fruit, yoghurt and cereal- just like they have at home.
Thursday mid -morning
details to follow…
After breakfast was 'Stations of Light' where, in the serenity of the grounds, we read readings whilst walking the Stations of the Cross.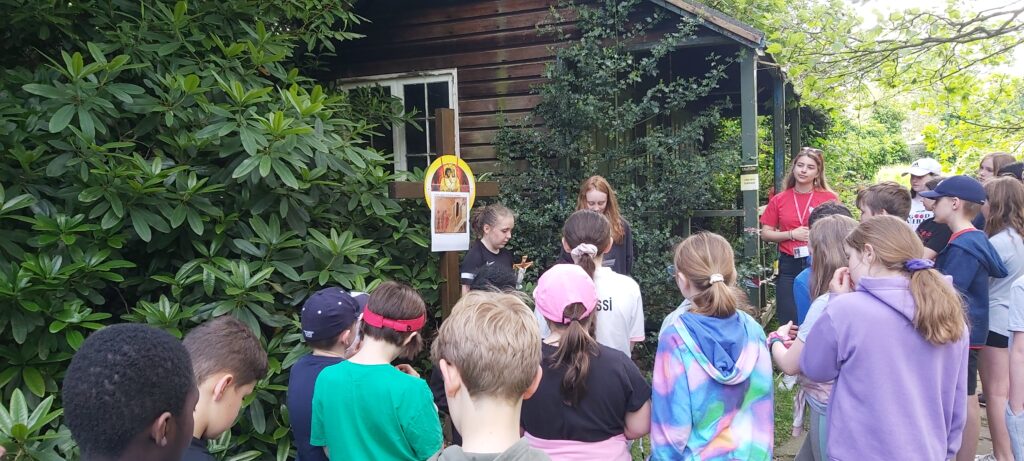 Check out the Year 5 (St Paul) page for subsequent updates.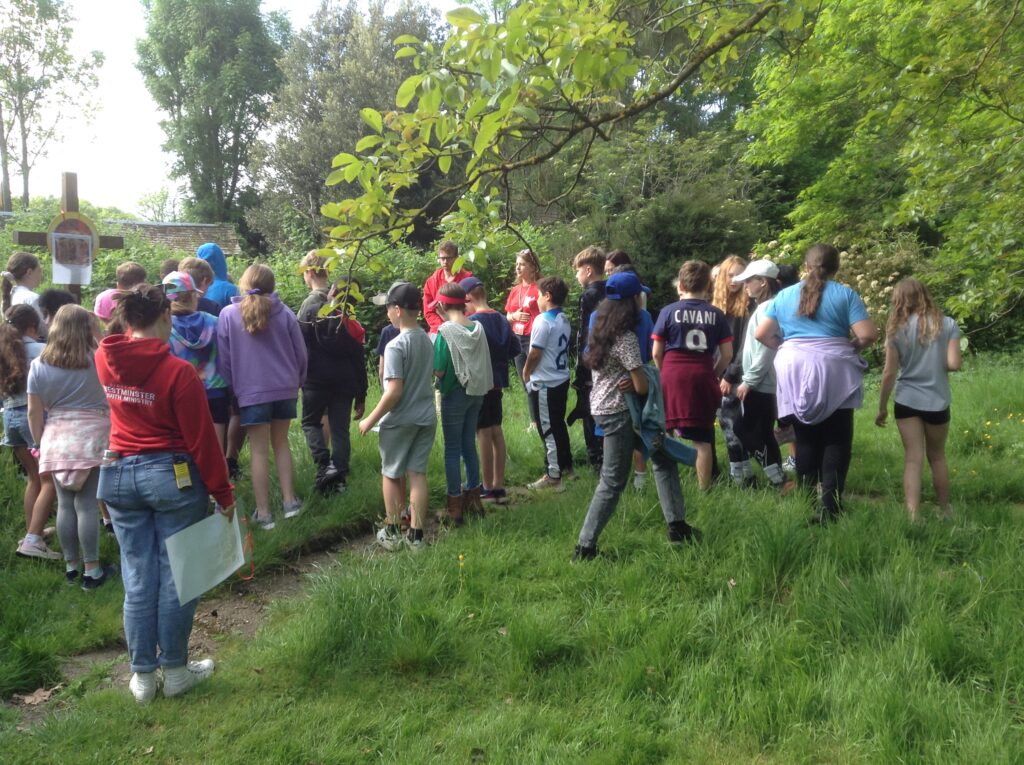 Then time for break…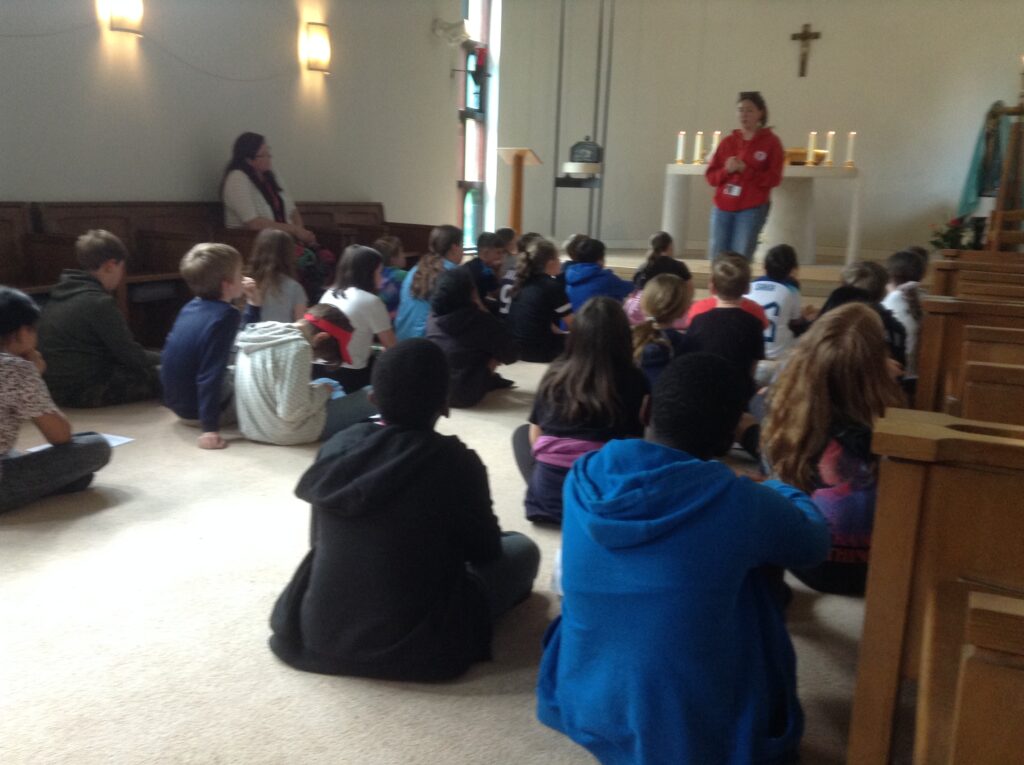 Afterwards it was off to the cinema and then preparation for Mass.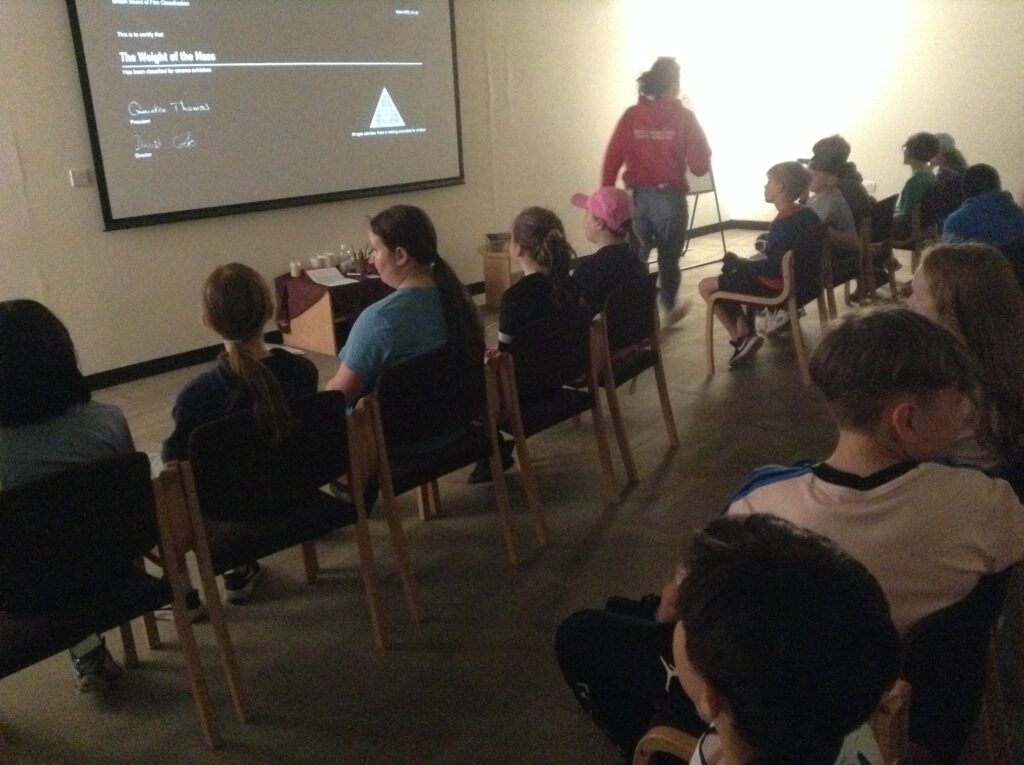 Mass in the Chapel.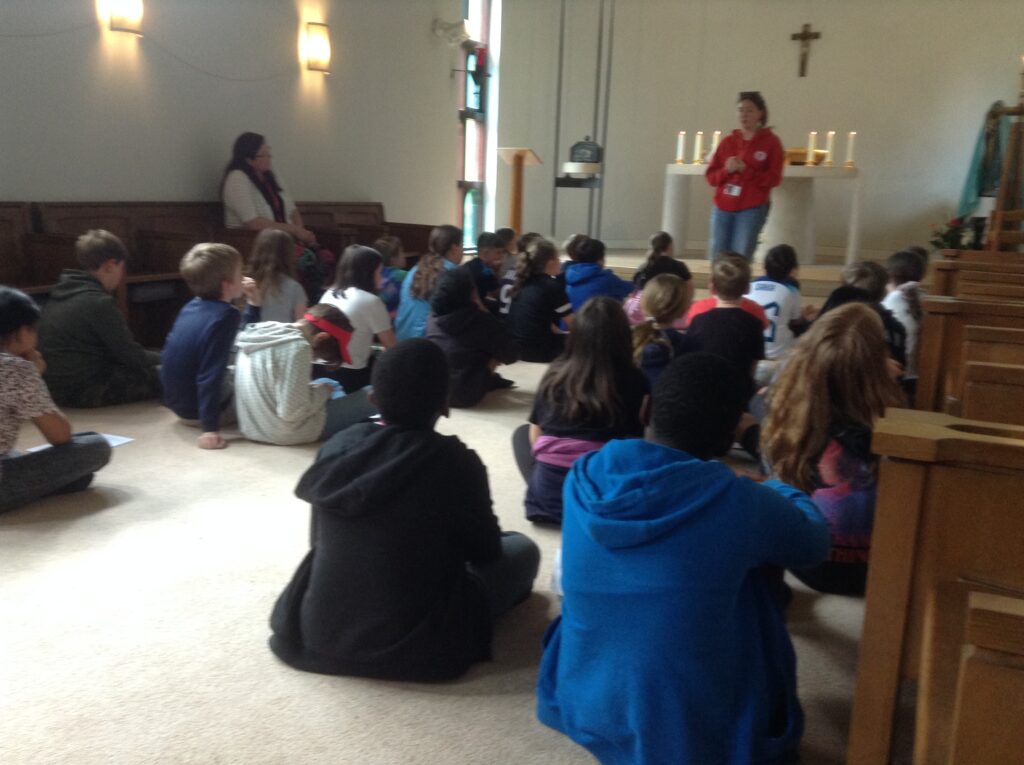 Our final meal at Spec- bangers and mash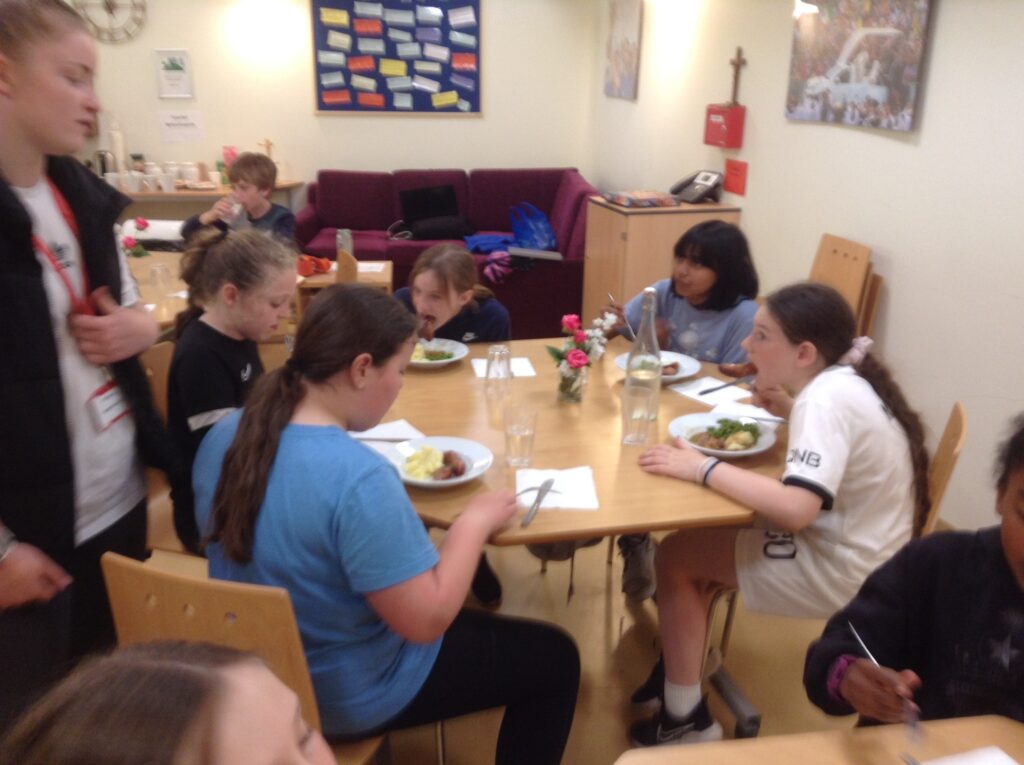 What a wonderful couple of days – Thank you to all the saff at SPEC and to our own Mrs Porter and Miss Cartwright.
And to Oli for additional photagraphy.