Well another fun week has flown by. We have completed our Shakesprianesque plyscripts and look forward to starting our new book . Christmas will be here soon and we have started to sing some carols for the Carol Service (see home learning). Naturally, being Year 5, we were best and were awarded the singing trophy.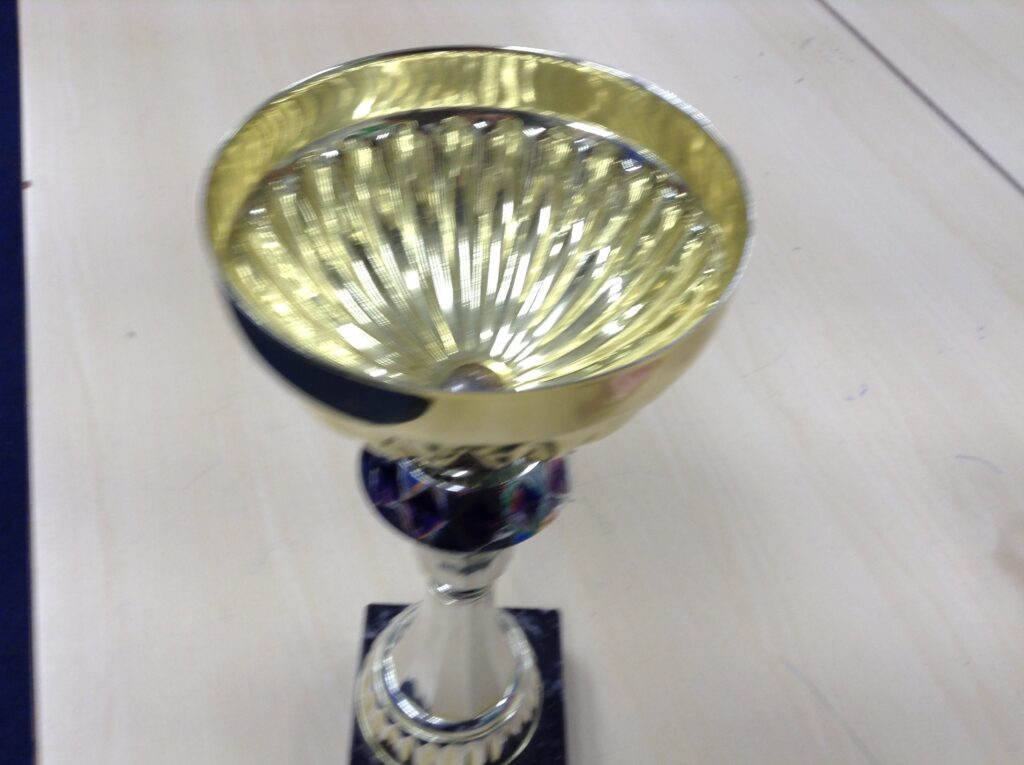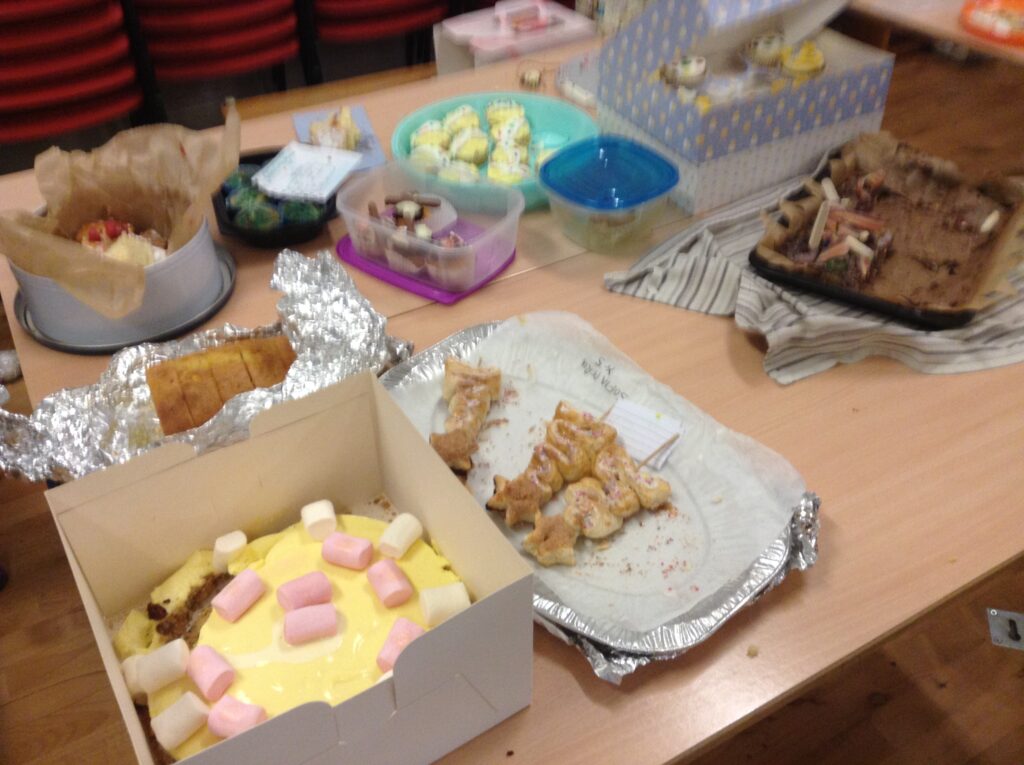 Friday was also Children in Need day and there was a cake sale. Naturally, being Year 5, our cakes were best.
Friday was also Multiplication Tables Day. We have taken part in a TTRS competition and did a variety of times tables related activities.
The Curriculum rolls on and now we are gearing up for some serious Times Tables work in Maths. In English, we have started learning about The Bard, and in particular , The Tempest. We are currently writing our own scripts for our Shakespearean scene based on a black and white video clip of a 1908 film version. Here we are, working in our groups, with the initial draft of our scene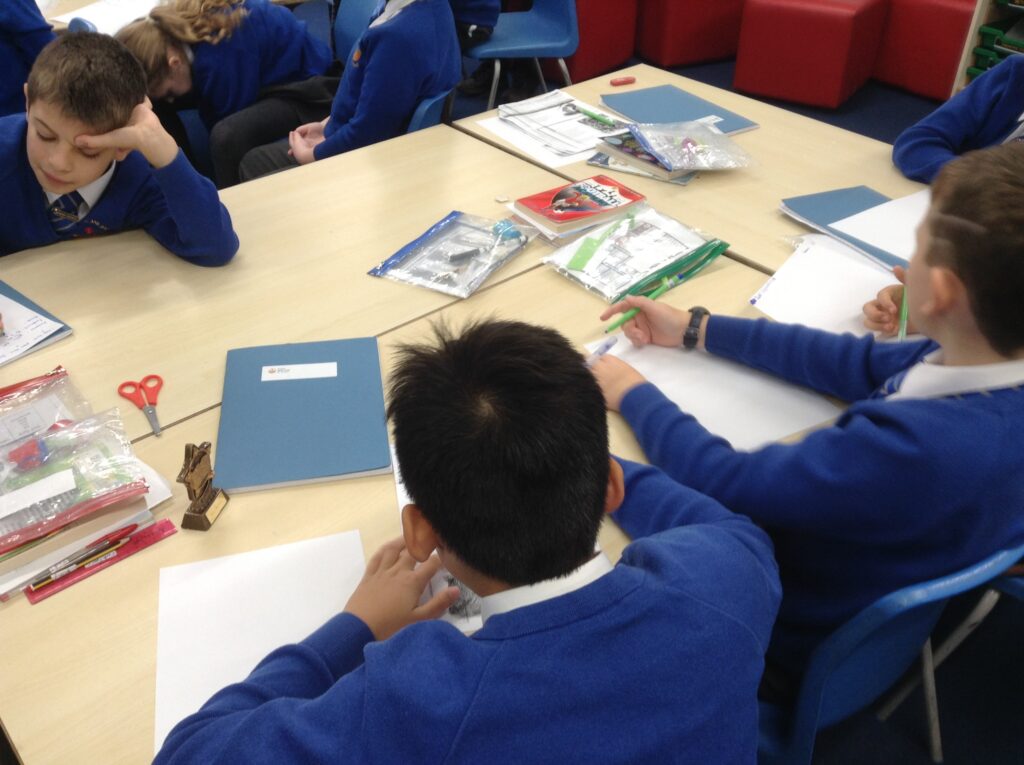 THE CENTRE FOR COMPUTING HISTORY CAMBRIDGE
Our first trip of the year. This time we were off to Cambridge to sample the delights of The Centre for Computing History Cambridge. This is a fantastic museum – 0pen to the public by the way. Inside was a vast cornucopia of computing memorabillia and paraphernalia starting from even before my time – although the site of the 80s classroom and early computer and video games brought a tear to my eye. They even had the coverted ZX81 and Sinclair Spectrum. Looking at the size of the computers, the children were taken aback by the fact that they had significantly smaller computing power than a modern laptop.
Across the day, the children were treated to various workshops including a talk on the history of computing; morse code as a method of binary communication; controlling devices using programming on a Raspberry Pi; and a trip to the Game Zone which had all manner of arcade games and computer games from days of yore.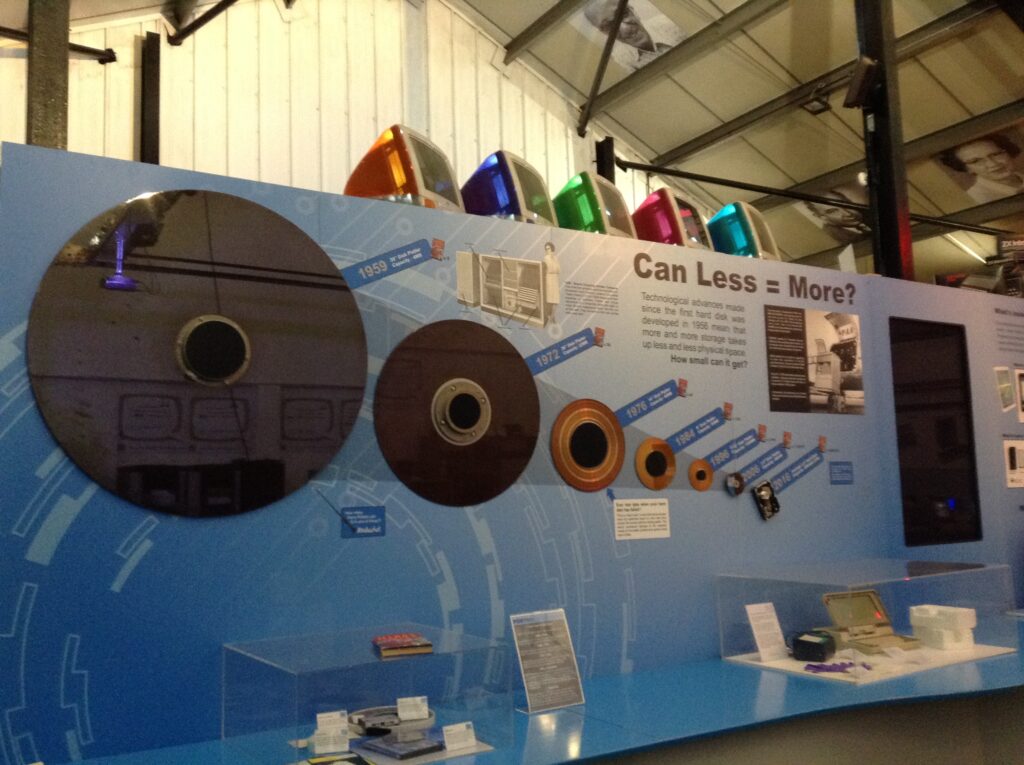 The big data disk from 1959 is about a metre across and holds onnly 4MB – roughly enough memory to send 30 emails (without attachments).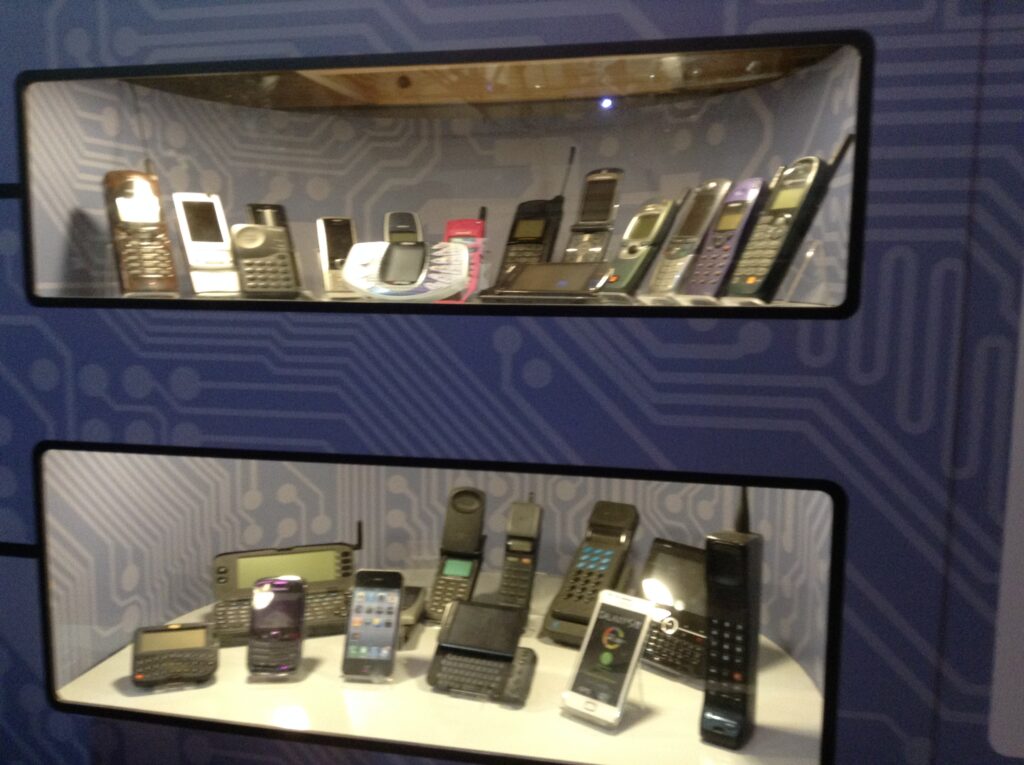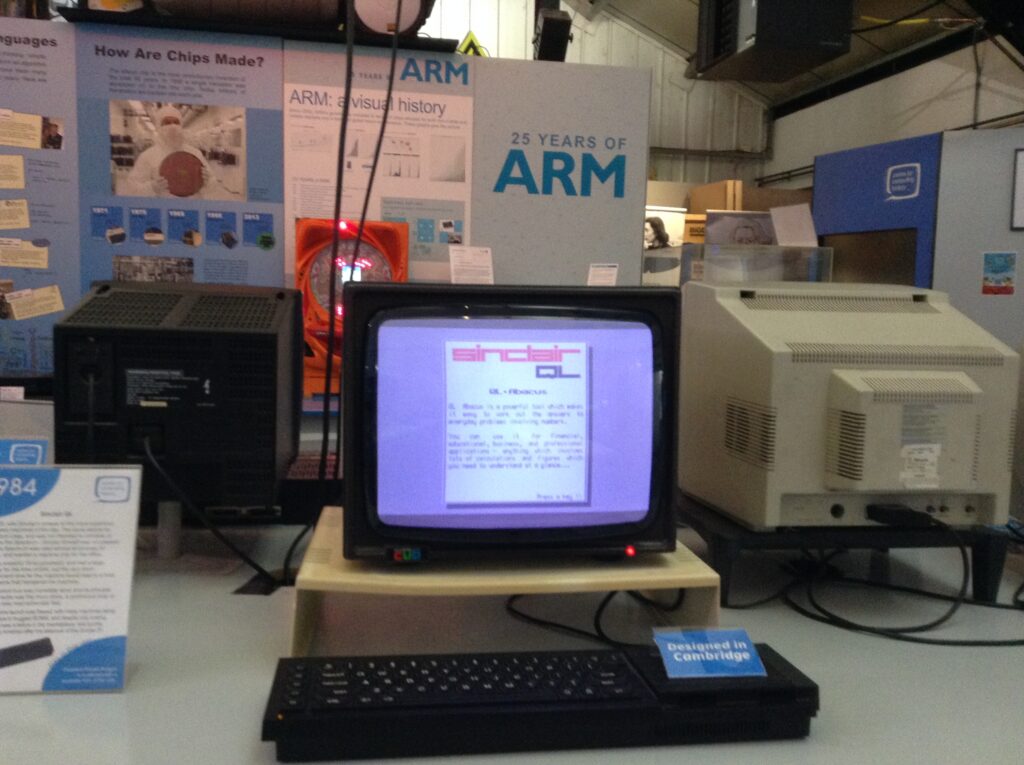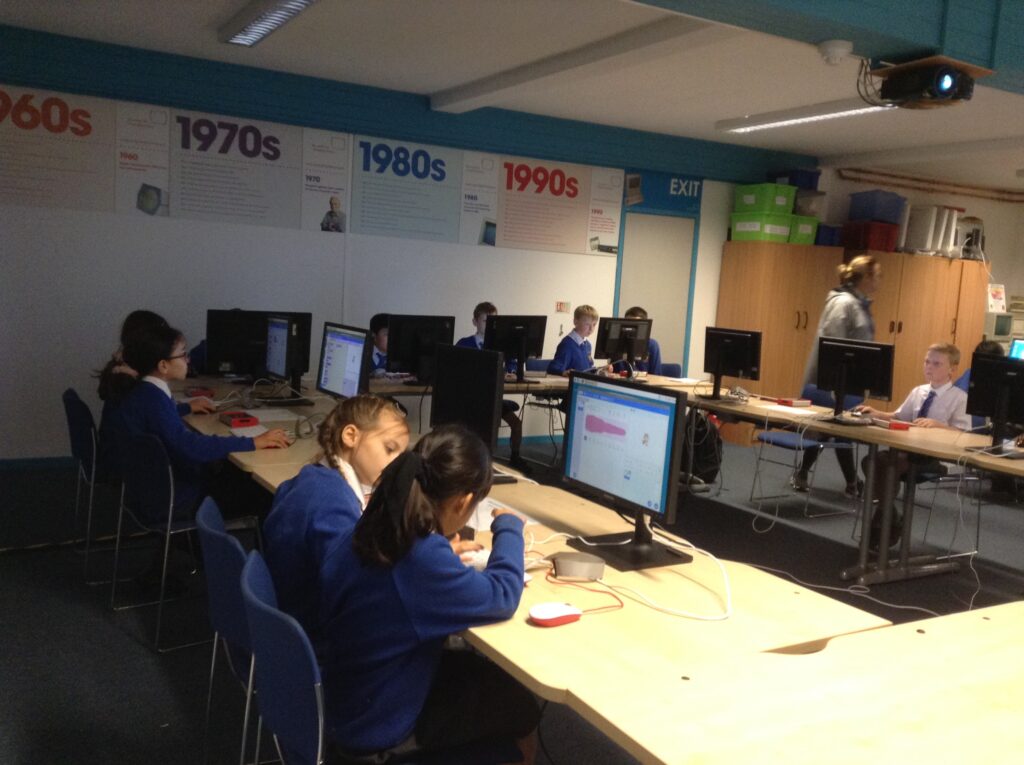 Programming with the Raspberry Pi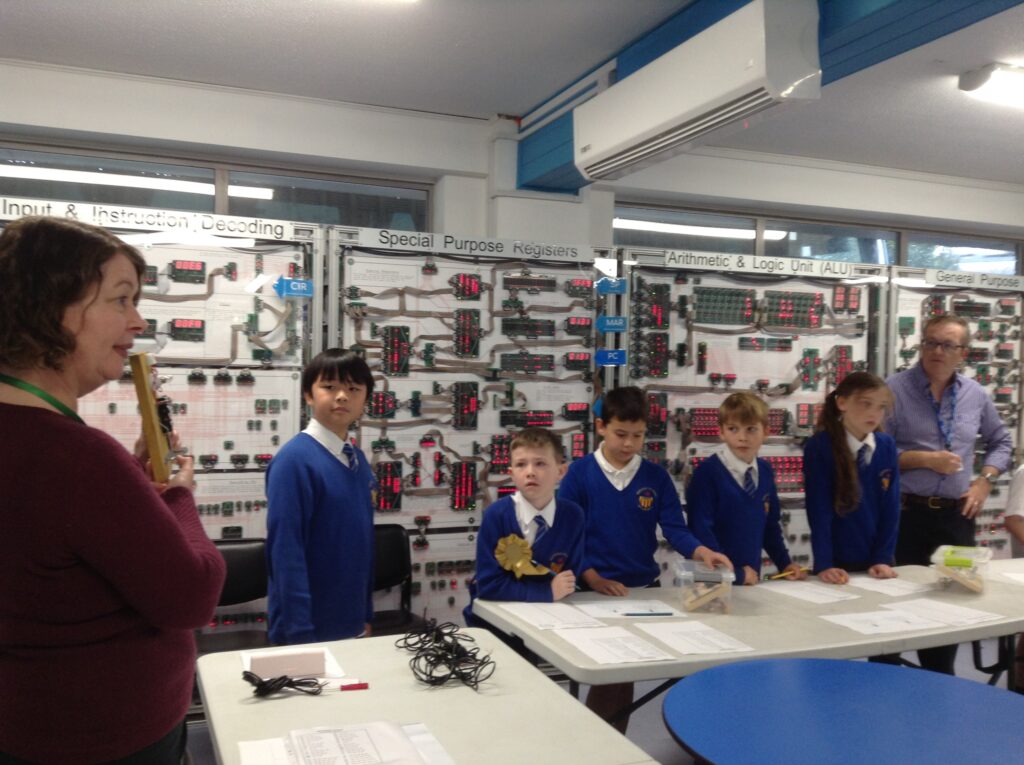 Using Morse Code
Fun in the Games Room (below)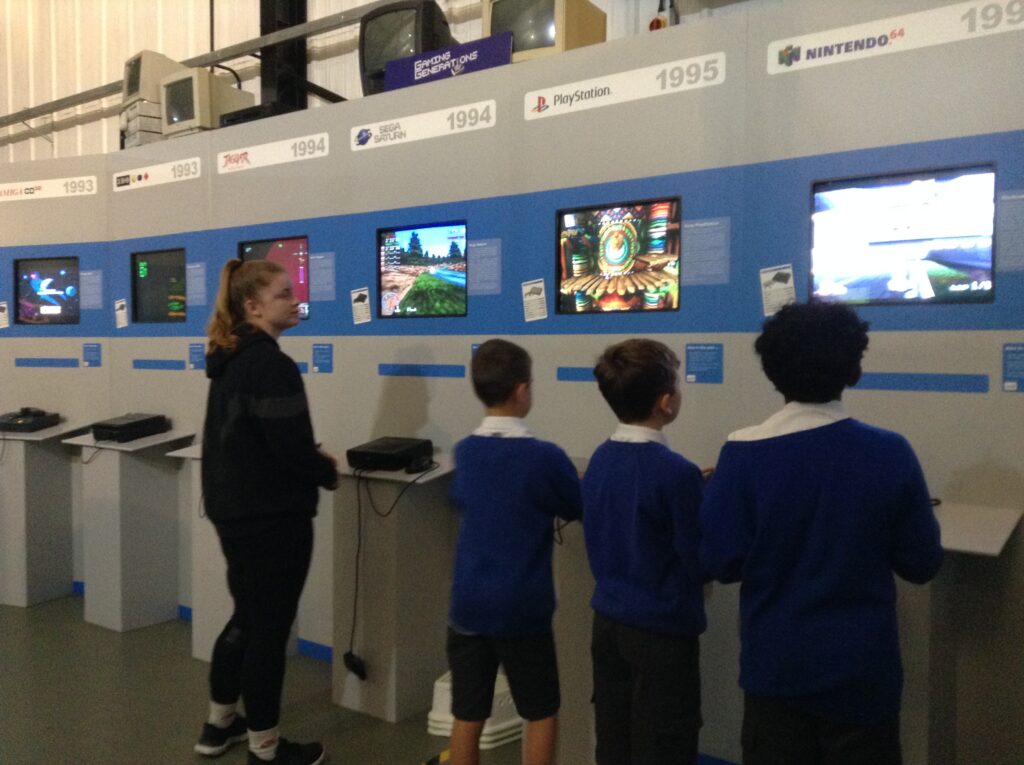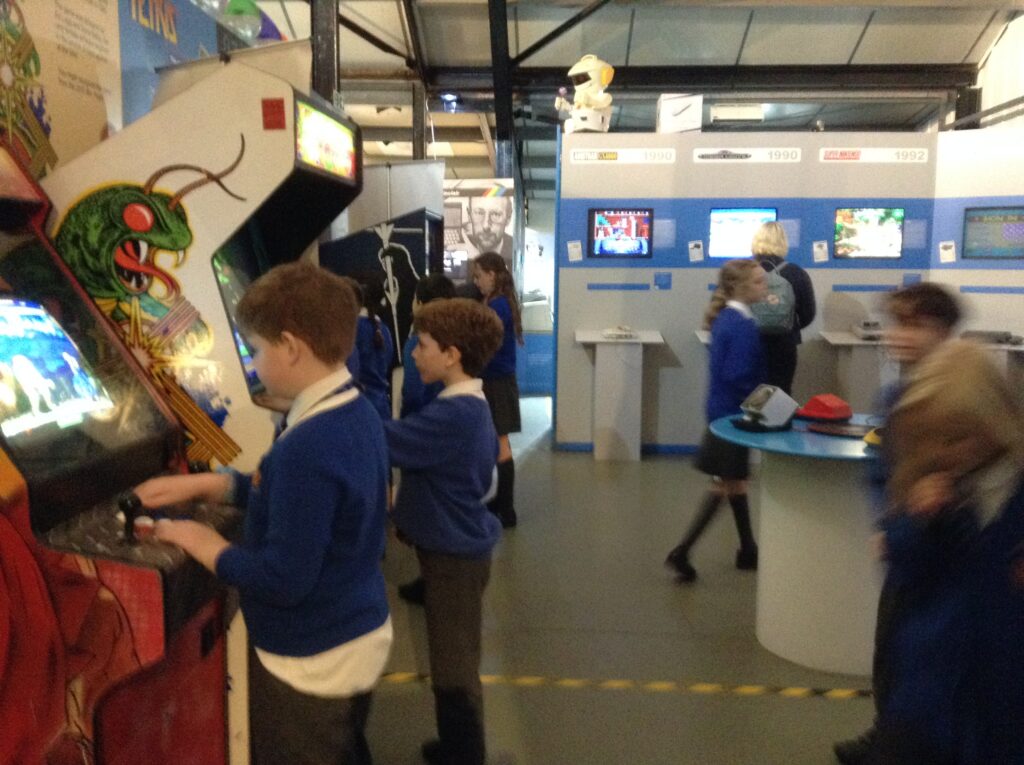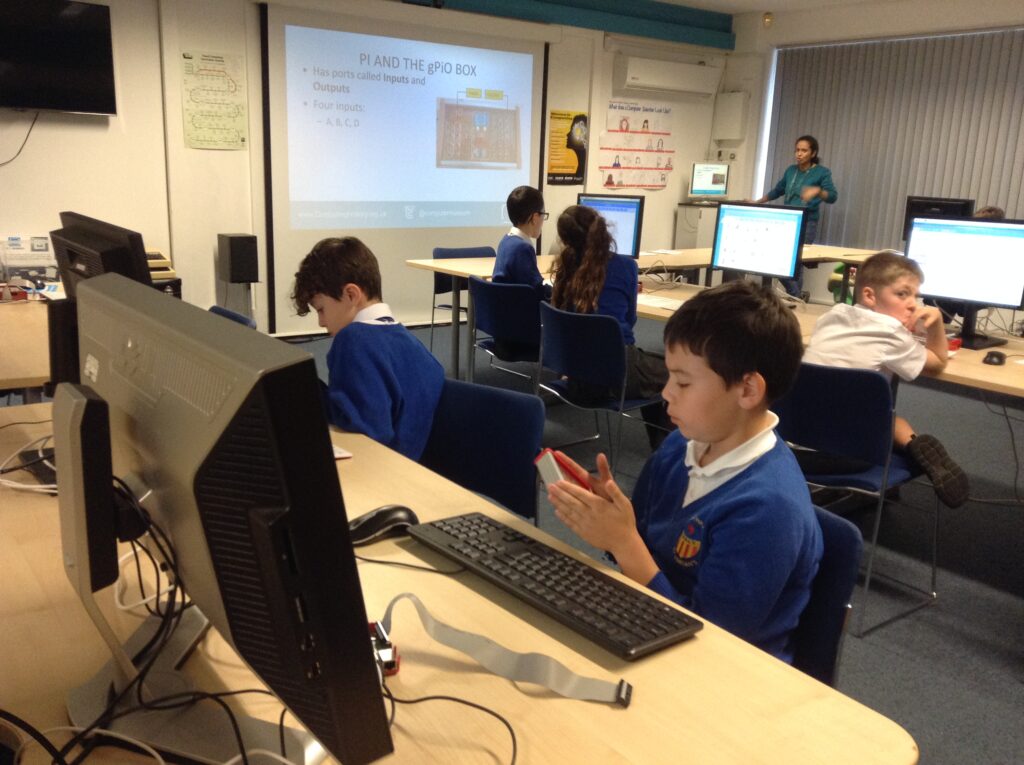 Well this week we have been tackling some rather tricky maths and have got our heads around inverse operations whilst in English, we have all but completed the first draft of our (Katherine Johnson's) memoir. We have been gearing up for our Computing Trip to Cambridge with some rather beautiful patterns produced by our algorithms (more on theactual trip to follow).
Wednesday was the Harvest Festival and it was great to see all the classes delivering songs of thanks for the harvest as well as more sobering thoughts for those that still go hungry. We did our part with our rendition of 'In my Lifetime'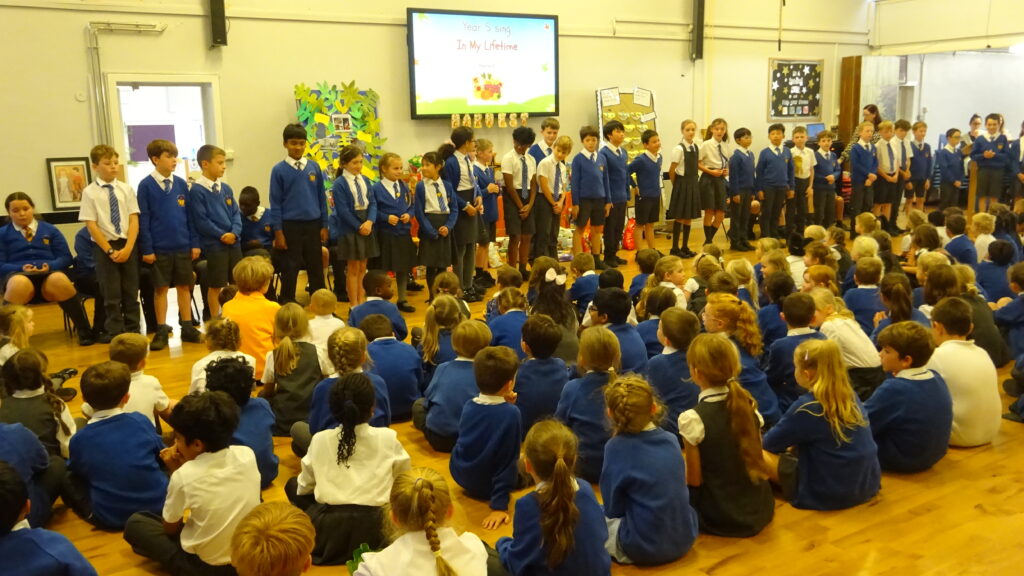 In English, after being inspired by the book, 'Here We Are' , we have written our own guides to lead a good life and maintain health and well-being. We are currently studying 'Hidden Figures' which chronicles the struggles and ultimate triumph of four African American Women working for NASA during the space race with the Soviet Union.
This makes a timely backdrop to our Black History Month celebrations, where the children learn about the contribution that Black people have made to our culture, community and development. In particular, we have been studying Baroness Benjamin (Floella Benjamin ) and her memoirs on living in Trinidad and then coming to England as part of the Windrush Generation.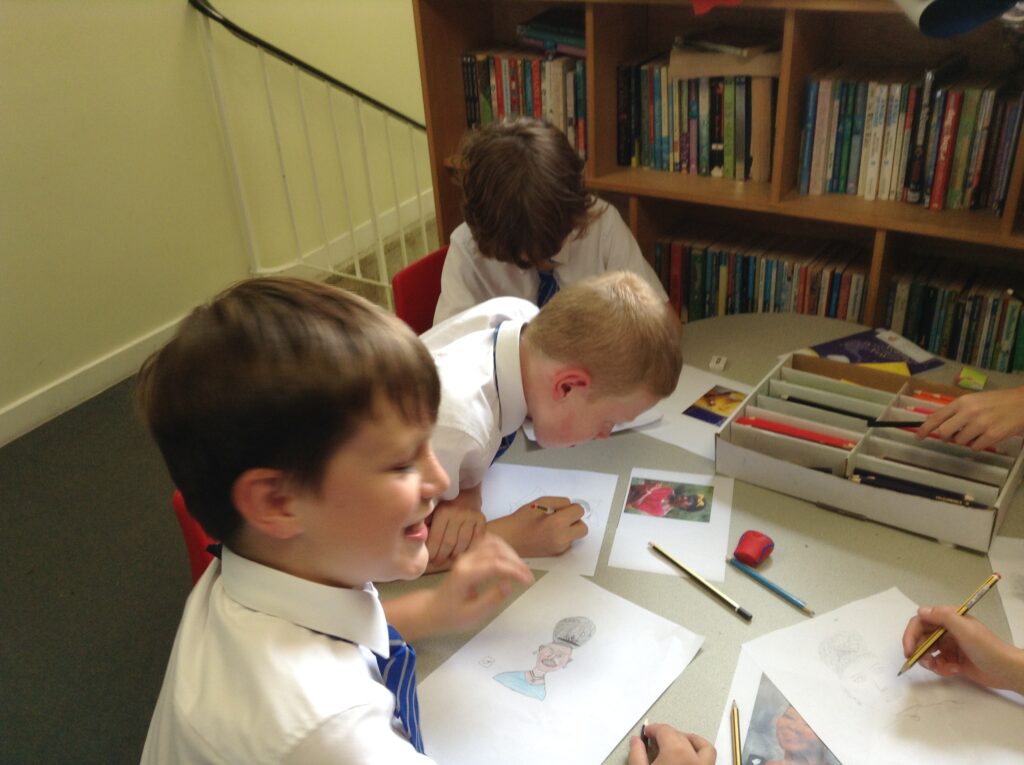 In response to an initiative from the Well-being Team, we have been decorating hands with a view to making a beautiful collage.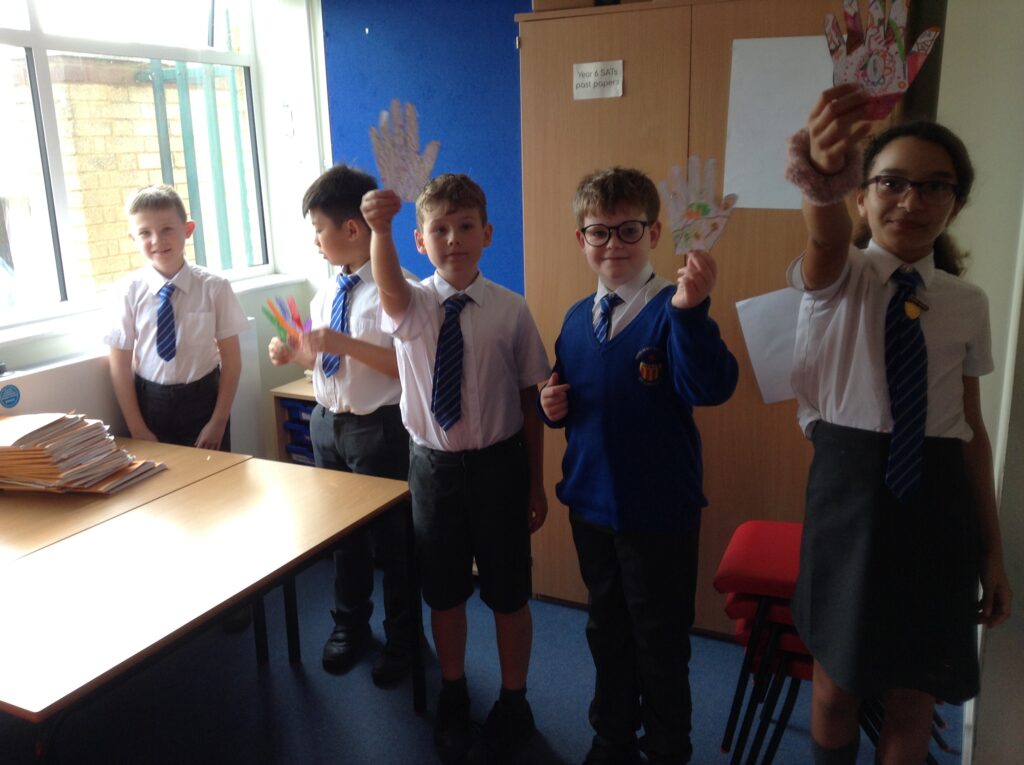 In maths we have been learning about Place Value and playing games against each other.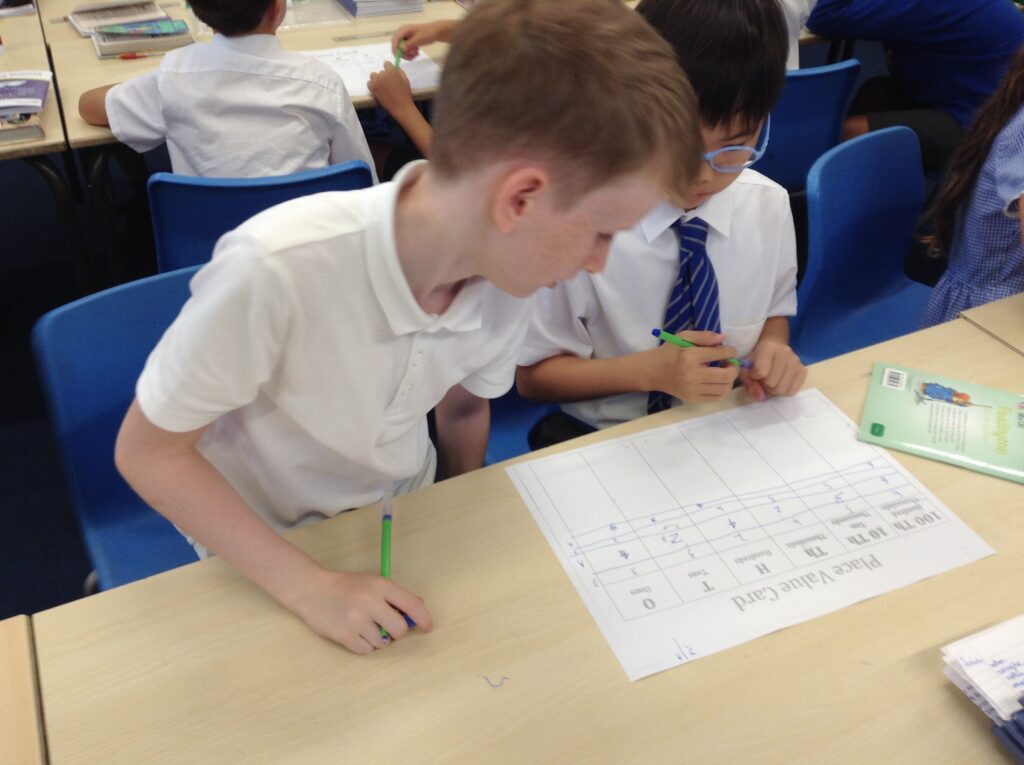 Science has seen us very busy learning about the solar system – researching on laptops; doing a find the planet treasure hunt and mapping out or own scale model of the Solar System.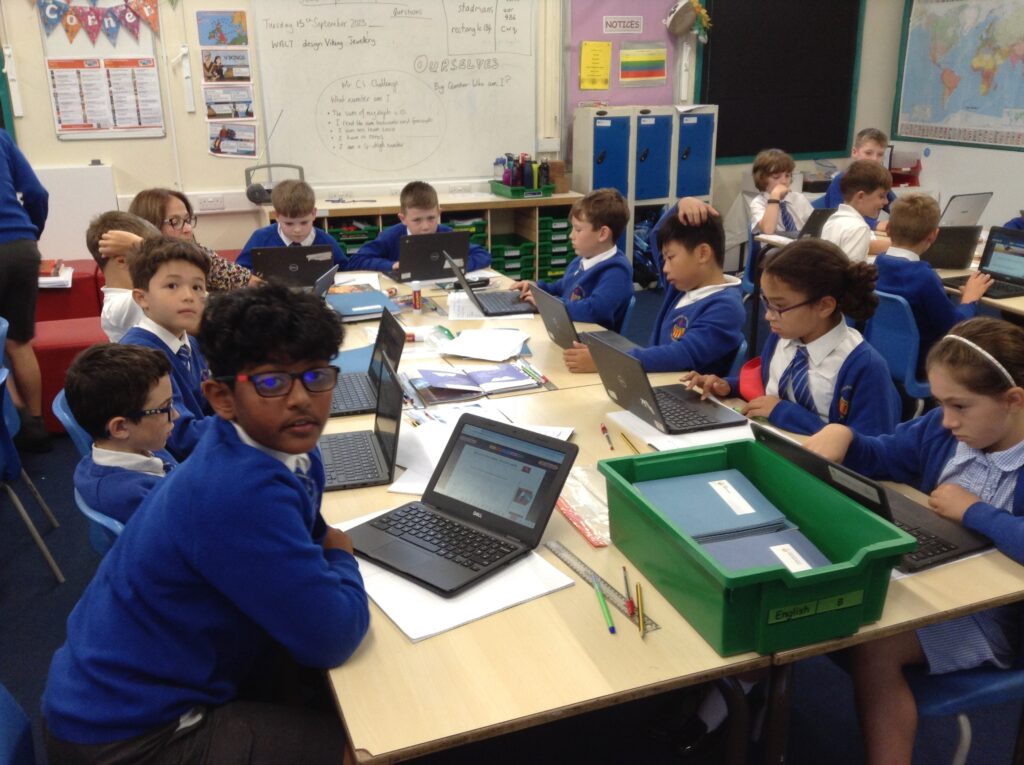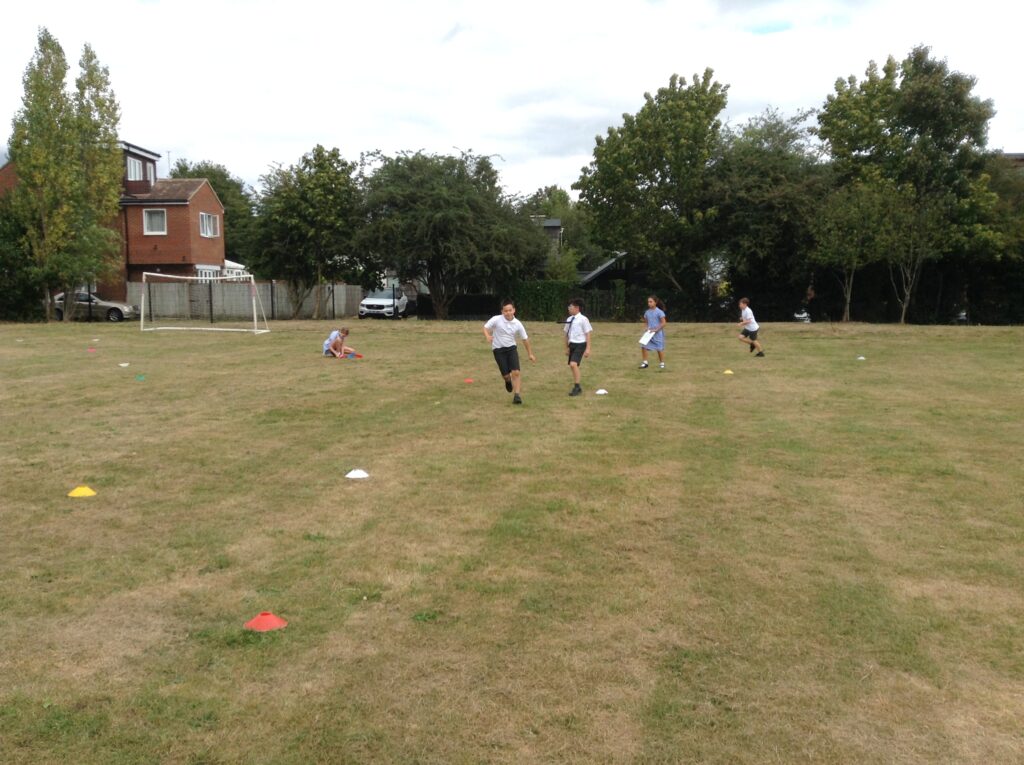 The Vikings had their gentler side too and, when not pillaging and plundering, loved nothing more than creating knots; printing patterns ; carving animals and mythical creatures; and producing ornate, deocrated jewellery. As a precursor to our study of the Vikings later this term, we have been studying Viking Art.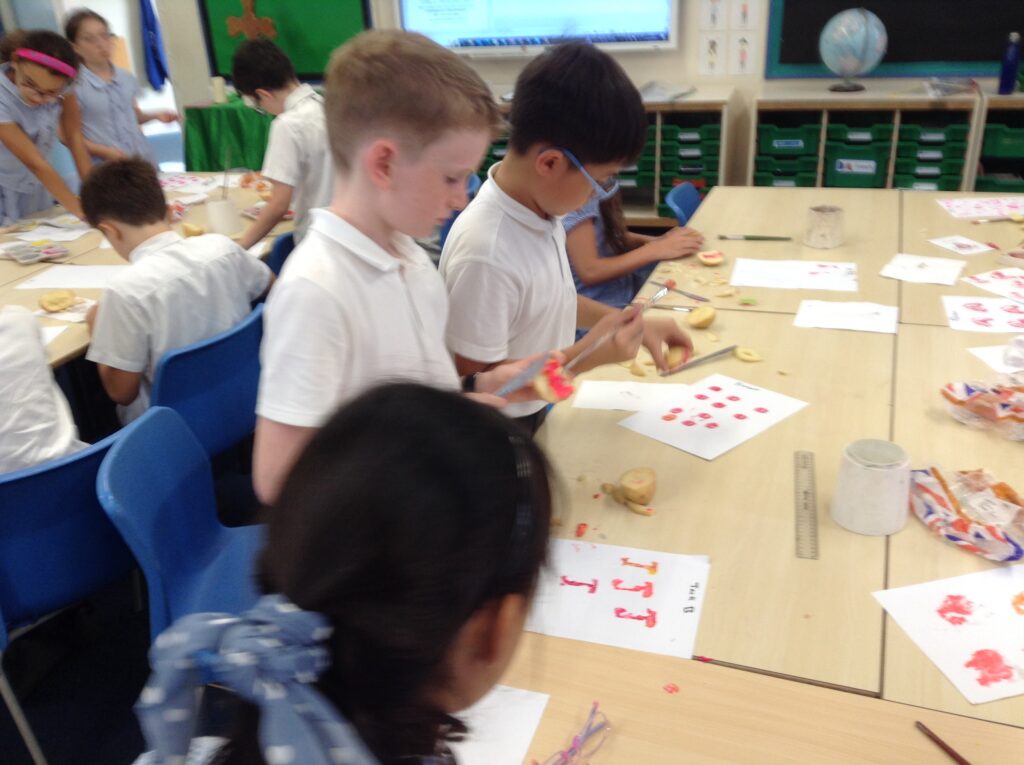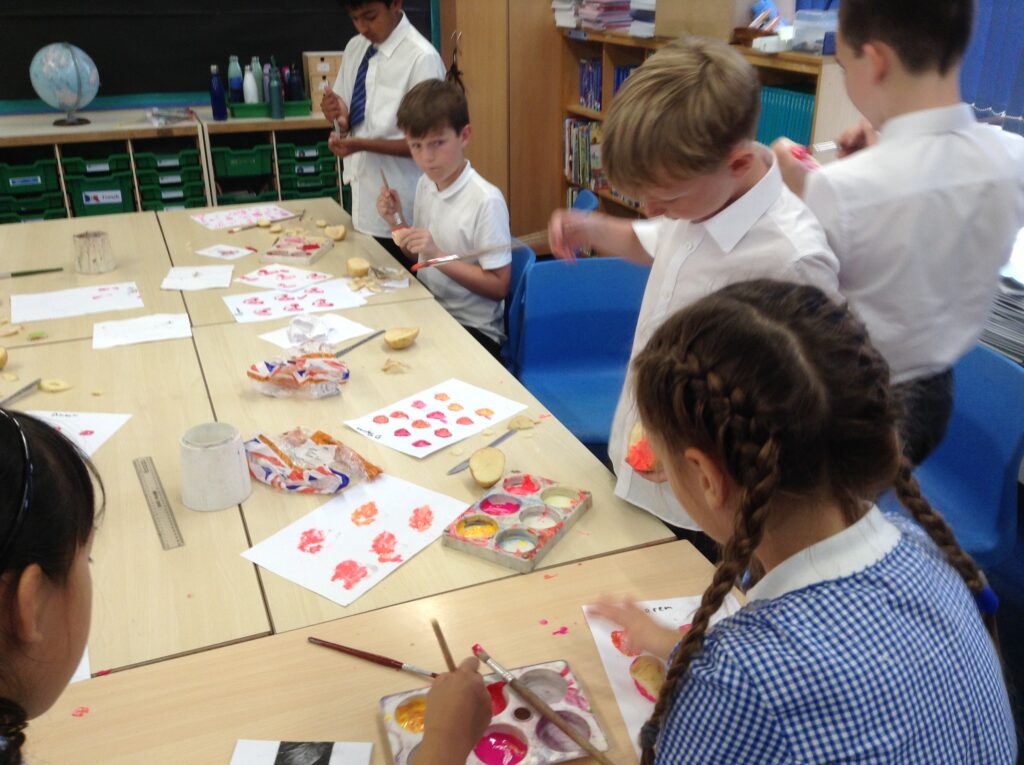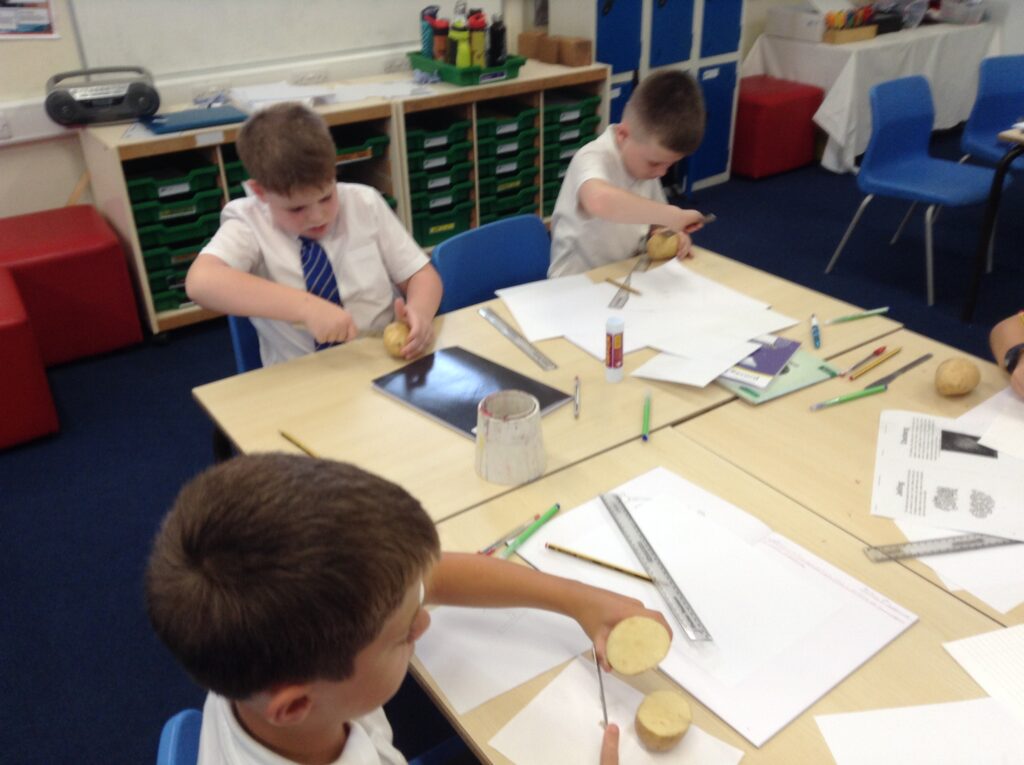 Sporting Prowess
Well as if all this wasn't enough, members of Year 5 . Lots of the boys were in the football team playing against St Columba's. Whilst the Year 6 Netball Team was stengthened by the inclusion of our very own Neve.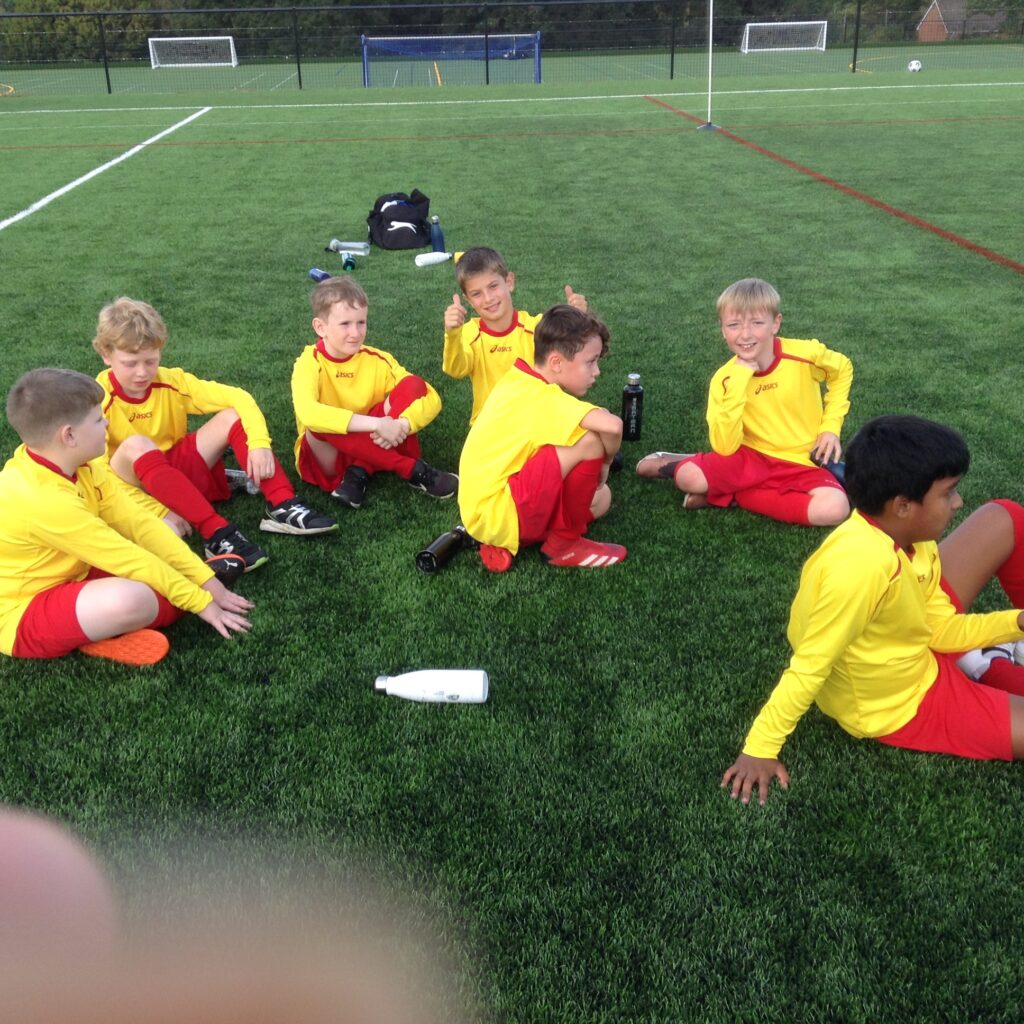 This week in Year 5 (26th -30June)
We finally completed our people in action sculptures – here was a photo from our display at the open evening. And also us investigating the power of levers in science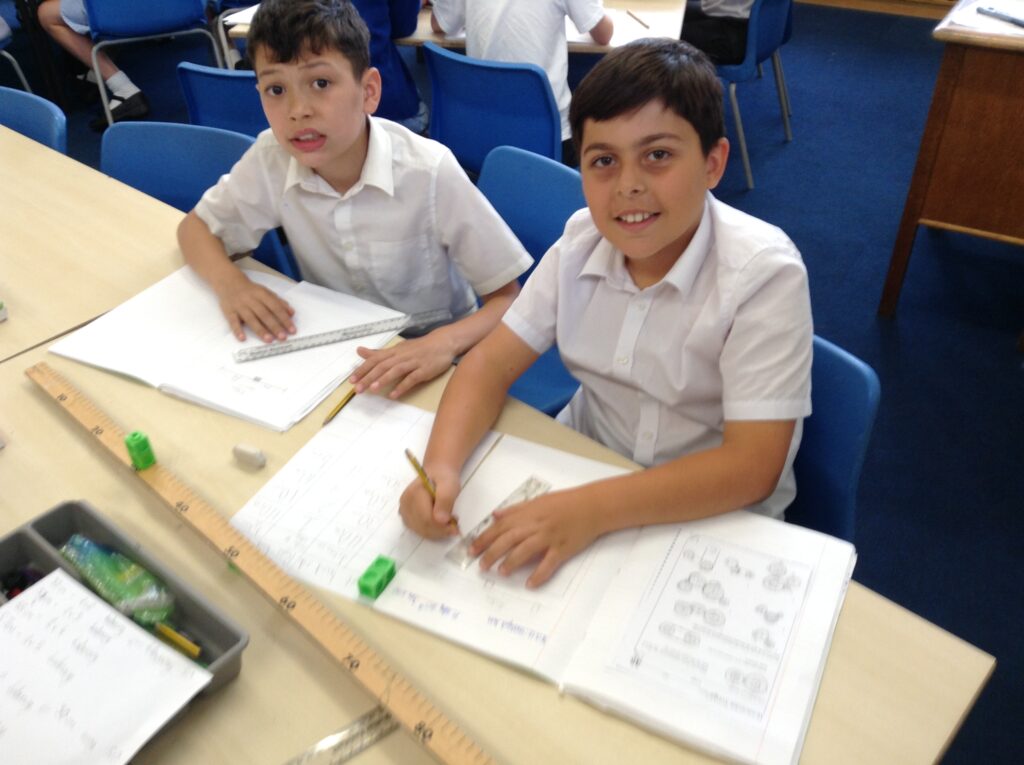 This week in Year 5 (19th -23rd June)
We have had a very busy day with lots of art, learning about Degas and how to use body proportions for people in action.
Many of year 5 were involved in the didtrict sports and there was also wheel chair basketball as well for everyone. ( More details on the sports page)
We took part in St Adrian's got Talent with two groups of girls
Well done Maya , Lucy Rukksika, Abbie, Katie, Jess , Lara and thanks to Beth for helping to organise the competition.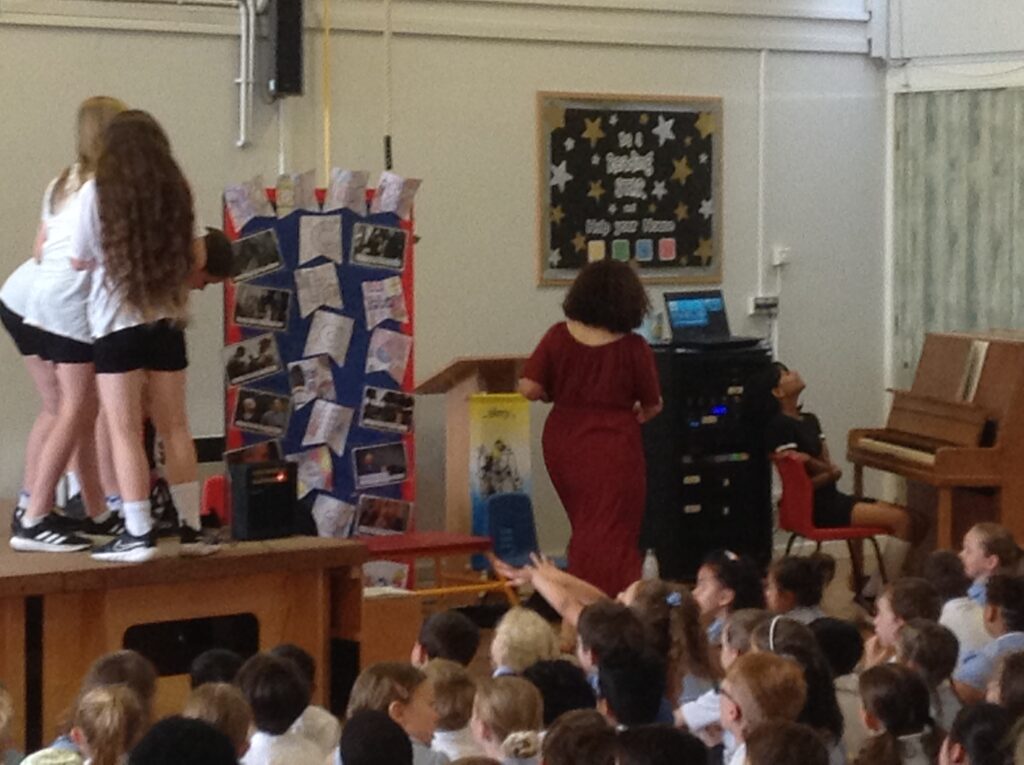 This week in Year 5 (9th -14th June)
This week in English we were learning about the Mars Rover for our new Book, Curiosity. And Finally, we completed our fans in DT.
In Science we have been investigating air resistnce with paper helicopters and of course on Friday we sang our hearts out for our dads.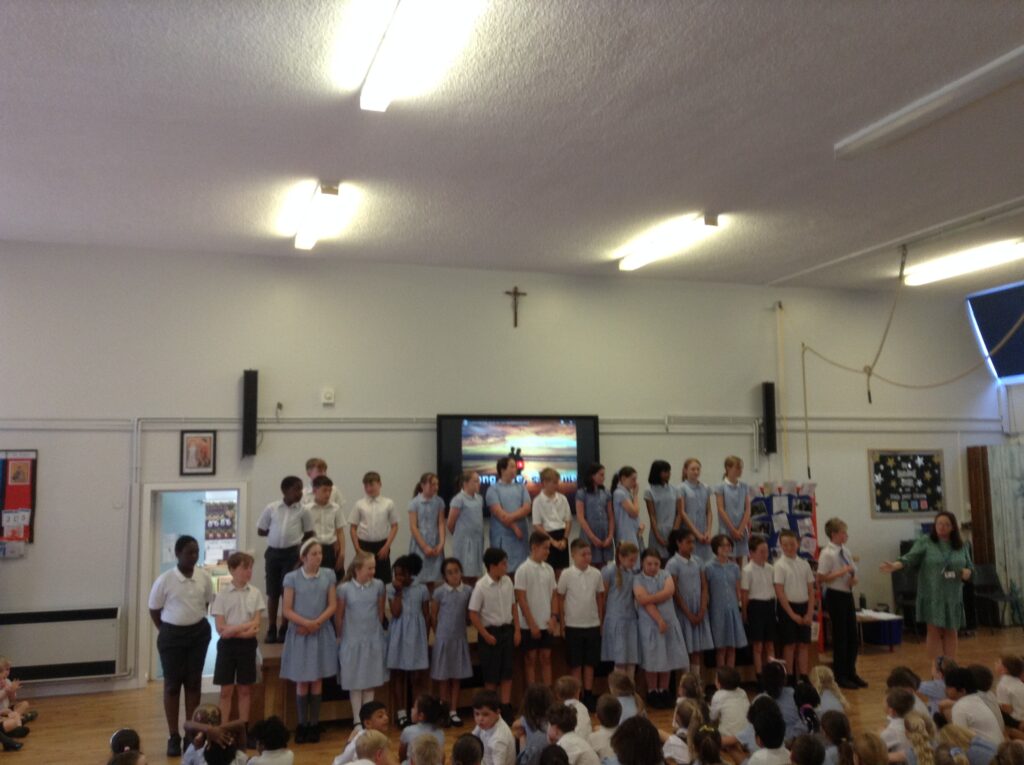 This week in Year 5 (5th -9th June)
Well we have been very busy again- with the hot weather we have been making desk fans to help cool us down as part of our DT project. The art display on Wednesday was a great way toshow case our artistic talents. And, of course, on Thursday, we all went to Mountfitchet Castle and the House on the Hill Toy Museum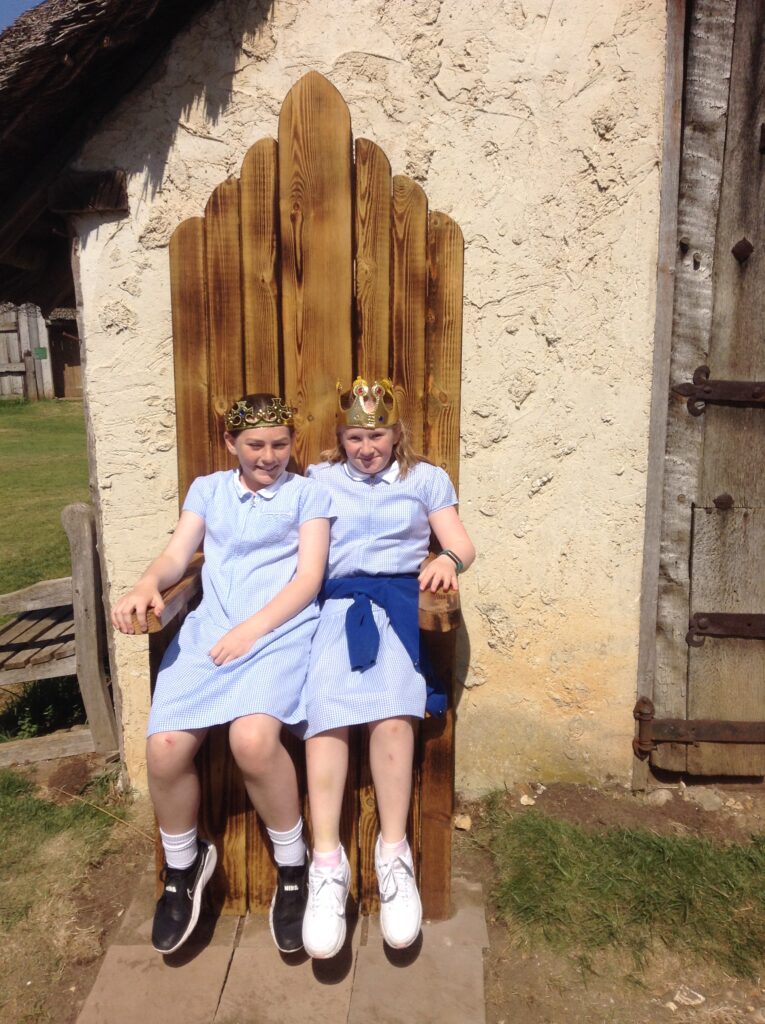 SPEC 2023
(Subsequent posts will be added to the bottom of the SPEC post so that it will read chronologically)
SPEC 2023 (Wednesday morning until lunch time)
Well we've never been away on a school trip but don't we look excited as we wait for the coach to arrive.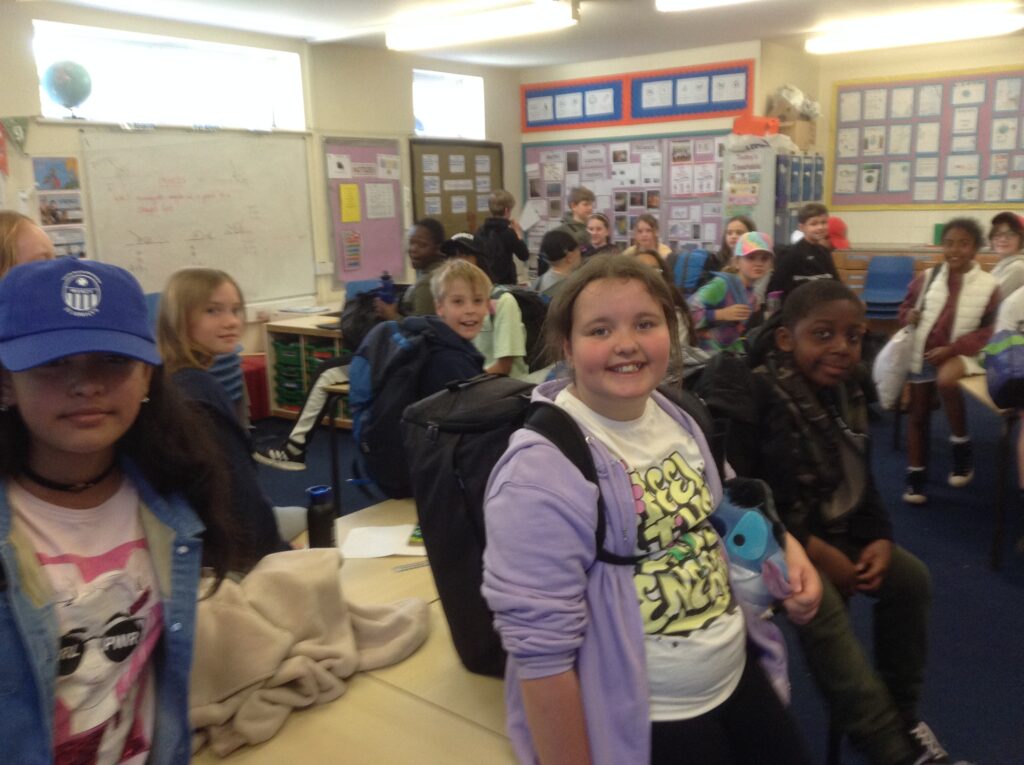 We've arrived safely and time for a bit of orientation and warm up games before lunch
Time for lunch – everyone was happy with the food…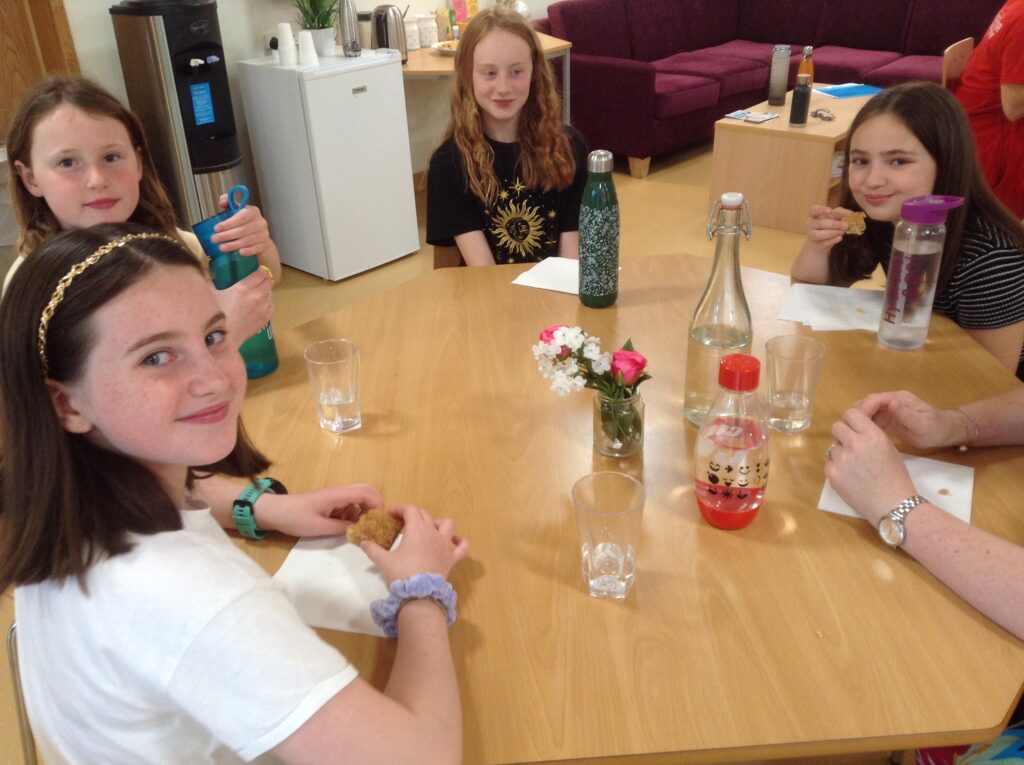 Now for a bit of exploration and play after lunch in the beautiful grounds: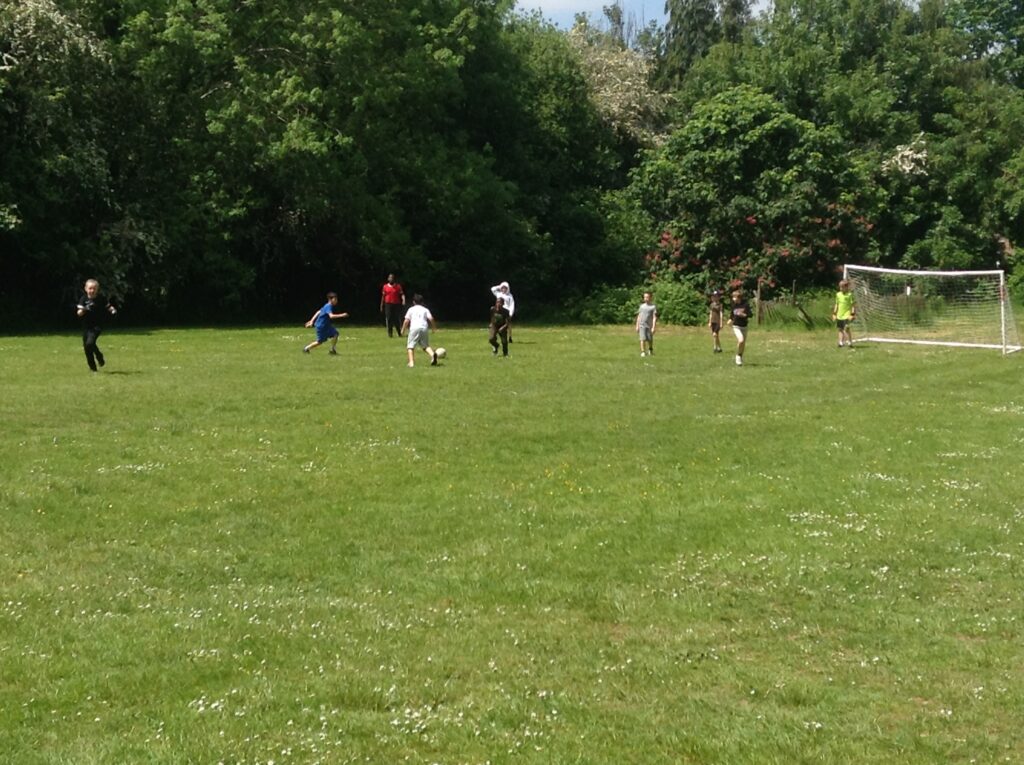 SPEC 2023 (Wednesday afternoon and night)
So then , after running off our lunch it was time for some games and a treasure hunt then drama in the chapel.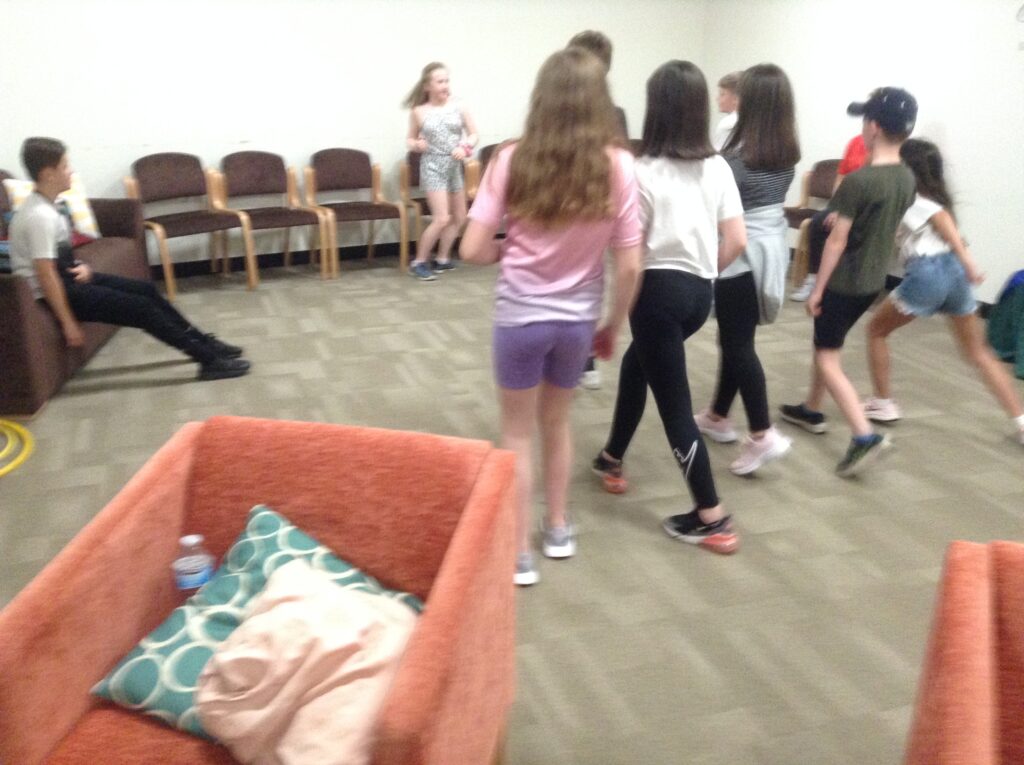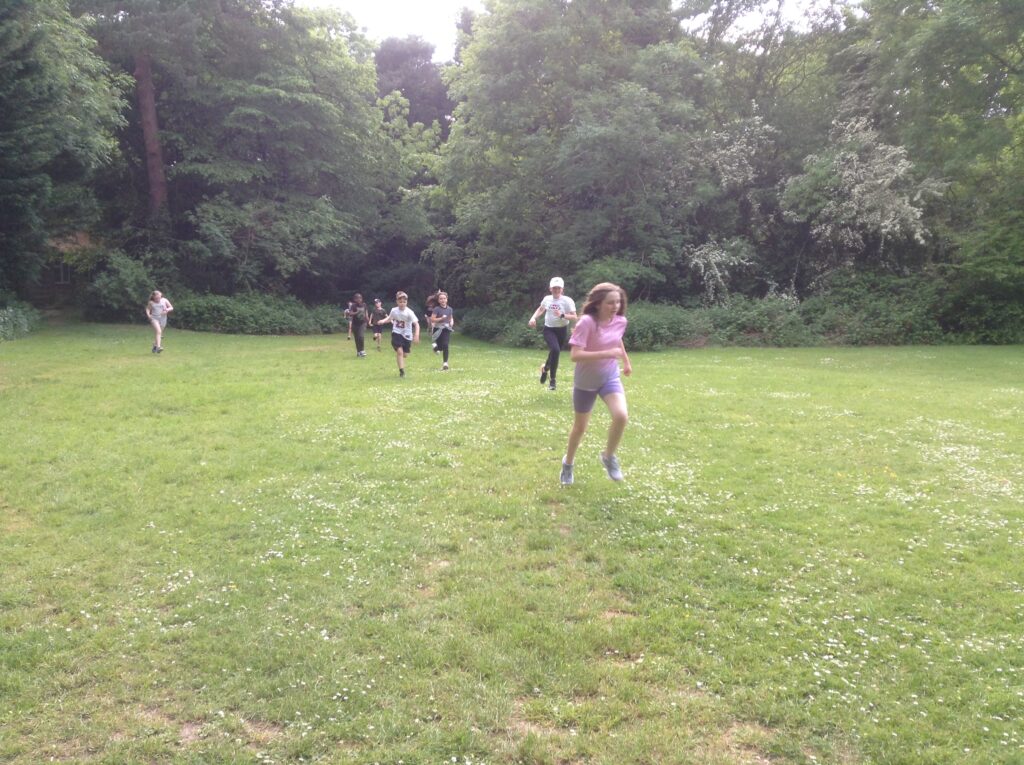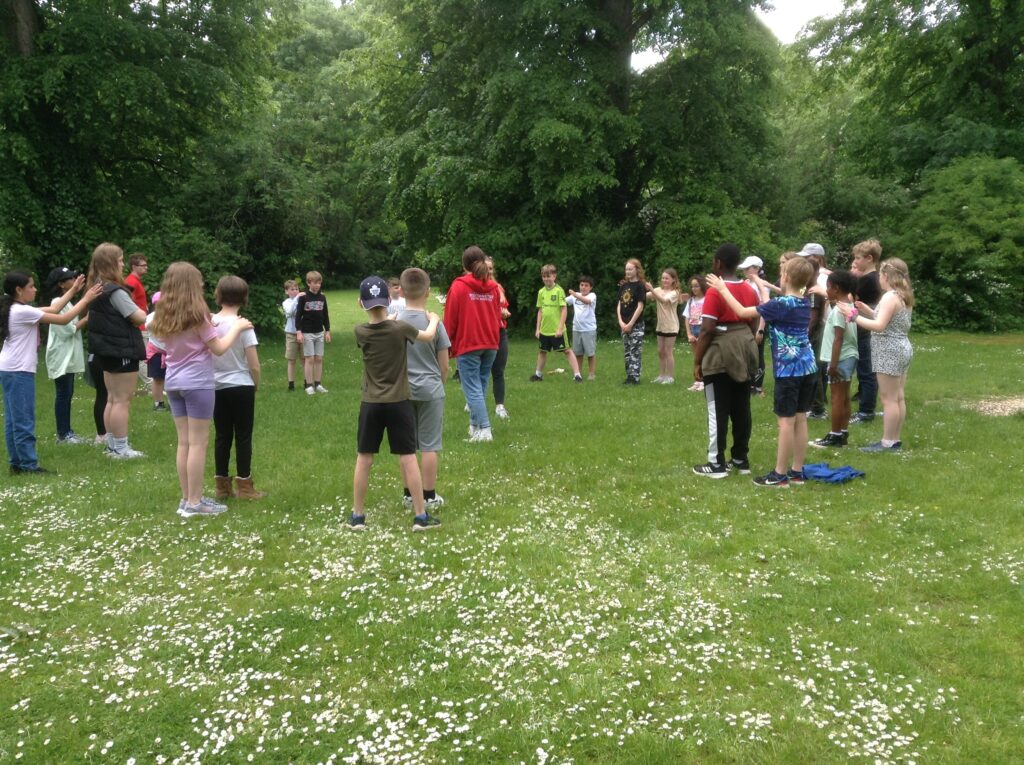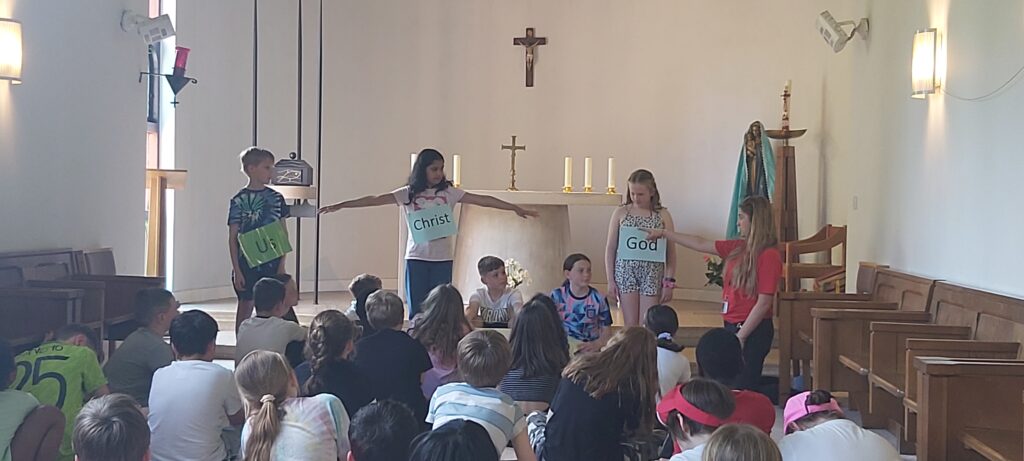 Then a bit more exploring…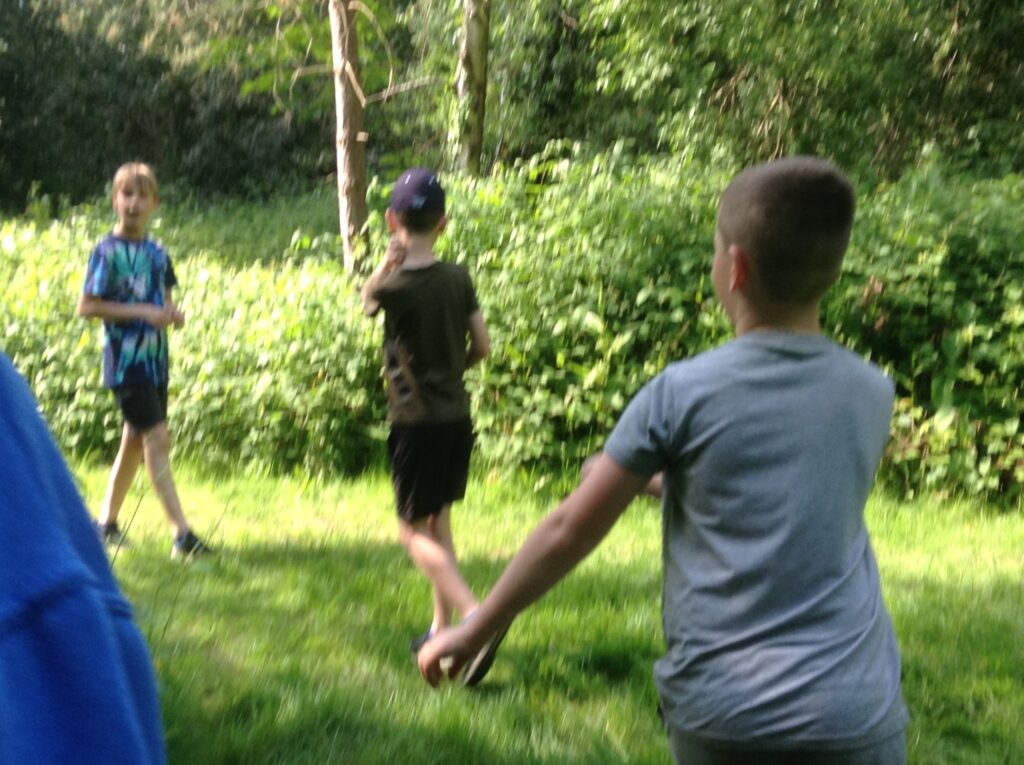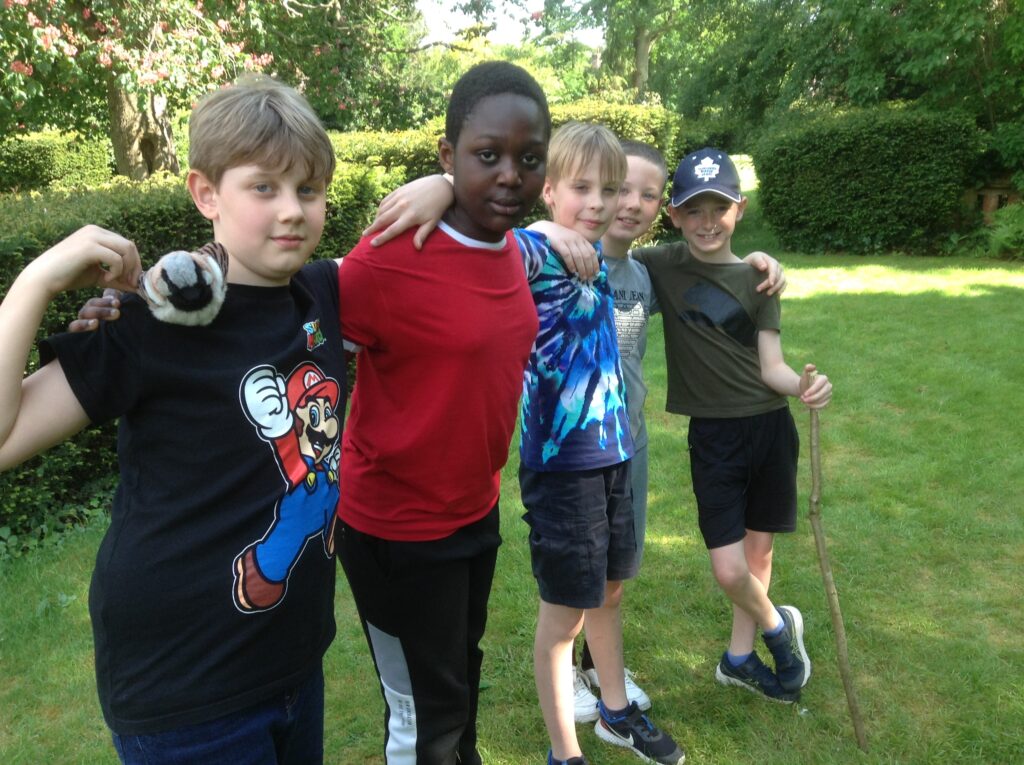 A great way to work up an appetite- ready for tea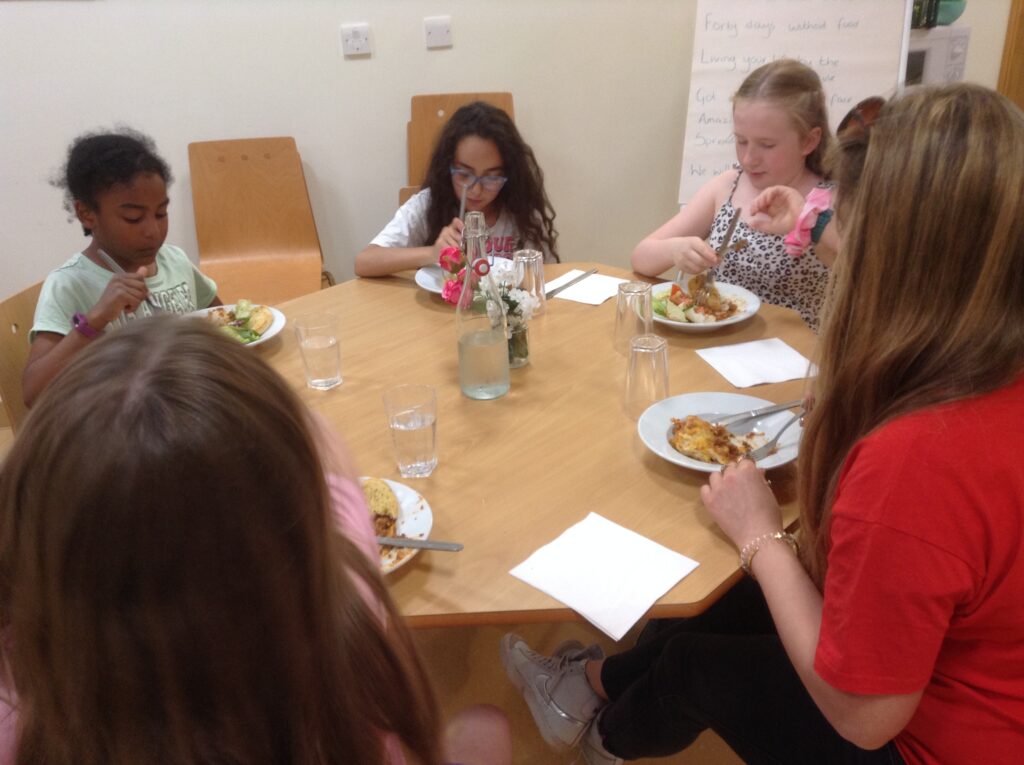 and a play…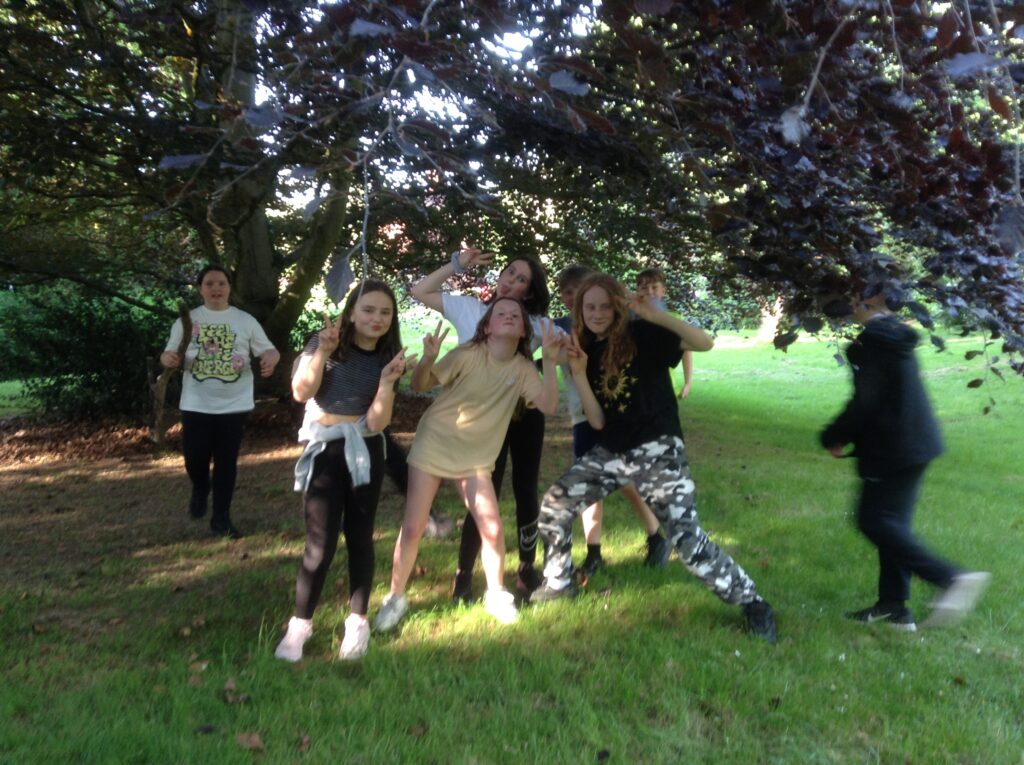 Before finishing off some earlier work with hamma beads…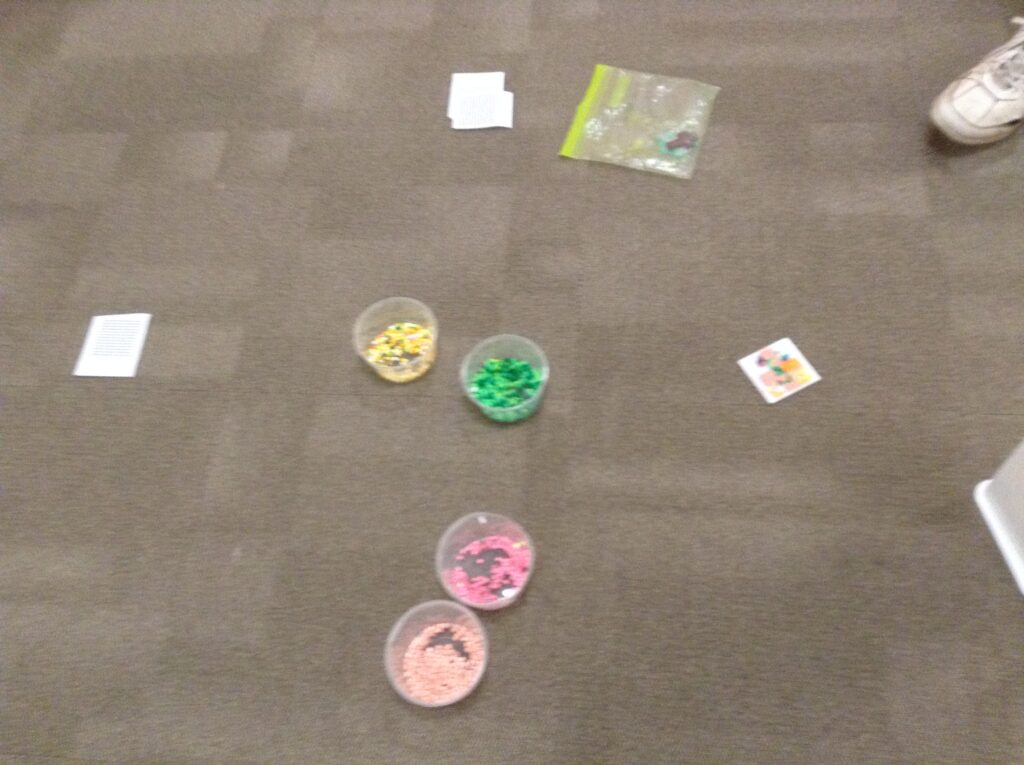 Then , after this, it was back to the chapel for exposition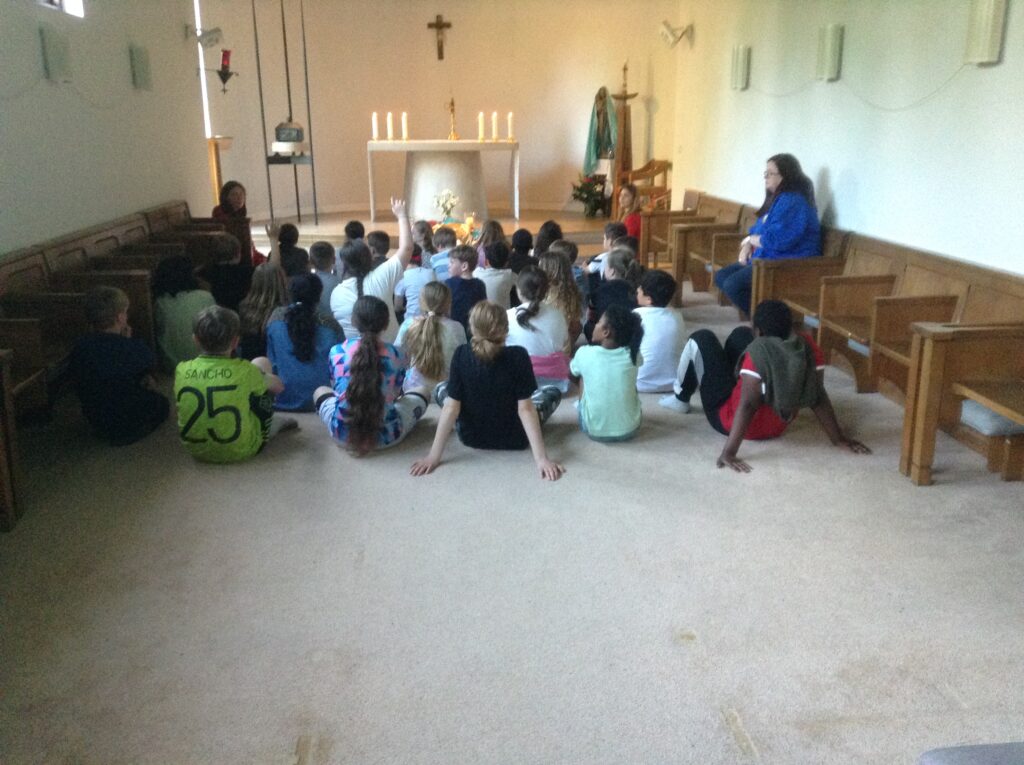 Then to round off the evening, singing around the campfire with hot chocolate, marsh mallows, biscuits and a drama about St Joan of Arc.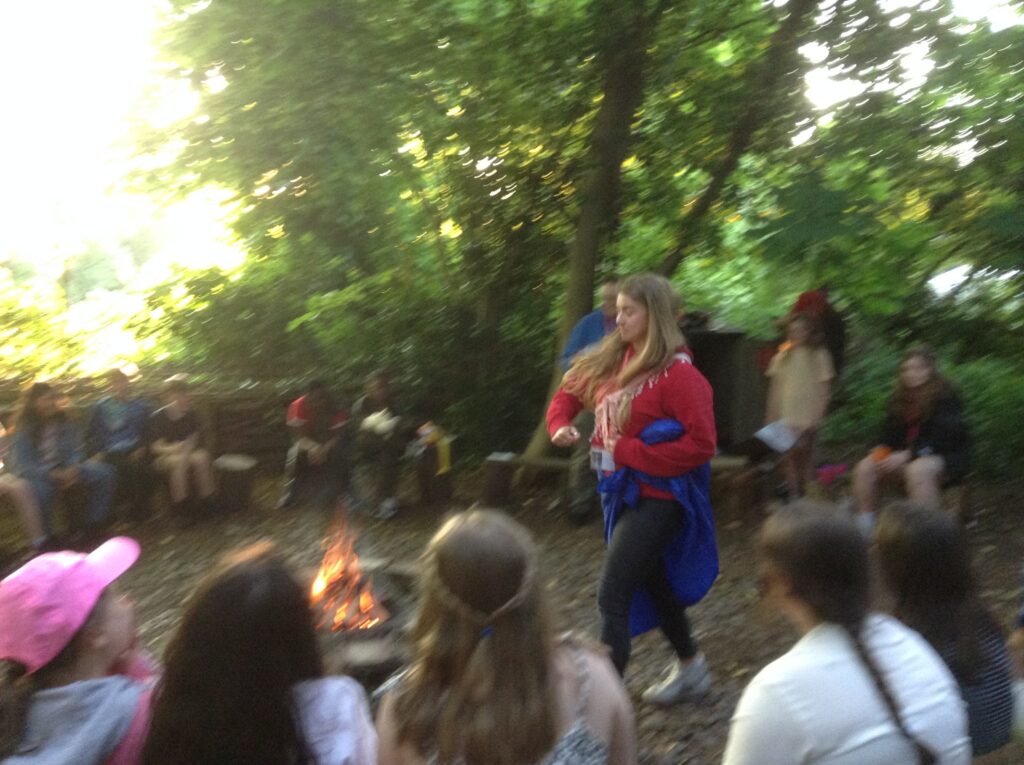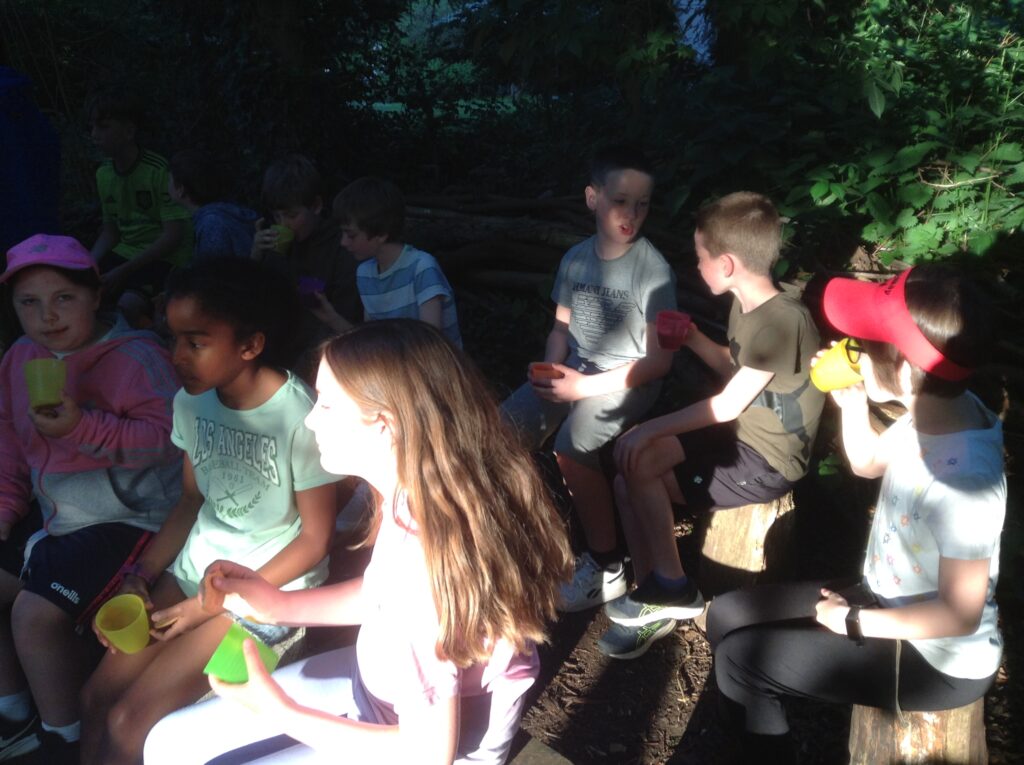 9: 15 pm. Now it is bed time . The children have brushed their teeth, showered and completed their skin care regimes and settled down for the night.
10:30pm … All quiet on the western front !
Thursday Morning
All the children made it through the night and , unusually, there were no tears or children wanting to go home at 2 am. However, suffice to say, they will all probably want an early night when they get back home.
Its 7:30 am – the children are up and ready for play before breakfast. They head off to do some more exploring in the woods or climbing up steep muddy hills on this beautiful summer's morning ; a tear springs to my eye as I'm magically transported back to my carefree childhood in the halcyon epoch that was the mid 1970s.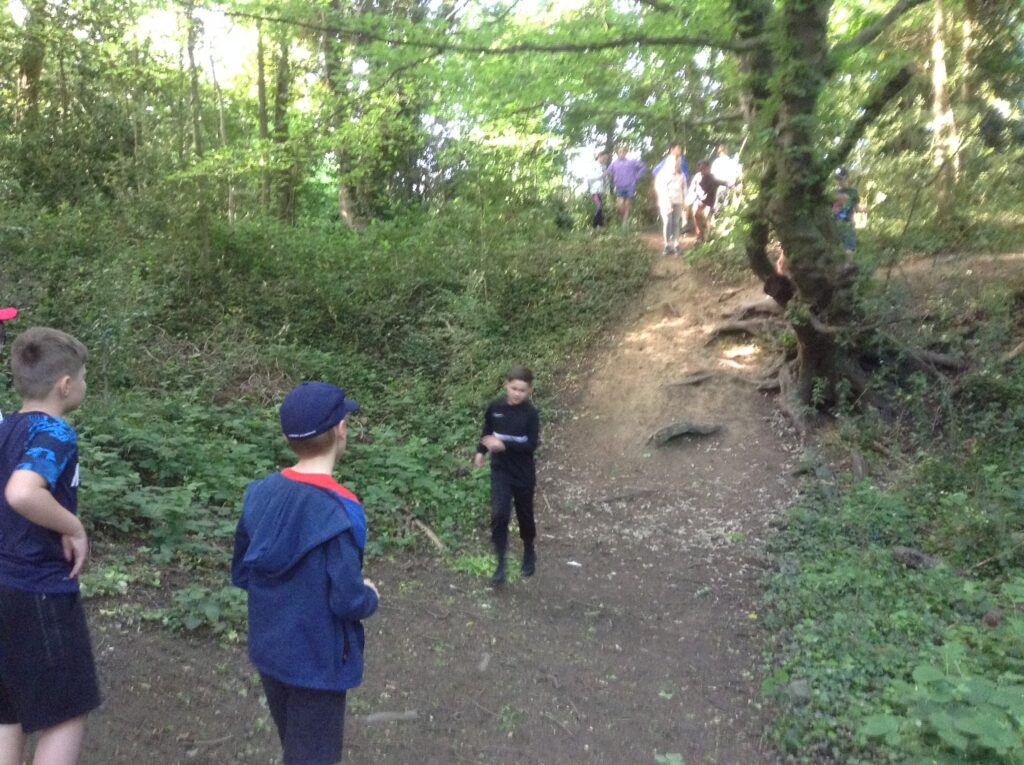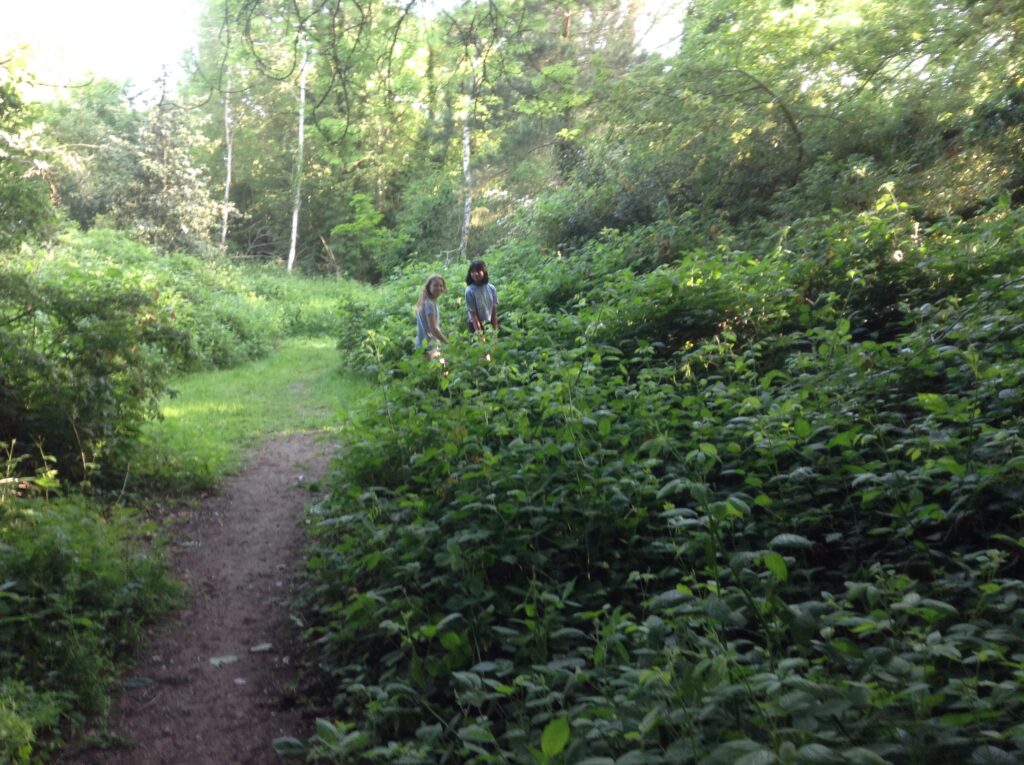 With appetites suitable whetted, its time for breakfast – a selection of croisant, pain au chocolat, toast, preserves, fruit, yoghurt and cereal- just like they have at home.
Thursday mid -morning
details to follow…
After breakfast was 'Stations of Light' where, in the serenity of the grounds, we read readings whilst walking the Stations of the Cross.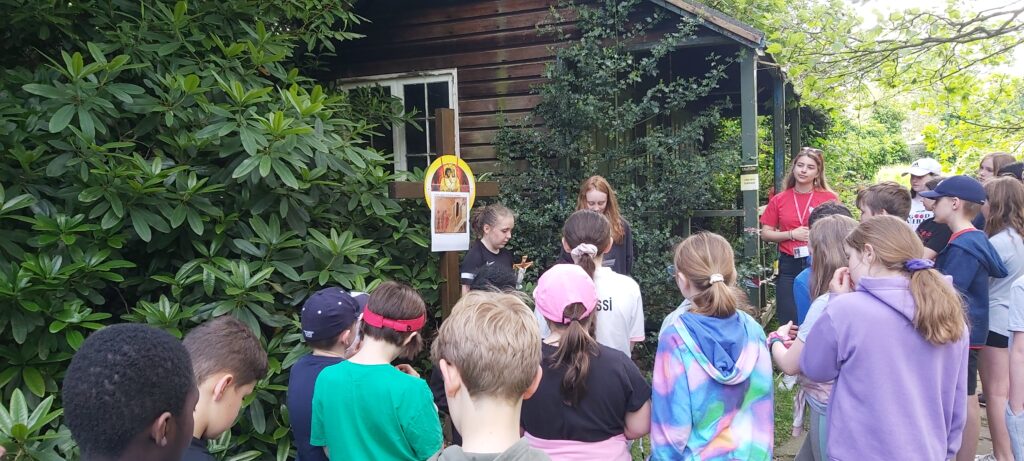 Check out the Year 5 (St Paul) page for subsequent updates.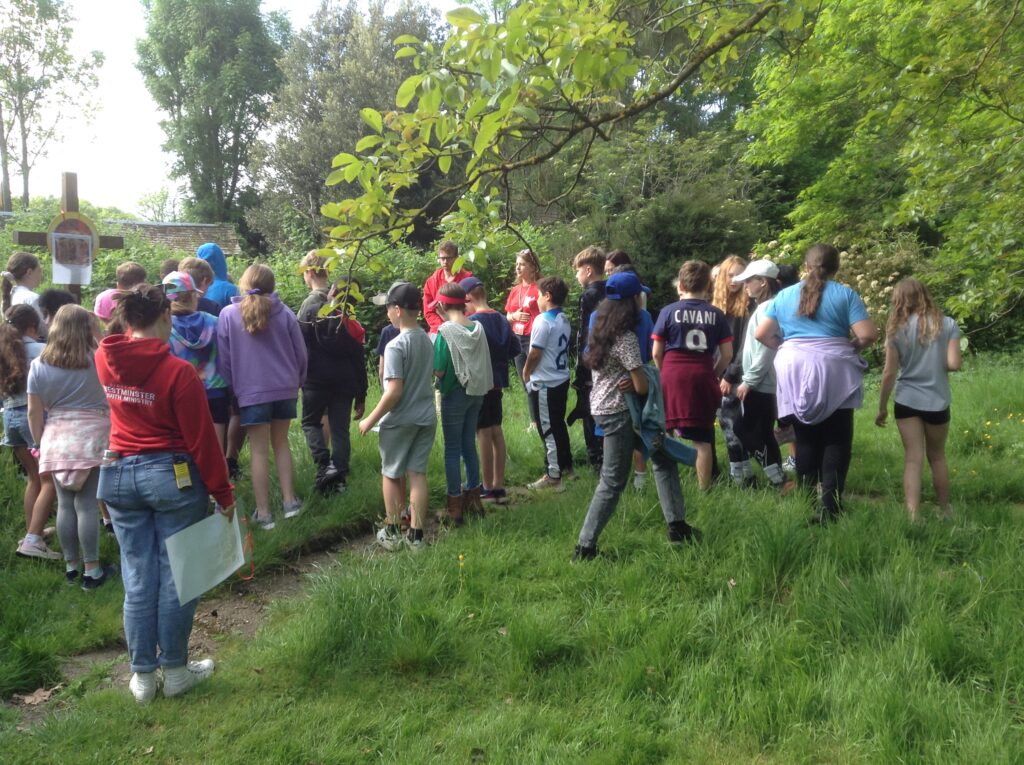 Then time for break…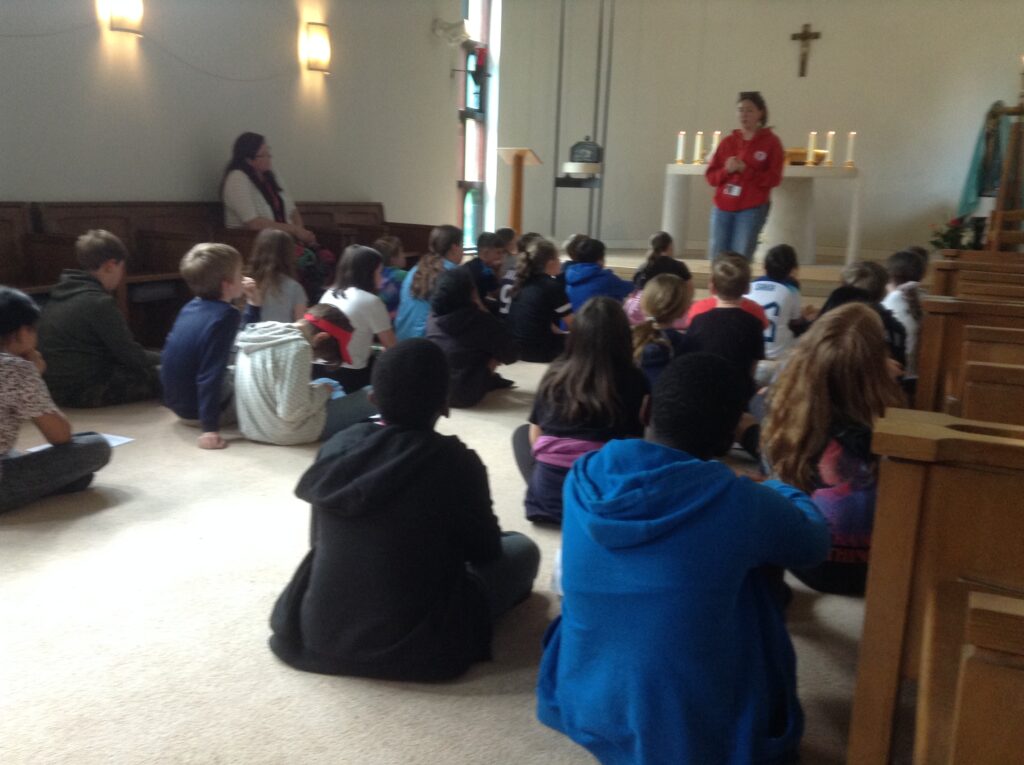 Afterwards it was off to the cinema and then preparation for Mass.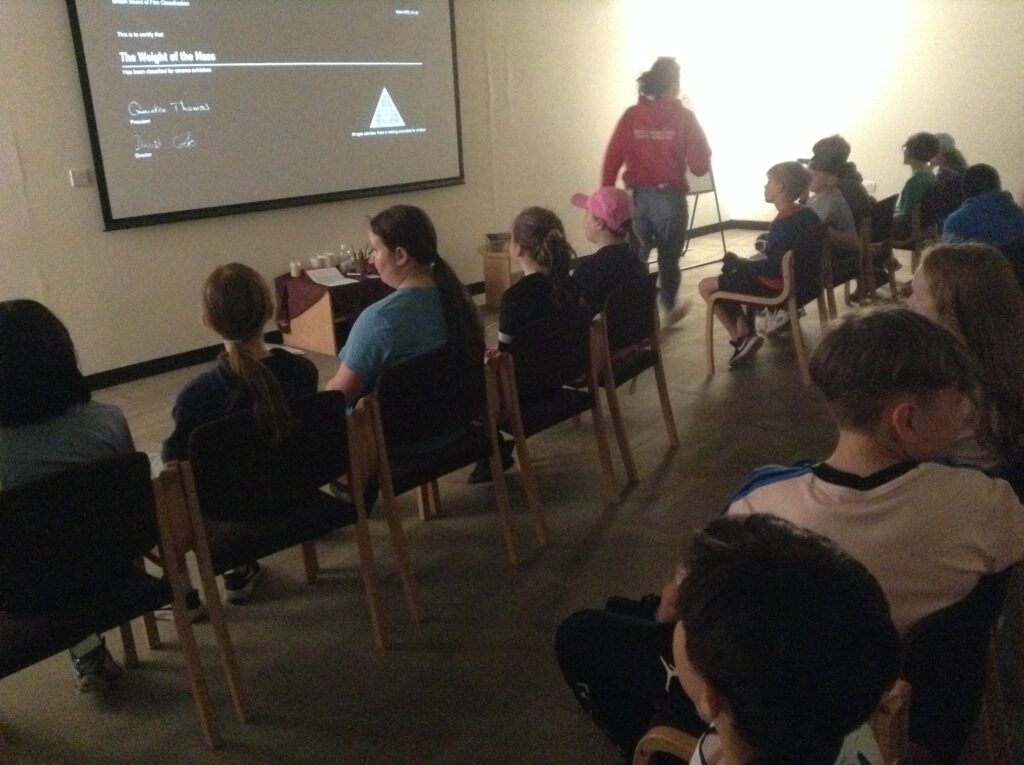 Mass in the Chapel.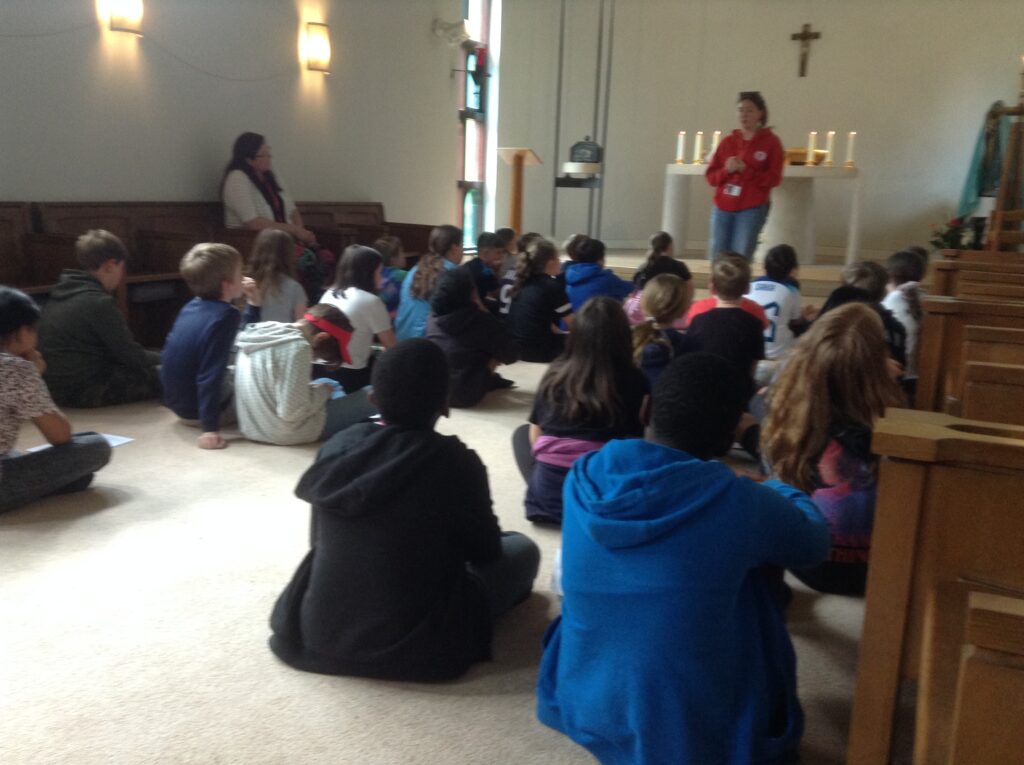 Our final meal at Spec- bangers and mash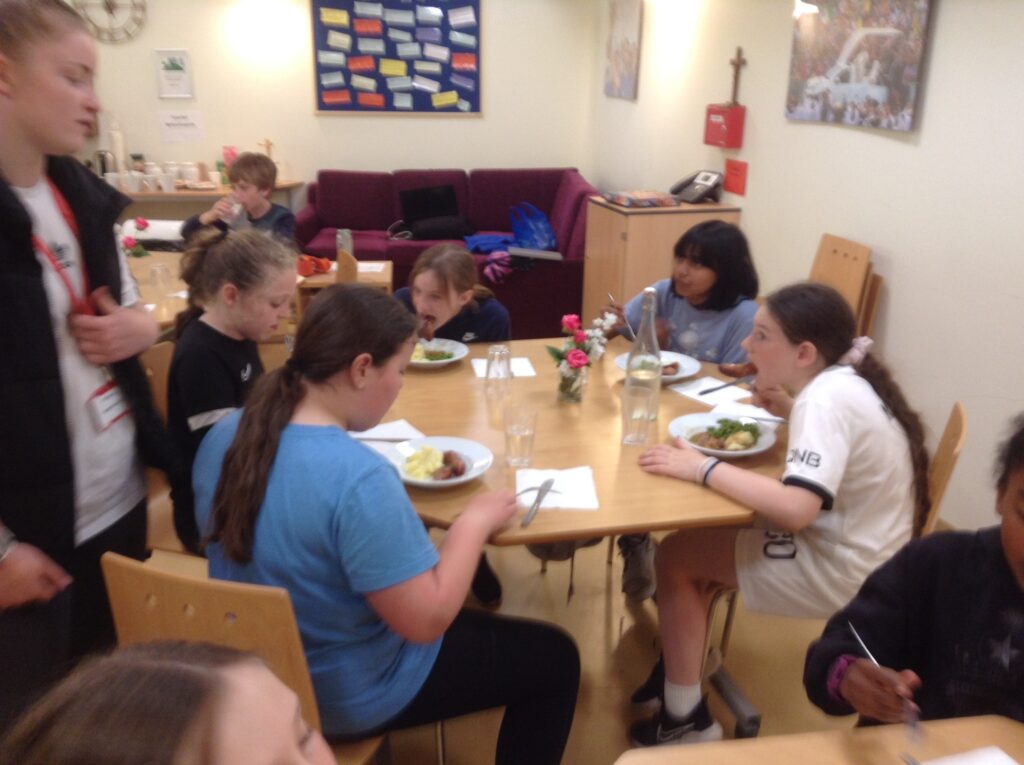 What a wonderful couple of days – Thank you to all the saff at SPEC and to our own Mrs Porter and Miss Cartwright.
And to Oli for additional photagraphy.