Good morning Reception parents and children,
Welcome to our home learning for today.
Personal, social and emotional development
Top 10 Tried and Tested Comforts
If your child is at all apprehensive about coming back to school, help your child take control and feel the positivity that it can bring. Try compiling a list of all-time favourite comforts. Perhaps their favourite film or book will be up there (both are great forms of escapism), or even their favourite teddy or old toy. Other contenders might be their favourite comfort food, the place in the house or garden where they always feel calm and safe, or even an old blanket that they used to cuddle (or still do).
Whatever makes the list, the mere act of compilation will have shifted focus onto positives, and they will, at the end of it, have a list to look forward to after school.   You can also use the list at other times when a little emotional boost is needed.
At school, we will be spending time to check in on your child's well-being and take a few moments out of the busy day to learn relaxation techniques. These are useful tools for your child to use when necessary, they are also great for adults too! Check the 'Safe Hands Thinking Minds' website (address below) which includes free videos by Dr Karen Treisman explaining some of the techniques.
safehandsthinkingminds.co.uk/covid-anxiety-stress-resources-links/
Letters and Sounds
A reminder of a game that the children know from school.   
What's the Sound Mr Wolf game?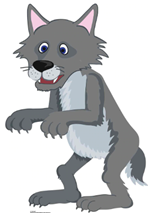 You will need:
• Your child's word bag.
• Lots of space – outside is best.
What to do:
Take out tricky words (star shapes) from the word bag.
You will only need the other high frequency words for the game (words that can be sounded out)
• Stand your child several large paces away from 'The Wolf' (parent).
• Pull from the word bag a word and ask your child to sound it out.
• Your child will then say the sounds loudly as they take strides forward.
• Make sure your child takes just one stride per sound.
• Choose another word and repeat.
• Once your child is close enough to The Wolf, turn round and shout 'dinner time!'
• The wolf chases your child who runs back 'home' and start again. Agree where 'home' will be prior to beginning the game.
I normally stand with my back to the children and turn round each time I say a word.
You can also swap places with your child who becomes the wolf and reads the words out to you.
For support
• Check the sounds with your child by clapping them first as you say them together.
• Show your child how to take one step per sound for each word before he or she begins taking their paces.
For challenge
Try these words which focus on sounds we have learnt recently:
igh – n-igh-t, f-igh-t, b-r-igh-t, f-l-igh-t
air – ch-air, s-t-air, p-air,
ear – h-ear, f-ear, c-l-ear
This would also be a good opportunity to discuss word meanings and encourage your child to say a sentence which includes the word.
World Book Day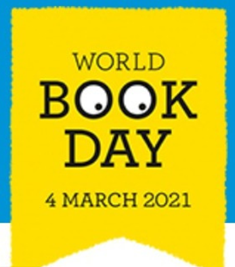 Below are activities to celebrate World Book Day.
Show Your Shares!
The theme of this year's World Book Day is Share a Story.
St. Adrian's is inviting everyone to join in with SHOW YOUR SHARES.
A story share could be: a picture of your child sharing a favourite nook, reading in an unusual location, sharing a story with a pet, reading a book dressed as their favourite character, and more!
Remember to keep safe, where-ever you share your story and send the photo to me via Tapestry so that I can add it to the school 'Show Your Share slides'.
Take a sneak peek inside the 2021 £1 World Book Day books
Follow the link and use the brilliant 'look inside' feature to help your child choose which book to exchange for the £1 World Book Day token!
https://www.worldbookday.com/2021/01/inside-the-2021-1-books/
Book Token
You can download or print out a digital version of the book token to claim your £1 World Book Day book.

https://worldbookday.us4.list-manage.com/track/click?u=fb0047e963000a5e90da3d8a4&id=762df05516&e=08895572cc
Enjoy your day!
Nicola Palmer