Contact & Fundraising Links | PTA Committee | Future Events | Class Reps
We're on the hunt for a new PTA Chair and Secretary
The PTA are currently looking for a new Chair and Secretary. These roles can be carried out by individuals or as shared positions.
We need to have at least two Committee roles filled, so if no-one steps forward as Chair or Secretary we will have to cease the PTA as a charity.
Role of Chair
The role of a Chair or Co Chair centres on the coordination of the Committee and legal responsibilities of the PTA. This includes ensuring meetings take place, preparing an agenda and identifying outstanding items from previous meetings. Tasks are delegated to other Committee members and volunteers. Currently we have leaders for most of the regular fundraising activities. The time-consuming event planning role (e.g. Summer Fair and Christmas Fair), which usually defaults to the Chairs, could also be divided between smaller groups or the events removed from the calendar. Decisions are made by the entire Committee and the Chair works closely with the Secretary and Treasurer.
Legal responsibilities include ensuring we are GDPR compliant (which we are as our data is stored on a secure database online) and writing a basic annual report for the Charity Commission.
Role of Secretary
The main role of a Secretary is to support the Chair to ensure the smooth running of the PTA and to maintain effective communication links between committee members, volunteers/parents and the school. Their role includes organising the PTA meetings (around 3 per year), recording the minutes of PTA meetings and scheduling the fundraising calendar.
If you would like to apply or have a chat, please email stadrians.herts.pta@gmail.com. Thank you
Christmas Silent Auction Now Live
Thank you Laura Donnellan for pulling it all together! Take a look at what's on offer and place your bid. You can go back to up your bid at a later date if you want to too. https://forms.gle/f3eCMnCRV1QYgFx96
Bidding closes 11pm 14th December. Winner announced 15th December.
We've got:
We've got:
– Lionel Messi signed framed photo https://tinyurl.com/y699f6qh
– 4 tickets to Comic-Con next year www.creedconventions.com
– 3 Online Spanish or French Lessons with Kidslingo www.kidslingo.co.uk
– £50 voucher from Louise's Antenatal Classes www.louantenatal.com
– 4 tickets for DJs Play (St Albans, Hemel, Berkhamsted)
– Hamper of lifestyle goodies & gifts from Beyond Living www.beyondliving.co.uk
– Eco Warrior game & pencils from Party Kit Network
– £20 Jasmine Jewellery voucher www.facebook.com/jjewelleryonline
– Crystals and Bracelet from Crystal Rainbows in Marshalswick www.facebook.com/Unicornlight88
– Aloe Bio-Cellulose Mask by Forever Living worth £10
Please bid here https://forms.gle/f3eCMnCRV1QYgFx96
Christmas Hamper Tickets On Sale Now
Instead of our Christmas Fair we are organising class hampers which you can buy raffle tickets to win. Having raised over £4,000 at our last Christmas Fair, we really need this raffle to raise as much as possible to plug the fundraising gap our school faces. Please buy your tickets via https://www.easyfundraising.org.uk/causes/stadrianspta/donate/. £5 per ticket or 5 for £20.
PLEASE ADD YOUR YEAR GROUP AND CHILD'S FIRST NAME IN THE MESSAGE BOX – so we know who you are. You can also choose to hide the amount you are donating. We'll still be able to see it behind the scenes, so we know how many tickets to issue you.
The ticket sales will close on 14th December at 5pm and the winner announced 17th December. We will be using an online system called wheelofnames.com to choose the winner, contact-free.

Please do open this up to friends and relatives. All a great chance of winning what sound like super special hampers!

P.S. There'll be a festive choccy star prize for the teacher of the class who raises the most money too!
Order your real Christmas Tree with Christmastreeseasy to raise money for St Adrian's
This year the PTA have teamed up with Christmas Treeasy, a local company who deliver to St Albans and Harpenden, to help raise funds for our school.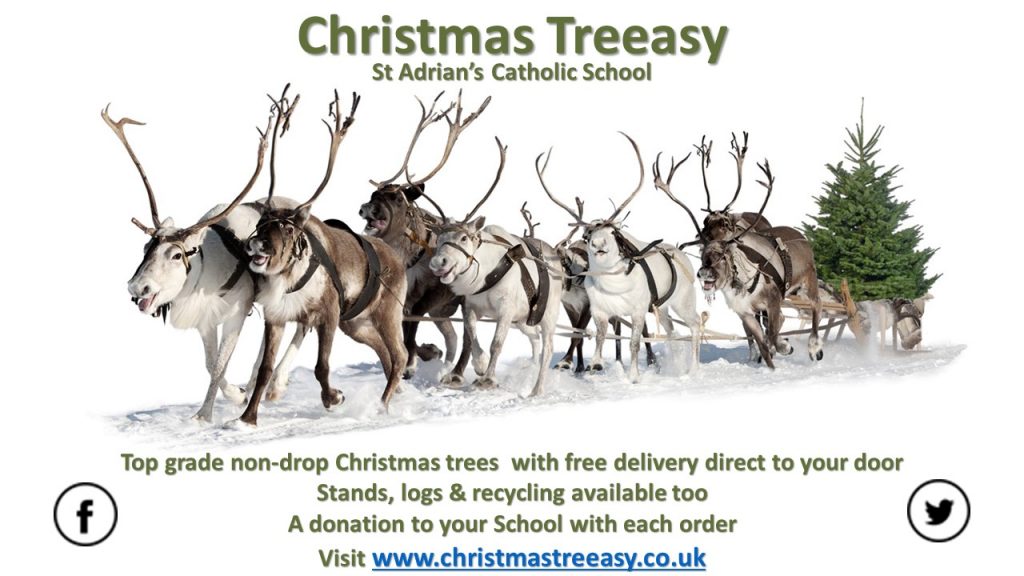 How it works:- Every Christmas tree sold raises funds for the PTA – Christmas Treeasy specialise in only the very best top-grade trees available, the non-drop Nordmann Fir Christmas tree, which they deliver free of charge direct to your home. Their range also includes stands and bags of logs too.
This year they have eleven dates available for delivery (more dates may become available) So please order early to avoid disappointment.
How to order: Online at www.christmastreeasy.co.uk
Please make sure you select St Adrian's Catholic Primary from the drop-down list.
Please share with local friends and family
At an extra cost they will also collect the tree after Christmas for recycling – which they then chop into logs for next year.
AMAZON SMILE: Make Black Friday work for everyone!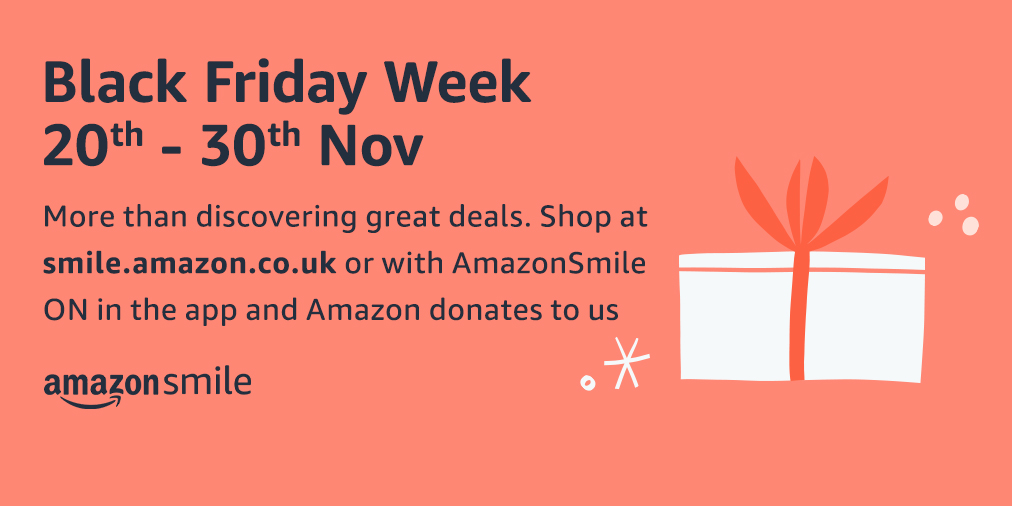 If you shop Amazon Black Friday Week deals from 20th – 30th November, you can do more than discover great deals: Simply shop at smile.amazon.co.uk/ch/1062351-0 or with AmazonSmile ON in the Amazon Shopping app, and AmazonSmile donates to St Adrian's School Parent Teacher Association at no extra cost.
PTA Charity Mufti/Fancy Dress Day – Friday 23rd October 2020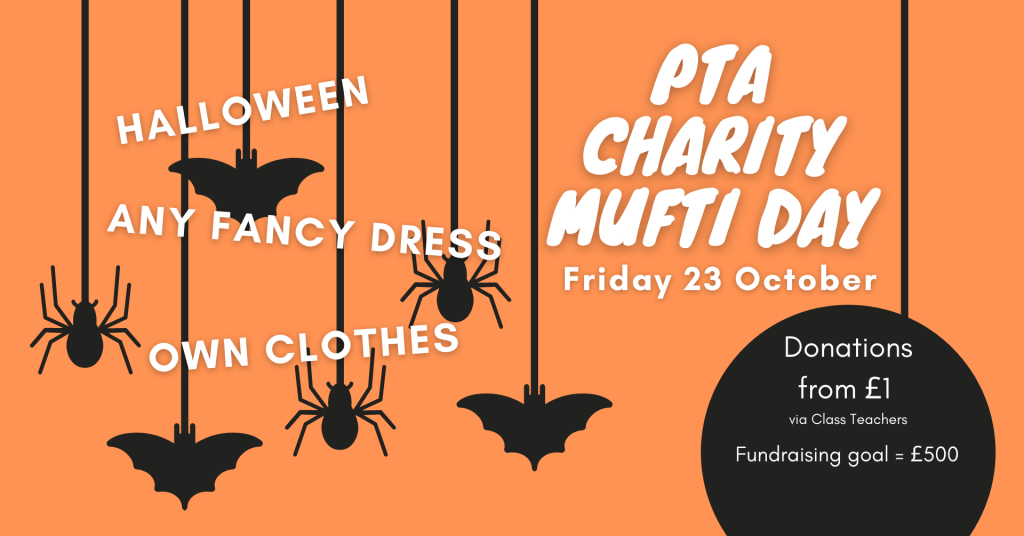 You are welcome to send your children in this Friday in fancy dress or their own clothes for a bit of seasonal fun and to help raise funds for our school PTA.
We would ask parents and carers to refrain from having costumes with any weapons, scary masks (such as the 'Scream' mask, or Zombie-type masks), or anything bloodied or macabre in fashion. We would also remind everyone that this is a Catholic School and costumes should not under any circumstances celebrate the occult. For example, a fairy-tale style witch's costume is acceptable, but a devil outfit is not.
Donations per child from £1 to be sent in with children and given to Class Teachers.
We hope to raise around £500 to help rebuild the fundraising we usually would have gained through small events like quiz nights and bingo evenings.
Thanks so much
Video: Welcome Coffee Morning Meeting – Zoom – 18th Sept
Thanks to everyone who joined Mr Bedford and I on Zoom to welcome our new parents to St Adrians. If you missed, it you can watch it back now (unlisted video on our school Youtube channel)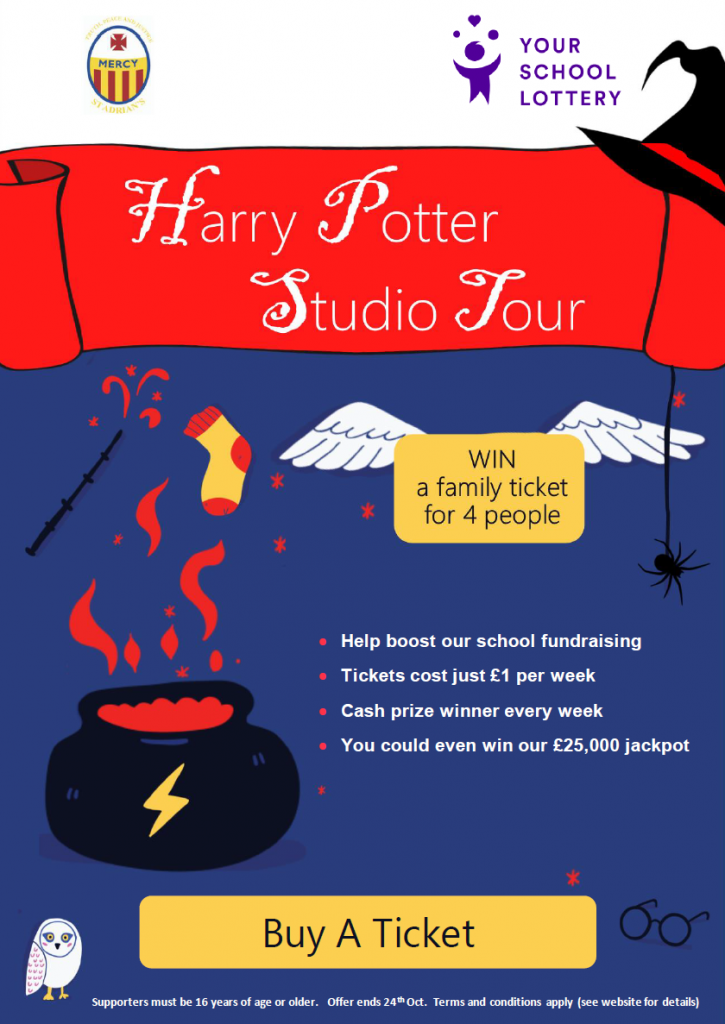 Welcome to our new parents!
What a year to join us! There's so much change going on, but one thing will remain the same – our supportive parent & carer community will always be here to help answer any questions you have about how things work at our fabulous school. There's no such thing as a silly question either – we've all been there! You can find out more about our PTA by downloading this PDF leaflet.
We hope to see as many of you as possible at our Welcome Coffee Morning in September (see poster below). In the meantime, join the conversation on Facebook at https://www.facebook.com/groups/stadriansparents/ and sign-up to our PTA communications system https://school.plansocial.app/register/stadrianspta. Each Class usually has its own Facebook page or Whatsapp group. Please join the Facebook group to be the first to hear about a new group for Nursery 2020 parents and to be added to the Reception 2020 group. Please email stadrians.herts.pta@gmail.com if you'd like to join any other year group – we'll be able to put you in touch with your new Class Reps.
Welcome Coffee Morning, Friday 18th September, 9-10am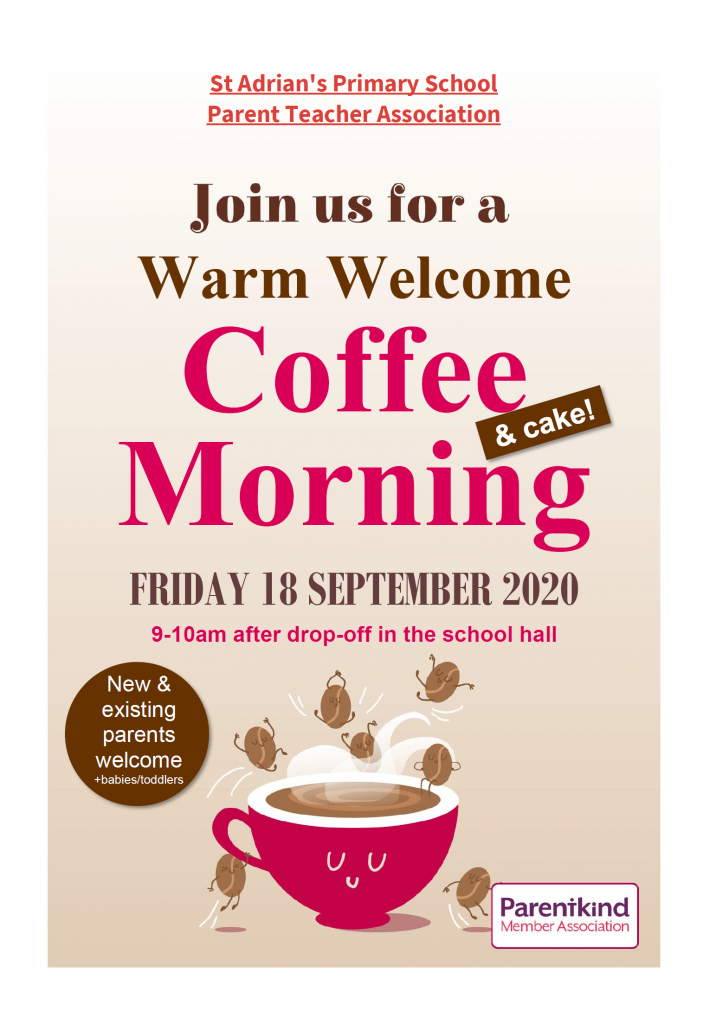 Continue to support St Adrian's PTA
While the neccessary disruption continues surrounding Covid-19, we wanted to say a massive thank you to Mr Bedford and the staff at the school for flexing and navigating their way through these tricky times. While our fundraising total won't be near the target of £15,000 we had planned for this school year, you can still make a personal donation to continue our essential fundraising. Please visit https://www.easyfundraising.org.uk/causes/stadrianspta/donate/ to make a personal donation.
Over half way there, before 2020 has even begun!
Since September, together we have raised almost £8,000 for our school PTA charity!!! This is a symbol of our school community spirit and teamwork.
Thank you to everyone who has donated their time, money and effort to be in such a fabulous fundraising position going into 2020!
Do come along to our next PTA meeting on 5th Feb, 7-8pm – which is our AGM – to hear how what went well in 2019 and what we have planned for 2020.
What a result! Our Christmas Fair raised a record-breaking £4,200!
Hopefully we succeeded in getting the festive feeling going at St Adrian's with our Christmas that took place on 30th November!
What we do know is together we raised an amazing £4,300 and it is all down to your generosity (time and money) and all of the local businesses who donated prizes. The Grotto looked amazing, the food was delicious and the children really enjoyed all the games and activities. Well done everyone! An amazing result which boosts our end of calendar year total to almost £8k (£15k is our end of school year goal!).
Please support Idling Action St Albans
Did you know that Hertfordshire has the second worst air quality in England (after London)? As a PTA, we're inviting everyone at St Adrian's to like the 'Idling Action St Albans' page, as they're all about improving the air we breathe here in St Albans. We have a number of parents and pupils with breathing difficulties – your support will make an immediate difference. Thank you.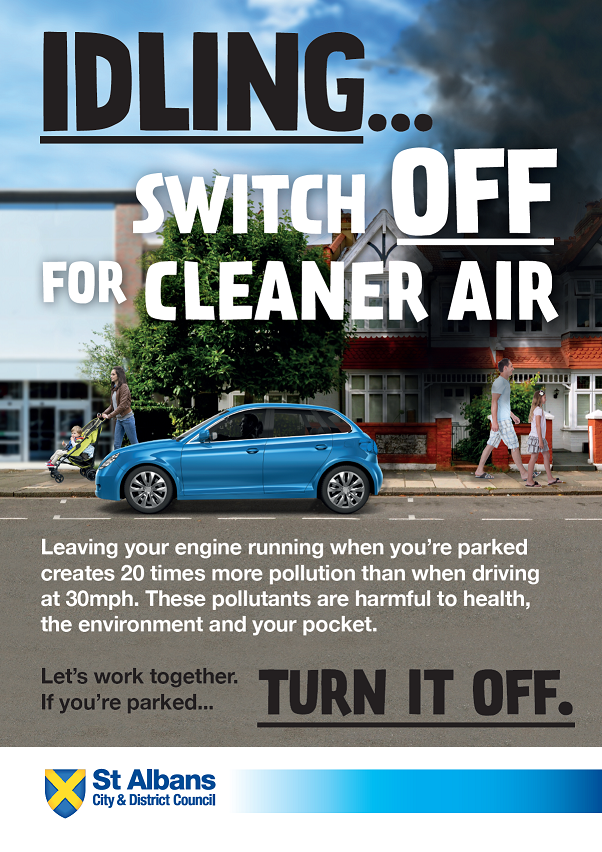 Fabulous Fireworks!
Another fabulous PTA fundraising event went off with a bang on 9th November with our annual fireworks display. Thank you to the Dew Family who, once again, demonstrated their commitment to St Adrian's by putting on a brilliant display – setting up in the pouring rain. The rain then held off for the display itself – thank godness! Thanks also goes to all of the other volunteers who made it happen on the night – pulling pork, selling tickets, pouring hot chocolate and mulled wine and keeping us safe and sound.
A call out for Christmas Fair Raffle & Tree of Surprises donations
Do you own a local business? Would you like us to promote your business to the families at St Adrian's Catholic Primary School in St Albans?
If so, we're looking for donations to our raffle and 'big prize' Tree of Surprises stall at our Christmas Fair taking place on Saturday 30th November.
These two fundraising stalls alone raised over £640 last year! We can't afford not to replicate that success in 2019.
Below is a link to our fundraising letter, including options for buying advertising space in our programme too.
Deadline for making donations and being listed in our programme is 23rd November. Please email stadrians.herts.pta@gmail.com or visit
Thank you in advance – St Adrian's PTA Committee (Parent Volunteers)
Fireworks Night is almost here…9th Nov, from 6pm
£3,250 handed over to Headteacher Mr Bedford
£250 raised at the latest Infant Film Night!
A no brainer of a PTA fundraising event. Every child loves a good movie, especially with their friends in the school hall, with a hotdog and packet of crisps. Simple pleasures for our youngest pupils in a safe and relaxed environment. Thank you Nicola McAuliffe and her helpers who made it happen.
£538 raised at last week's Pamper & Style Evening!
What a fantastic result! Thank you to everyone who volunteered, booked treatments, came along to listen to our talks and bought raffle tickets. It was a lovely chilled evening.
Get set to be pampered in style – PAMPER & STYLE EVENING, Thurs 10th Oct, 7-10pm (school hall)
You asked and we listened – here is a PTA fundraising event that is all about you!
Get set for style tips, fashion, accessories and health/beauty items to buy, plus beauty and wellbeing treatments to book + we'll have a bar! Tickets £5 per person and include a glass of fizz – available to book online at https://school.plansocial.app/events/57982. Head online to book your treatments too! (Click here if you're yet to register with PTASocial)
Talks & Demonstrations running all evening including: Colour Analysis demo, Accessorising demo, latest Autumn/Winter fashion trends demo, plus talks all about Tropic skincare, Arbonne nutrition, Magnetic Wellness jewellery and Reflexology.
Treatments and experiences to enjoy (and book) including: Gin & Prosecco bar, Yoga taster session with Linda Hodgman and bookable treatments including manicures, pedicures, mini facials, reflexology and massage. Plus a rail of preloved clothes (new or nearly new) that you can pick up at bargain prices!
Fabulous shopping experiences including: Michelle Broadley's homemade gifts, Marie Francis' Avon selection, jewellery, Body Shop, Tropic Skincare, Arbonne Nutrition, Captain Tortue French Fashion & Norwex reusable skin mitts & cloths.
Tickets £5 per person and include a glass of fizz – available to book online at https://school.plansocial.app/events/57982 or with cash from your Class Reps. Head online to book your treatments too!
Infant Movie Night Film has been decided…
IT'S DISNEY'S ALADDIN (2019)!
Kids grab your PJs, a blanket and a cushion and settle down for a wonderful film in the school hall from 5-7pm. Every child will get a nice hot dog and drink. This is open to all Reception, Y1 & Y2 pupils (plus siblings in nursery). Tickets on sale w/c 14th Oct via your Class Rep…£3.50 per ticket.
***Parents do not need to attend unless you'd like to volunteer via PTASocial*** https://school.plansocial.app/events/54215

Also – to avoid meltdowns/logistical issue we do allow nursery children to join in if they have a sibling already attending. Please do buy a ticket for them to cover the cost of food/drinks etc.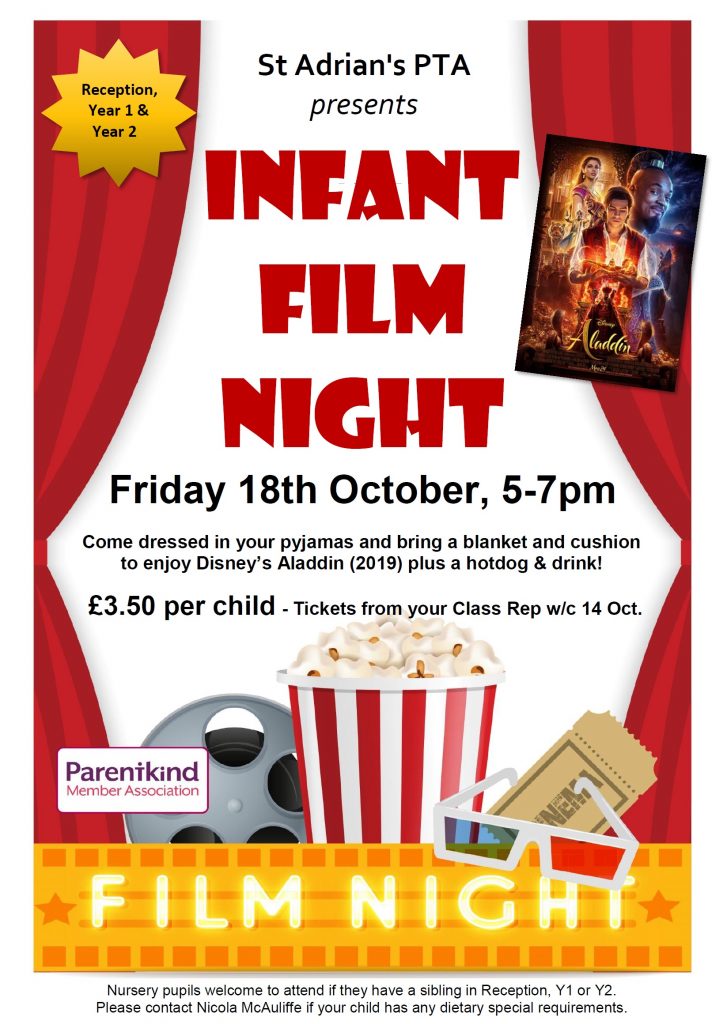 Panto tickets – sold out (waiting list details below)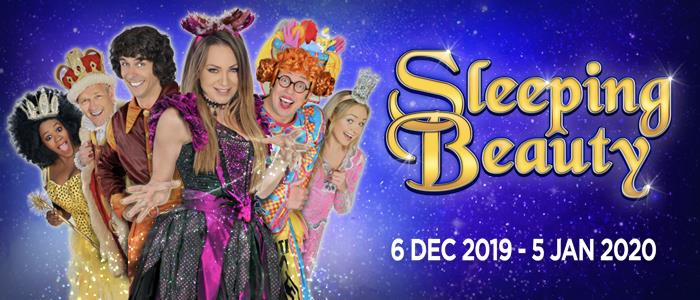 SLEEPING BEAUTY, Alban Arena, 15th December 2019, 5pm performance. Tickets only £20 per person – NOW SOLD OUT! If you'd like to go onto the waiting list when/if more tickets are released mid October, please complete your details here
Get set for the new term – watch our video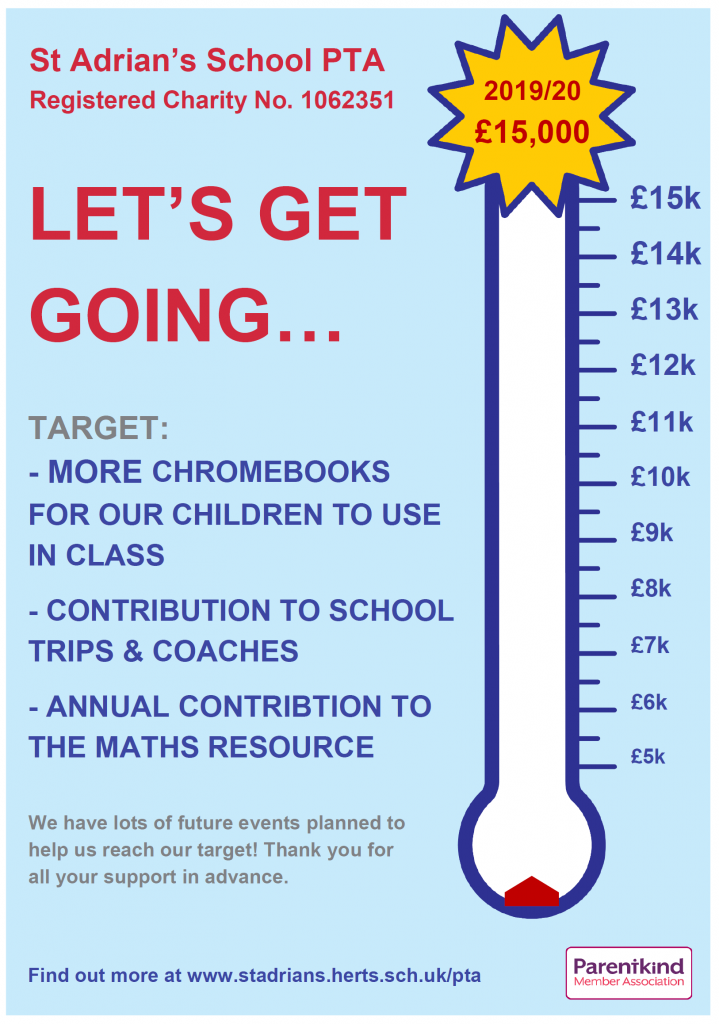 Your new Class Reps from September
Take a look at who has stepped up to keep you all in touch with all of the detail we can often forget or have questions about. There's lots more that a Class Rep does to bring your classes together. Please give them a big round of applause! See the list her and, if you're new, make a point of introducing yourself to your new Reps (I remember there being a lot of names and faces to remember). https://stadrians.herts.sch.uk/pta-class-reps/
Eyes down last Friday…!
Thank you to everyone who came along to our latest Family Bingo evening last Friday. Oh what a night – we raised £470! Thanks too to Grace Murial House who lent us their fab whizzy bingo machine. It was lovely to see so many children there and they enjoyed the tuck and hotdogs at half time.
Record breaking Summer Fair total!
In tonight's PTA meeting, our fab Treasurer Dominic Tang, announced our final Summer Fair fundraising total as £4,160! That's £1,300 more than last year.
The wins were from spending less on inflatables (we got a very good deal, particularly as our event wasn't on a really popular summer fair date), introducing a new bar and great food sales – plus all other popular stalls proving successful.
We recently sent £8,000 of PTA funds to the school to invest in the first batch of Chromebooks – and this new Summer Fair injection propels us closer to the next batch of £8,000 for more Chromebooks.
Thank you everyone involved and to those who completed the Summer Fair survey (hear more about the results that survey on the Facebook Live playback of the PTA meeting on our Facebook parents group).
Welcome to our new parents
Thank you to all of the Nursery and Reception parents for listening to our brief run through about our PTA this evening. If you missed it or would like to take another look, click here to view the presentation.
We thought you'd find it useful to have the links below to help you stay up to date too.
You'll also find this PTA flyer (see right) in your packs.
Individual Nursery Parent Facebook Group: www.facebook.com/groups/671332999963305
Individual Reception Parent Facebook Group: https://www.facebook.com/groups/1899676630140320
Main Parent Facebook Group: www.facebook.com/groups/stadriansparents
PTA webpage: https://stadrians.herts.sch.uk/pta/
PTASocial (for volunteering): https://app.ptasocial.com/register/stadrianspta
Silent Auctions end Friday 14th June, 12noon
[UPDATE: £253 raised through bids on these sab silent auction prizes! Massive massive thank you to everyone who bid and those who donated these prizes – you have made a real difference]
Roll-up, roll-up, place your highest bids for these fabulous auction prizes via this super whizzy online form: https://forms.gle/CQt4ihBquyhmcMB19 (closing 12 noon, 14th June). All funds raised go directly to the Summer Fair fundraising total!
Auction Prize: Poker Game Night in your own home!
You've seen it played in the movies, you've dabbled in Vegas…but have you ever wondered how to play the game properly? If so, get bidding on this amazing auction prize for an unmissable evening Poker experience in your own home for up to 9 people.
Our very own Poker legend, Dominic Tang, will host a poker night in your own home, on a date to suit you and your friends/family. Dominic will provide the poker table to play on, chips, cards and all other accessories. All you have to do is gather up to 8 people to play. Dominic will teach the game (i.e. the rules) and coach you all with a beginner level strategy. You would play a tournament game (as opposed to a cash game) – this means that each player would pay a fixed fee to enter (say £10) and that creates a prize pool of £90 which could be split £60/£30 for 1st and 2nd place.
Sound like fun to you? It's a great excuse to get your mates together for an unforgettable evening in. If you'd like to bid for this fab prize, just hit this link before 12noon this Friday. All money raised goes to the Summer Fair fundraising total. https://forms.gle/1QJV2CQiE6bWKD6N8. Thank you Dominic for offering this fab prize – it went down well for a friend he knows at another school – so it's a great idea to offer it at St Adrian's.
Kid's Bell Tent Parties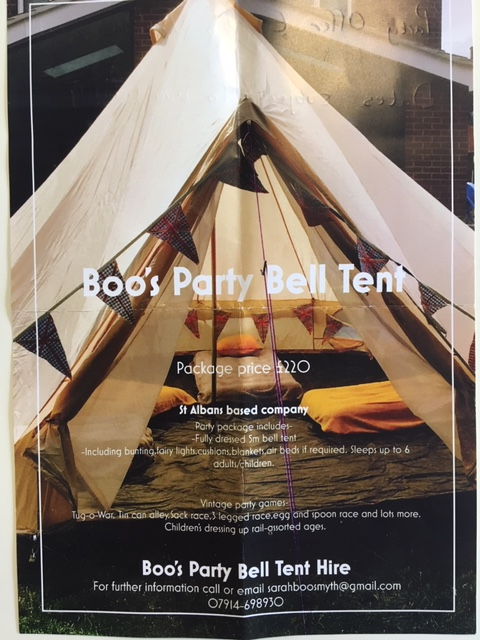 Summer Fair, 8th June…what a result already!
Meet the Club Kidz team this Saturday…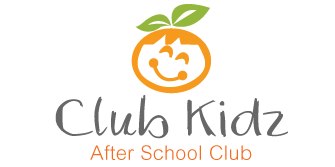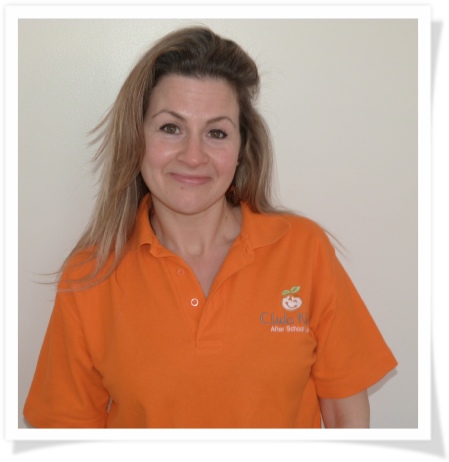 Thank you Annette, lovely owner of Club Kidz (who will be providing our new breakfast and after school clubs from September), for coming along to our Summer Fair this Saturday with some fun activities for the kids. It's a great chance to meet her and chat to her team about what Club Kidz are all about.
https://www.facebook.com/clubkidzltd/
Children's Party Bell Tent at our Summer Fair this Saturday!
Introducing 'The Craft Club Ladies' Susan Kerr and Sarah Smyth who will be coming along to our Summer Fair with their Kid's Party Bell Tent for you to see and have a play in.
They rent out their fab bell tent for children's parties including airbeds and party games. It's all decorated with bunting and fairy lights which the children love.
If you'd like to place a bid to win a 24 hour hire of this tent for a party of your own, click through to our silent auction here by 8th June. https://forms.gle/1adeaMiCKeV5wK9t8
Pop along to have a chat with Susan and Sarah on the day and grab a leaflet with more info. Thank you ladies, in advance, for bringing along such a fabulous bit of kit.
All that glitters…this Saturday at our Summer Fair
Back by popular demand this Saturday at our Summer Fair, hair and make-up artist Briony Bennett with her glitter face, body and hair art!
Hair style including glitter for children- £3 (£2 without glitter)
Glitter without hairstyle for children- £2
Face glitter- £1.50
Glitter tattoo between £1 and £2 depending on size
Adult glitter styles also available – slightly higher price
Check out her fab photos and Facebook, Instagram and website Briony is available to book for parties & special occasions.
A special guest at our Summer Fair…
We're excited to announce a very special guest – Princess Perfection will be making a special appearance at 1-2pm, Saturday 8th June at St Adrian's school in St Albans.
Princess Perfection – Character Appearances – also available for birthday parties and events. Please pick up one of her leaflets at the summer fair or visit her Facebook or Instagram page or website www.princessperfection.co.uk.
Summer Fair Silent Auctions are live!
Roll-up, roll-up, place your highest bids for these fabulous auction prizes via this super whizzy online form: https://forms.gle/wazssGo9AZsfcJWQ9 (closing 2.30pm, 8th June)
– St Albans Comic-Con – 4 tickets worth up to £40 at St Albans Arena – organised by Paul Waidley at our school! (www.creedconventions.com/st-albans-comic-con)
– Poker Game Night – our very own Dominic Tang will host a poker night in your own home, for up to 9 people. Includes teaching, kit, table and tournament game! Money can't buy prize…but now it can!
– Learn With Philip – 2 hour driving lesson with Philip Broadley worth £54 (taken locally) + 10% off a further block booking of 10 hours https://www.facebook.com/Learn-with-Philip-2248904648707466/
– Fab Science Holiday Clubs – voucher for 1-day sessions in St Albans worth £32 (www.fabscience.co.uk)
– Sam Pink Tennis Coaching – 50% off September 2019 term (4-12yrs) at Greenwood Park & tube of tennis balls (www.sampinktenniscoaching.co.uk/juniors)
– St Albans HatsOffComedy Weekender – 2 tickets worth £40 for the Saturday night show at Homewood Road URC (www.hatsoffcomedy.co.uk)
– Kid's Bell Tent Party (By Susan Kerr & Sarah Smyth, aka The Craft Club ladies) (see their bell tent and chat to them in person at the Summer Fair)
– Club Excel at Beaumont School (www.clubexcel.co.uk) – 2 x £50 vouchers for their summer camp at Beaumont School in St Albans (bid for each separately)
Click this link to place your bid https://forms.gle/wazssGo9AZsfcJWQ9(auction closing 2.30pm 8th June)
SUMMER FAIR preparation is well under way!
Thank you to all of the local business and parents who have donated prizes to giveaway on our Wheel of Fortune big prize game – just one of the traditional family games at our Summer Fair, Saturday 8th June, 12.30pm-3.30pm – all welcome! Here's a video update all things Summer Fair prep.
[youtube https://www.youtube.com/watch?v=2tIeLpJhsqI&w=560&h=315]
Thank you to these local businesses for their support donating prizes to help us raise money at our Summer Fair:
– £50 high street gift card (www.thelifestylevoucher.co.uk)
– £50 Ocado vouchers (www.ocado.com)
– Willow's Farm – 4 tickets + £5 voucher (www.willowsactivityfarm.com)
– The Waffle House (www.wafflehouse.co.uk/st-albans)
– Nandos Family Platter (www.nandos.co.uk)
– Aylett Nurseries (www.aylettnurseries.co.uk)
– DJ Jungles (www.djsplay.co.uk/st-albans)
– Afternoon Tea at The Noke Hotel (https://bit.ly/2Ria5Me)
– The Skin to Love Clinic Glycolic Skin Treatment (www.theskintoloveclinic.co.uk)
– Paradise Wildlife Park (www.pwpark.com)
– The Pudding Stop (www.thepuddingstop.com)
– Cloud 9 Leisure (www.cloud9leisure.com)
– Scruffs Dog Grooming (https://www.scruftsgrooming.com)
– David Calvert Photography (www.calvert.biz)
– Waitrose (www.waitrose.com)
– Judy Britten Reflexology (www.judybrittenreflexology.co.uk)
– Norwex UK (https://jenniscott.norwex.co.uk)
– Blissfully Organised (www.blissfullyorganised.co.uk)
– Big Space (www.bigspace.biz)
– Shape Up Yoga (www.shapeupfitness.co.uk/yoga)
– Shape Up Bootcamp (www.shapeupfitness.co.uk/bootcamps-and-yoga-classes)
SUMMER FAIR – Saturday 8th June, 12.30-3.30pm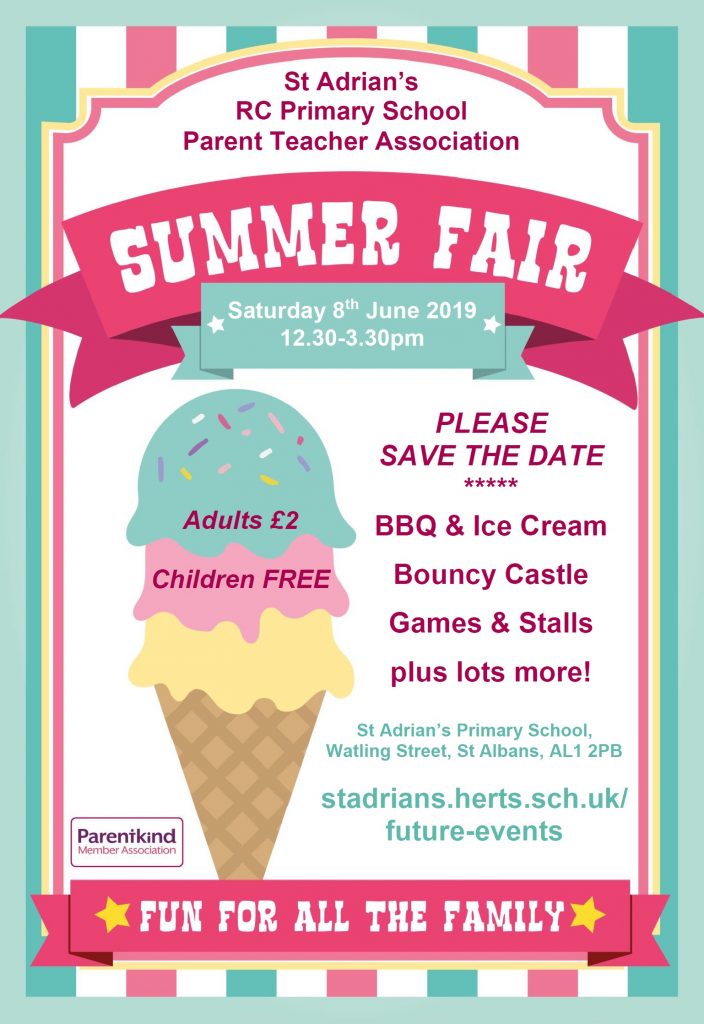 Welcome to our new families joining us in September…
If you've been lucky enough to get a place at our school starting in September, welcome! Please request to join our main Parents Facebook Page here so you can start getting a feel for what goes on and meet other parents in your child's year.
If your child is starting in Nursery, please also join this Nursery Facebook group and if your child is starting in Reception, please join this Facebook group which will be rolled on by the current Nursery parents.
Another successful Quiz Night!
Thank you to our Quiz Night Dream Team for pulling off another night to remember. They hit the spot with challenging and funny questions – with 9 tables battling it out to be crowned champions. You can't knock a Quiz Night at St Adrian's, especially as £800 was raised!!
Happy Circus at Samuel Ryder School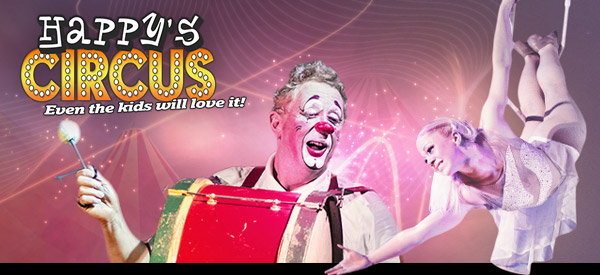 Happy Circus comes to Samuel Ryder School in St Albans on Weds 12th June and Thurs 13th June, 4.30pm-8pm.
Select 'St Adrian's' from the pull down list when booking your tickets online and we'll receive £2 back for every ticket sold (or £6 per family ticket sold)!
Tickets are £9 per person or £34 for a family ticket (2 adults + 2 children or 1 adult x 3 children).
*** Order your tickets online at https://www.pta-events.co.uk/sra ***
View their promotional video at https://youtu.be/BuAUelnpgIE
We need you…
We're looking for 3 volunteers to fill 3 important roles in our PTA:
2nd Hand Uniform Champion (ROLE TAKEN – thank you!)
Online shopping cashback, new school lottery & name labels fundraising Champion
Personalised Christmas Card Champion (thank you Anne-Laure Crouy who has done such a brilliant job with this) (ROLE TAKEN – thank you!)
The last two are all handled online so can be managed by someone who isn't always at pick-up/drop-off etc and would get a full handover by the parent running the operation currently. The 2nd hand uniform champion would have free reign in terms of how it is managed and communicated – so could also be an online thing and/or take place in person at school events and consultation evenings for example.
Please comment here or email us at stadrians.herts.pta@gmail.com if you'd like to find out more and/or volunteer. You can also read more about each task on PTA Social (they are listed as events).
Thank you SippWine for your Spring Ball prize donation and special offer
Sipp Wine, special offer for St Adrian's Parents:
***Get 50% off your first two months of SippWine boxes meaning you pay only £14.50 each month (and you can cancel anytime so you're not locked in). Use code BBW50 at the checkout to save your 50%***
SippBox
• You three 3 quality wines worth around £12-£13 per bottle for £29 per month
• You get to choose the wines you like or take our expert recommendations
• They're delivered free anywhere in the UK
• You get tasting notes for each wine, an app to help you grow your knowledge and Amazon Alexa integration
• As part of the subscription you get Beyond The Bottle content that develops your knowledge
• You earn sippRewards every month that can be changed into £££'s to spend in our shop
• If you don't like a bottle we'll send you a free one next time
• We're rated 9.6/10 on Trustpilot
• You can cancel anytime
AND you get a box of truffles currently (they like to throw in a surprise every month!)
Head to https://www.sippwine.com/pages/sippbox to find out more.
"Oh what a night…!" Our Spring Ball, March 2019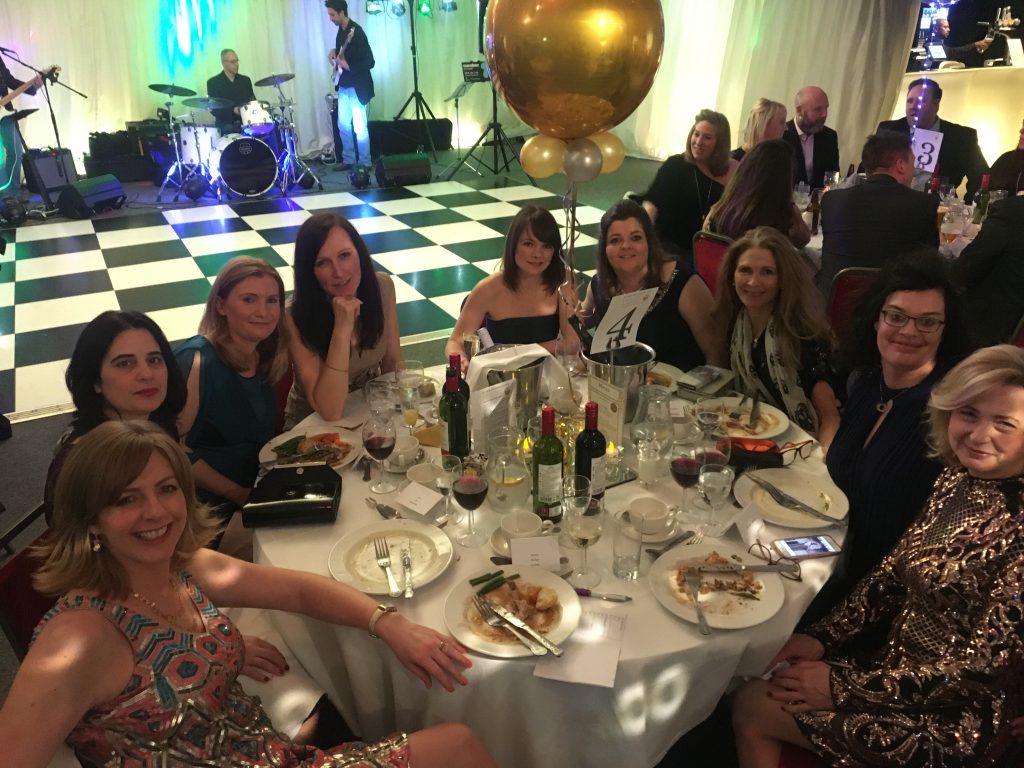 Thank you to all of the local businesses who kindly donated prizes to our auction and raffle – we raised over £3,000 from your donations alone!
A real night to remember! Thank to everyone who was involved – before, during and after the event. You have made a real difference.
Spring Ball Auction Prizes – place your advance bid now or in person on the night!
England shirt signed by football legends Gary Lineker, Rio Ferdinand, Michael Owen & Owen Hargreaves – Courtesy of Louisa Clark (Year 6 Mum) and BTSport
England football signed by legends Gary Lineker, Rio Ferdinand, Michael Owen & Owen Hargreaves – Courtesy of Louisa Clark and BTSport
Real Madrid shirt signed by Gareth Bale – Courtesy of Rachel Kepinska-Smith
Two Arsenal Home tickets situated on the halfway line for a Category B or C game during the 2019/20 season – Courtesy of Claire Brennan
A game of 4 Ball at Redbourn Golf Club (18 holes for 4 people) worth up to £176
Two tickets to the ballet at the Royal Opera House (18 May 2019, 7pm – level 4, row A, seat 84 & 85) – Courtesy of Rebecca Worsley
Professional Eyebrow Microblading Treatment worth £320 with St Albans based Jolanta Milewska
Social Media Audit for your business's main social media channel by St Albans based Sarah Pascaru at Social Jooce, worth £100
A two-hour reorganisation service by St Albans based LifeWorks, worth £120
In-home two room paint colour consultation by St Albans based colour expert Olwyn Grint from Tickled Pink Interiors, worth £95
Watford FC signed poster 2018/19
Family pass for 2 adults & 2 children for the Sunday afternoon session at Pub In The Park festival in St Albans – gastro food and live music event 13-15th September, worth £83
If you can't make the Spring Ball, email stadrians.herts.pta@gmail.com with your bid and we'll bid for you on the night. If are coming to the ball, we'll see you on the night to bid in person. Thank you
Spring Ball Raffle Prizes – buy your tickets in advance or on the day (£2 a ticket, £10 a strip)
Afternoon Tea for Two at The Noke Hotel in St Albans
• 1 month family membership (up to 2 adults and 4 children) at Nuffield Health in St Albans
• Two tickets to see any film at The Alban Arena
• Cut and finish with Toni at Karla Jordan Hairdressers on Abbey Avenue in St Albans
• Children's haircut at Ocean Kid's Salon in Radlett
• A SippBox (3 bottles of quality wine) plus a box of truffles from Sipp Wine worth £29
• Boxed bottle of Pol Roger Champagne
• 2-course lunch Special for two at Novita Italian Restaurant in Shenley
• 1 hour treatment at Hena Beauty Salon Vesta Avenue
Raffle tickets available from your Class Rep from 19th March 2019 until Friday.
Mother's Day Pop-Up Shop, 29th March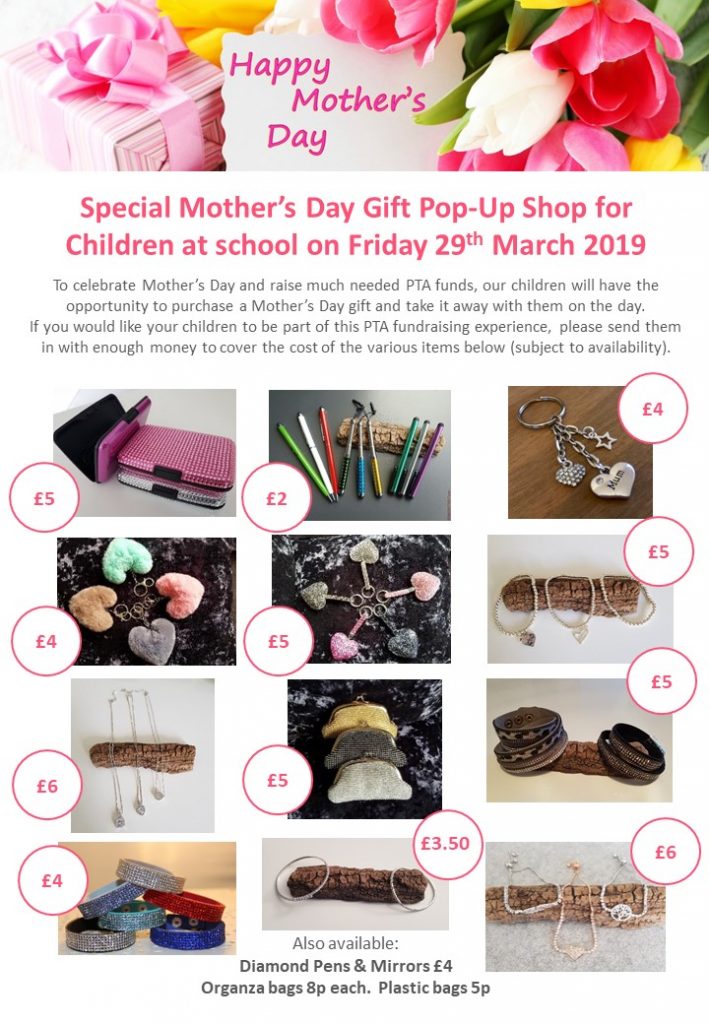 Stand to be elected at the PTA AGM
In the PTA AGM meeting on 5th Feb 2019 (7pm, school staff room) we will be voting for parents to fill the various Committee roles on the PTA. Following the messages sent from the school office before and after Christmas, we have already had some parents step forward, including some new to the PTA – great news! There is still time to raise your hand – please read on for more details…
Here are the core roles to be elected:
– PTA Committee – CHAIR: Currently Rachel Kepinska-Smith and Laura Peacock have volunteered to share this role and to be elected
– PTA Committee – TREASURER: Dominic Tang will be standing to be re-elected
– PTA Committee – SECRETARY: Laura Donnellan is looking to be elected for this role
– PTA Committee GENERAL ROLES (that don't really have a specific title but are equally as important): Jenny Adams, Stephanie O'Connor & Nicola McAuliffe.
If you would like to vote on who takes these roles, please come along to the meeting at 7pm (voting not available to those watching on Facebook live.
PTA General Volunteers (not included in the vote): We welcome all offers of support throughout the year – big or small. We will continue to use PTA Social to make it easy for you to 'do your bit'. And, after next week's meeting, we will release a list of the more meaty/longer-term/specific roles/tasks/events up for grabs who need owners to love and make them their own (more on that later).
We do believe if everybody does a little, nobody has to do a lot…so we will be going big on making sure there are lots of neat cool roles to suit different skills and personalities – so that everyone can do their bit to help. Please email stadrians.herts.pta@gmail.com if you would like to put yourself forward for any of the roles above or if you have any questions (no such thing as a silly question).
Many thanks Your PTA Committee
EARLYBIRD TICKETS OFFER ENDS 5TH FEB: Spring Ball, 23rd March 2019, 7pm, The Noke Hotel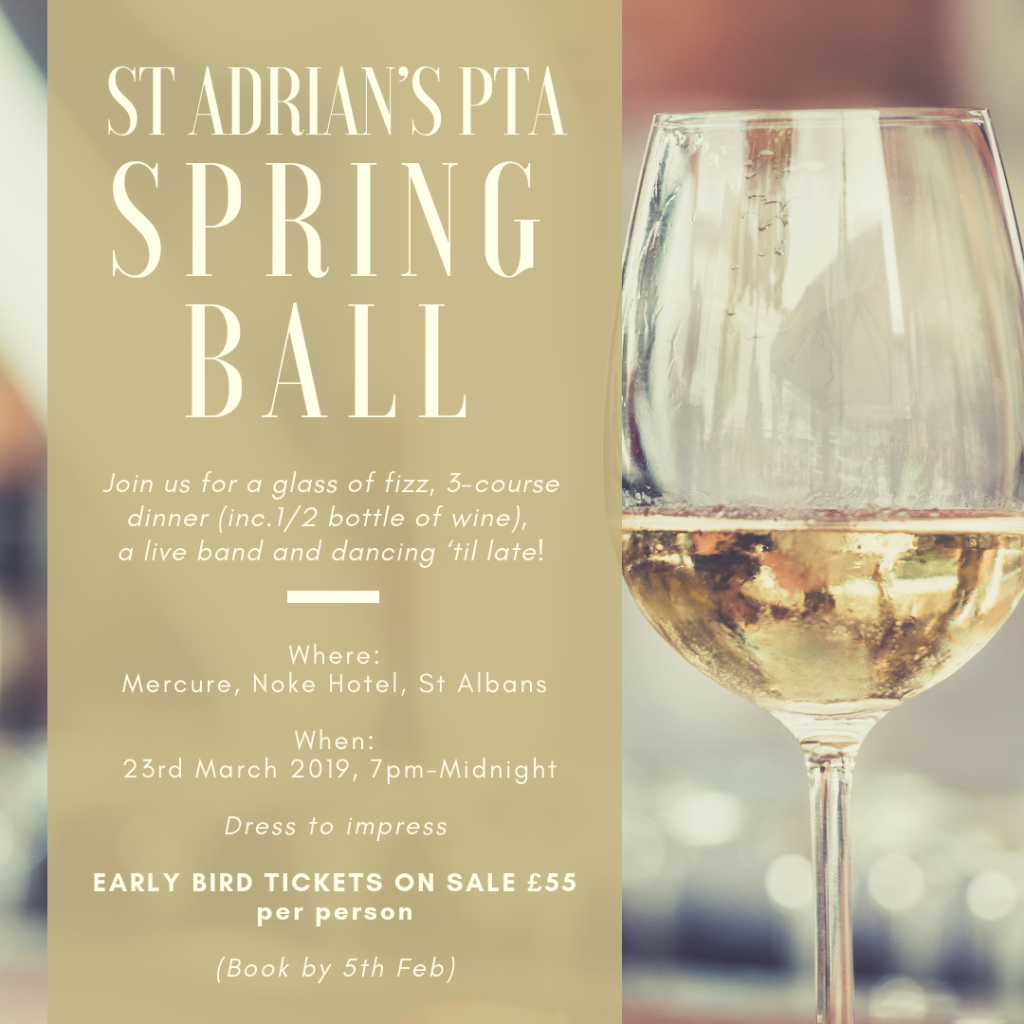 Every two years we host a fundraising Spring Ball for parents and the
extended school family. It always promises to be a fab
night and a great excuse to let your hair down.

This year it takes place on Saturday 23rd March 2019, 7pm-midnight at The Noke Hotel in St Albans.

We're selling tickets online this year via our PTASocial online
system. The tickets are £55 per person – this is an earlybird ticket
offer for those buying tickets before midnight 28th Feb. This includes
a glass of fizz on arrival, 3-course dinner with 1/2 bottle of wine, a
live band and dancing 'til late!

Here is the link to buy your tickets https://app.ptasocial.com/events/53739.

From the 6th Feb the price is £60 per person, available via the same link.

Please do come along and gather together a good group too if you can.
There can be up to 10 on a table.

When you book you can add a comment to let us know the table you want
to sit at/specific year table/together with a particular group of
people.

It's going to be a great evening for a great cause – it is one of the
biggest fundraisers we organise at St Adrian's so is vital in helping
our school purchase much needed additional equipment for our children
(more news to follow from Mr Bedford in terms of what we're saving up
to spend this year's PTA funds on).

If you do not have a PTASocial log-in to buy tickets, please register here
https://app.ptasocial.com/register/stadrianspta. If you can't remember your password, please click the forgotten password link to reset it via https://app.ptasocial.com/auth/login.

Thank you in advance. We hope to see you there. Please let us know if you have any questions.

Your St Adrian's PTA Committee
Join us!
To find out more about what your PTA does or how you could help, please get in touch. E-mail your PTA Committee parent volunteers at stadrians.herts.pta@gmail.com or register/log-in to our online PTA volunteering website https://app.ptasocial.com/register/stadrianspta.
Our Committee members are listed online here. If you see any of us around school, please do come over and say hello – we'd love to meet you too!
Up & Coming Events
For full details and the latest news, please visit www.facebook.com/groups/stadriansparents/events
To volunteer to help at our events, please register at PTA Social or log-in here.
Y3 CAKE SALE – Friday 18th January 2019, 1.30pm
JUNIOR DISCO – Friday 25th January 2019, 6-8pm – £4 per child
PTA MEETING – 5th February 2019, 7pm
Y1 CAKE SALE – Friday 1st March 2019, 1.30pm
Y5 CAKE SALE – Friday 15th March 2019, 1.30pm
SPRING FUNDRAISING BALL – Saturday 23rd March 2019 (evening)