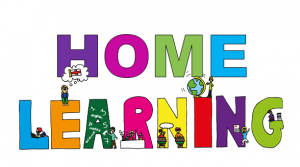 Information relating to weekly home learning is posted on the Google Classroom at every Friday at 2pm. Most home learning is then due to be returned on the following Wednesday.
Each term, your child receives a home learning grid that includes exciting activities that can be completed at home throughout the term. We look forward to celebrating this home learning with your child when they bring it into school. More information can be found on the Google Classroom.
Ongoing activities for your Year Two child
Spellings
Spellings to be learned before starting Year Two can be found here:
Spellings to learn by the end of Year Two can be found here:
Go to the ictgames website to play free games to reinforce these spellings: https://ictgames.com/littleBirdSpelling/
Handwriting
Your child will learn to join their writing during Year Two. Examples of handwriting patterns for you to practise at home can be found here:
Multiplication Tables
By the end of the year, the children need to confidently know the multiplication and division facts for the 2x, 5x and 10x tables. Free games to reinforce these skills can be found here: https://www.topmarks.co.uk/maths-games/hit-the-button
Google Classroom
The children have joined the Year 2 Home Learning Google Classroom and their login details can be found in their Reading Record.
You can access Google Classroom here: https://classroom.google.com/c/NTQ3MTA1NTg0ODc2
This link will only work if you are logged in to your child's own school Google account. You will not be able to access the classroom if logged in to Google with a parent's account or that of another family member. Further information can be found on the Year 2 Quick Link, where you will find a handy Google Classroom guide should you have difficulties logging on.