The class are settling in really well with everyone arriving at school happy and ready to start the day. This week we have concentrated on securing our daily routine including our handwashing, prayers, register, group circle time, singing, stories and lots of learning through play. Not forgetting snack and lunch time!
We particularly concentrated on making friends and learning everyone's names during our group time.
Maths Challenge
Below is a maths challenge for the weekend. This will give the children an opportunity to bring something in from home: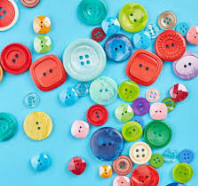 • Find a small plastic container (a container small enough to fit inside your child's book bag).
• Talk to your child about the sorts of things which will fit in the container.
• Make a collection of tiny things together and see how many will fit inside the container – 1, 2, 3 or more?
• Talk about things that are the same about the objects – for example, they are all small.
• Talk about the things that are different – the colour, what they are used for, are they soft or hard?
• Bring the container and some of the items that fit inside it to school so we can all share and talk about them.

Make sure your child's name is on the container.

I shall look forward to some interesting conversations next week! Enjoy your weekend.
Nicola Palmer