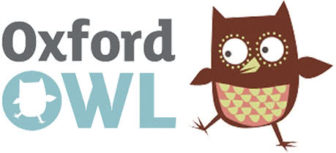 Oxford Owl: Simply follow this link. There is no username or password required.
If you would like to move on to books from the next book band you are free to do so. We will assess each child carefully on their return to school.
Department for Education Reception Letters and Sounds lessons. A new lesson is posted each day but all previous lessons are available. https://www.youtube.com/channel/UCP_FbjYUP_UtldV2K_-niWw
Phonics Play – free games available for parents!
Nursery children will enjoy Phase 1 games. Reception children are currently working on Phase 2 and Phase 3. Phase 4 games will also be beneficial for Reception children who are confident with all the Phase 2 and Phase 3 sounds.
Another fabulous website which is free to use is 'Teach your monster to read'. Log onto https://www.teachyourmonstertoread.com. Nursery children will enjoy playing the "first steps" games and, for Reception children, there are a selection of other reading activities in the 'games' section.
For those children confidently blending sounds together and reading, you can also access free decodable comics by visiting: www.phonicsplaycomics.co.uk. Again, begin with Phase 2, move onto Phase 3 and progress to Phase 4 comics.
Top tips on sharing reading with your child at home. https://educationendowmentfoundation.org.uk/public/files/Publications/Covid-19_Resources/Resources_for_schools/7_Top_Tips_to_Support_Reading_at_Home.pdf