We were really pleased to welcome Father Francis into school today to celebrate Mass for our class. The Mass reminded us that we were all part of God's family and it was great to see everyone working together and looking so smart – whether in school uniform, special clothes or their first Holy Communion outfits. There is no doubt that we all face many challenges at the moment, but it is lovely that we can come together as a class family to share in the celebration of the Eucharist.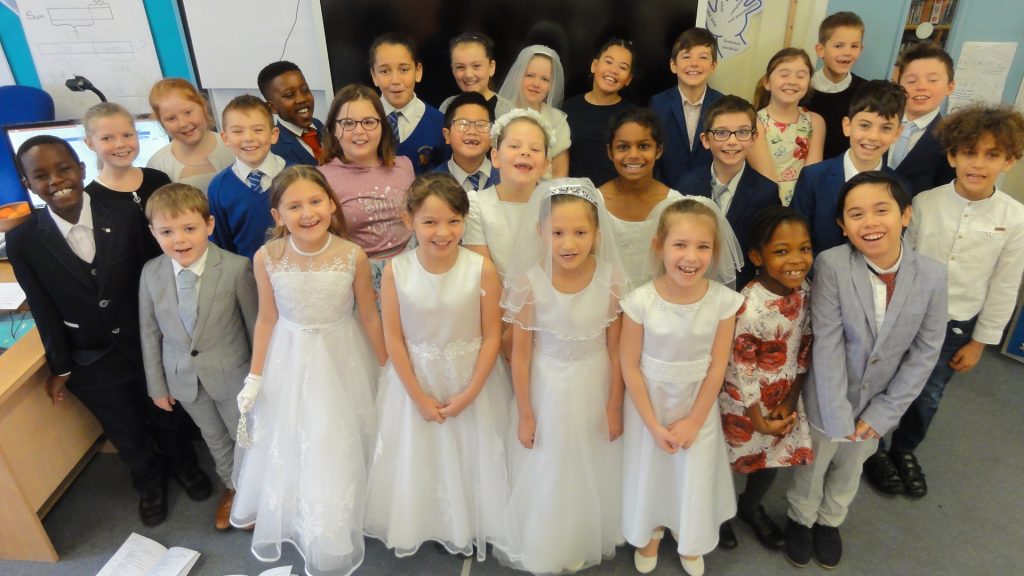 We are busy practising the carols for our Christmas Carol Service. I would like you to practise at home and try to learn the songs 'by heart'. This is your homework for this week. You should be able to view the slides and hear the music using the embedded PowerPoint.
Have a happy and safe weekend.