This week we're having temperatures to understand what it would have been like in Ancient Egypt. The children enjoyed drawing their plans for the Egyptian death masks they will make. While they did that, they also examined some beautiful replica artefacts – a winged scarab, ushawbti figure which the Egyptians believed would do the work for the deceased in the afterlife and an eye of horus. The children handled them very carefully and were fascinated by the Egyptian beliefs – for example, that the scarab beetle pushed the sun across the sky.
In RHE, the children are learning about living with each other and this week they were working in groups to consider actions which make you feel cared for by others.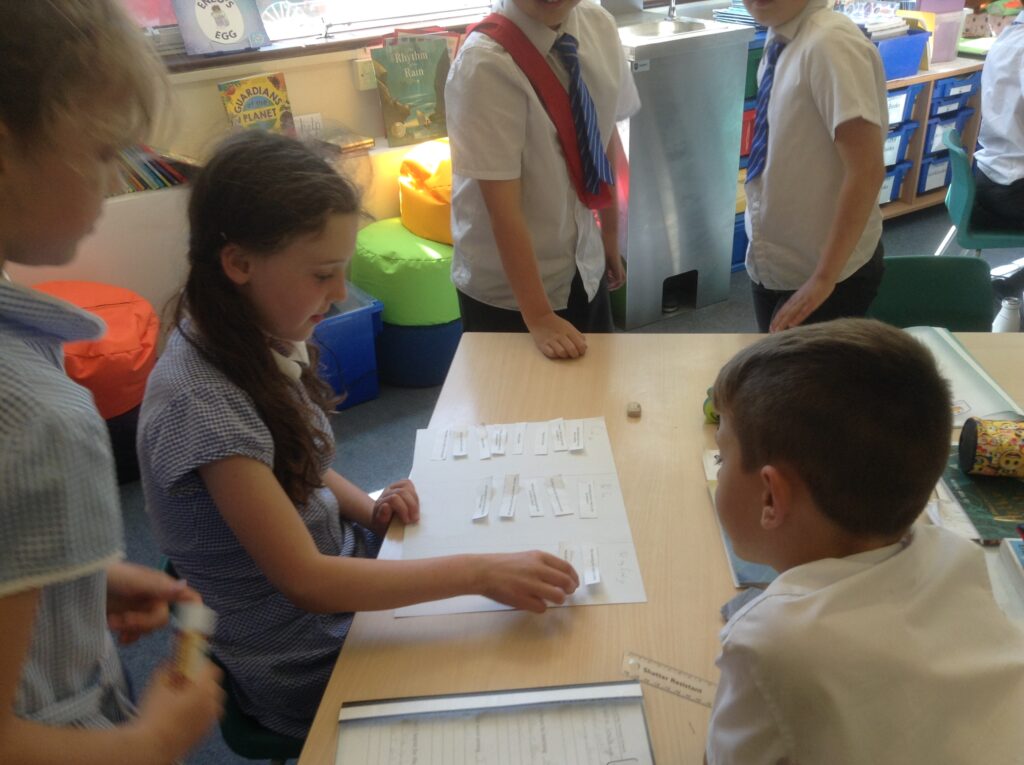 I hope you were as proud of the children this morning as I was. They learnt the many words to a complicated song very well, performed the actions clearly and performed everything with the enthusiasm. They did have pictures they'd carefully drawn – of parts of the song, or to show their feelings for their own Dad or God the Father – but we forgot to show them this morning. Here is a photo of them all holding all the drawings.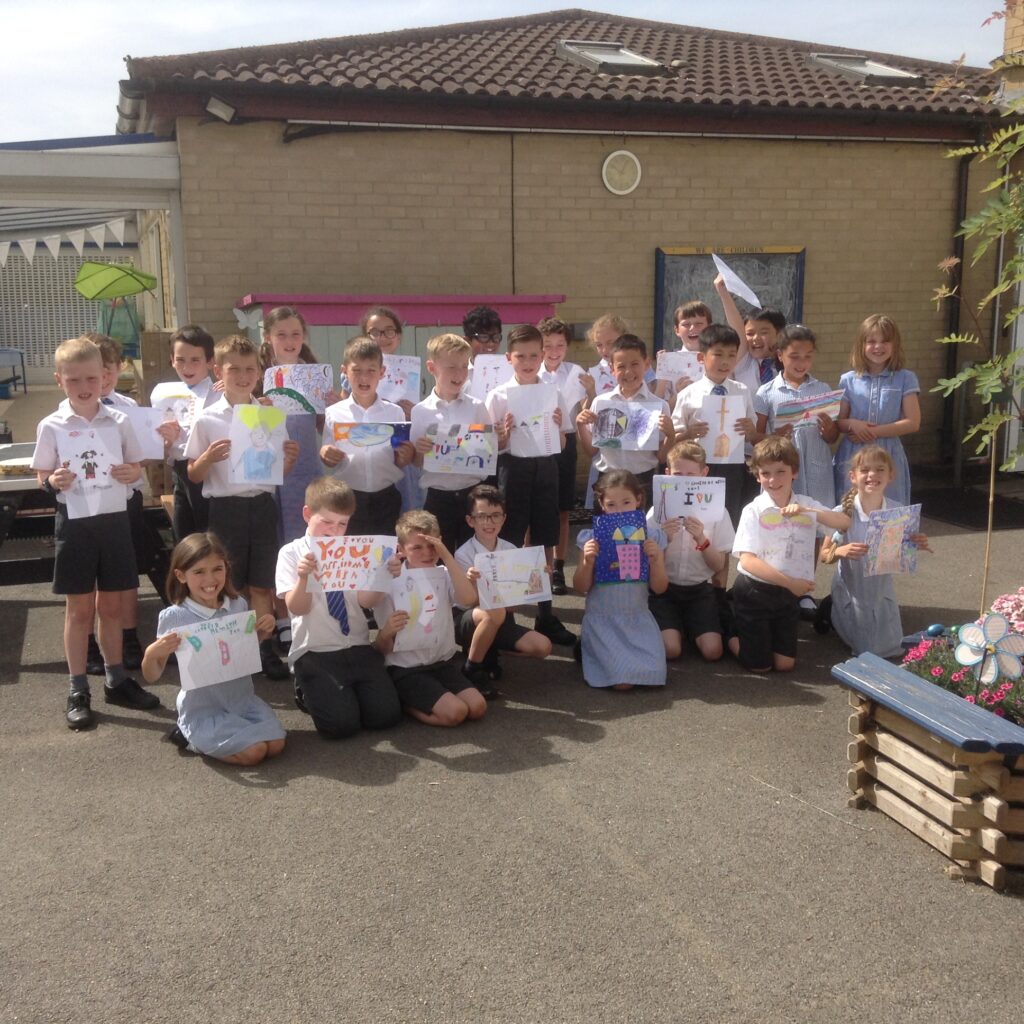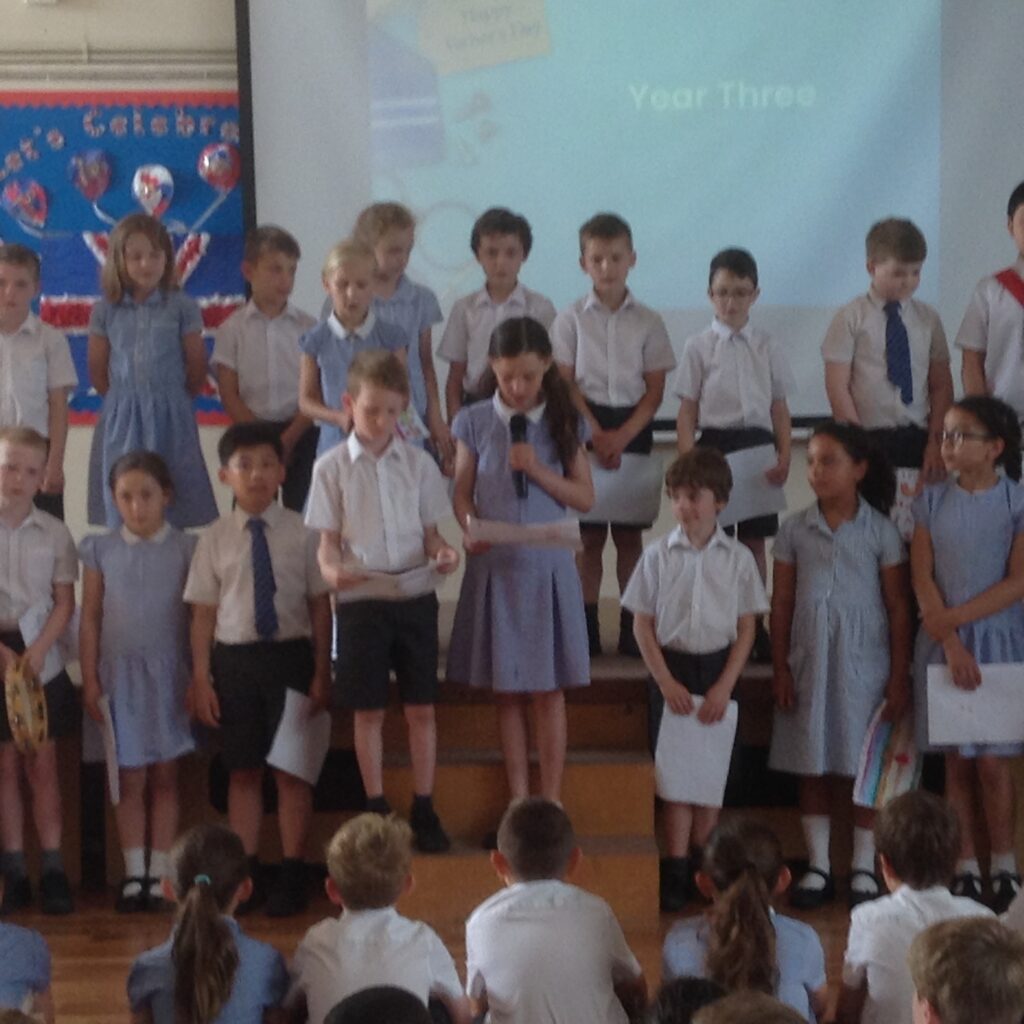 The class is loving reading and writing rhyming couplets about children who get up to dastardly deeds and come to sticky ends. We'll finish them next week and start a new book. The learning about fractions has moved into the area of equivalence which is quite tricky but the children listened and reasoned really well in our first session of this.
Well done for coming to school with suntan cream and for those children with caps. Please keep remembering the water. Have a great weekend.