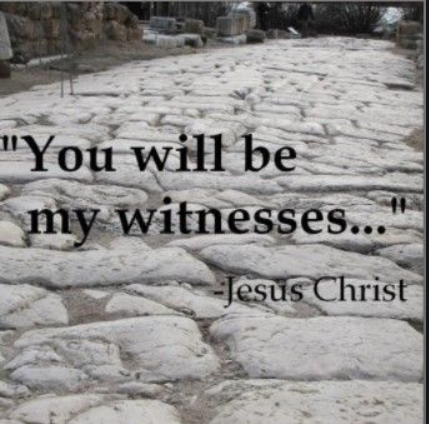 Our new RE topic is on the theme of Witnesses for Jesus.
We will explore what being a witness means, how it takes courage and careful obersation.
Through Scripture, we will explore the witnesses who met with Jesus after His Resurrection and were then called to spread the Good News, that Jesus had indeed defeated death and had risen.
We will then look at the people, such as St Paul, who didn't have the opportunity to meet Jesus, yet still testify as they witness God's great love and sacrifice for not just themselves but for all of us.
Through examining the examples of others both from Scripture and people who today set wonderful examples of standing up for their faith and sharing God's love with others, such as Fr Balashowry, we will challenge our own faith as we prepare to be witnesses for our Heavenly Father.
RE Home Learning:
I would like you to either research about some one who demonstrates they are a witness of God by the charitable works they do for others, such as Fr Balashowry or research about a charity which witness God's love through care for others such as the Catholic Children's Society, CAFOD or even a local charity which you know demonstrates care for others who are in need.
Present your research as a leaflet or poster.
Prayer:
As you support your children through their learning, please join us through prayer:
Almighty God,
You give ushope and courage,
You call each of us to bear witness to your abundant love in a frightened world.
All around us are signs the world is struggling and the future is unclear. Strengthen our confidence in your unfailing grace and grant us the courage to move onward even when we cannot see the way, knowing that you will guide our every step.
Through Jesus Christ our Lord.
Amen.