Year 6 went adventuring this week in the beautiful Blenheim woods!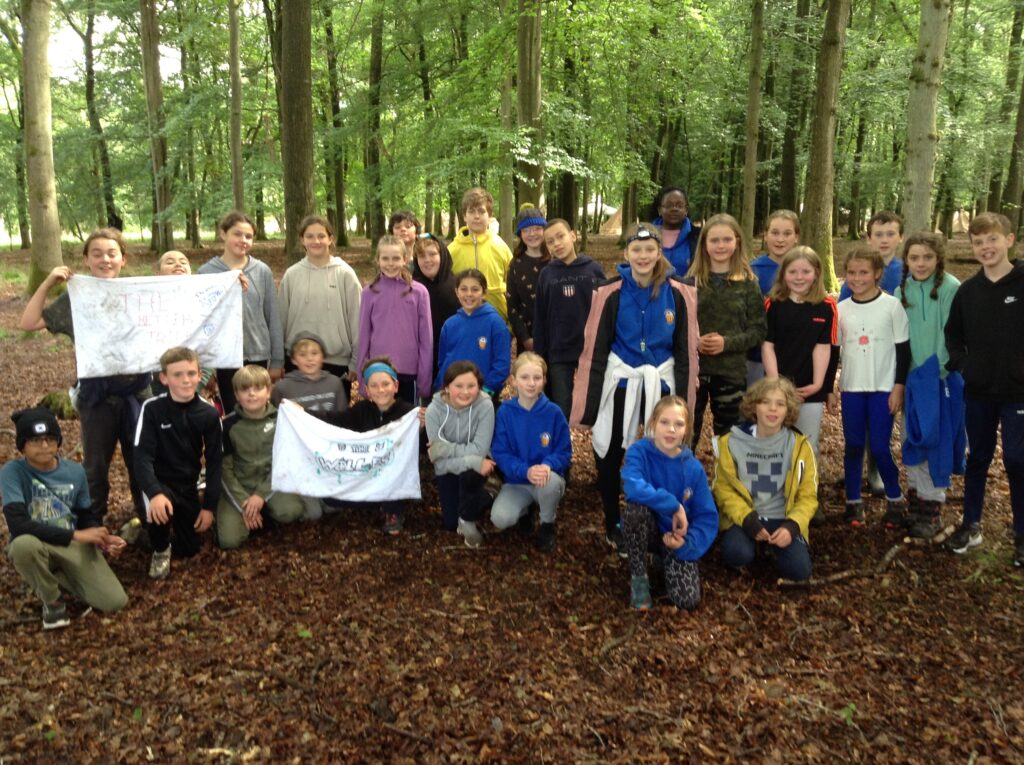 Arriving shortly after 10.30am on Monday 21st June, the Bushcraft tribe leaders, met us from the bush and walked us to what would be our woodland home for 36 hours.
Task 1: Build a fire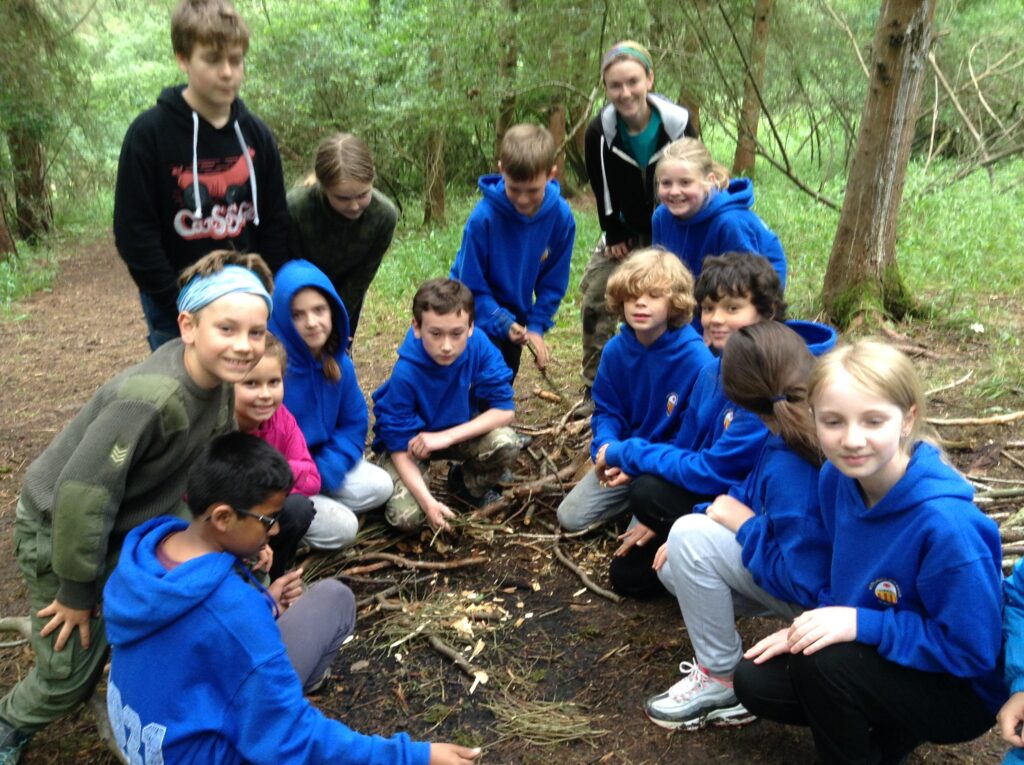 We were shown several ways to try and create fires including covering cotton wool in vaseline, then lighting it with a flint and steel. Once the fires were up and going, we could cook our lunch- burgers. By the time they were cooked we were STARVING!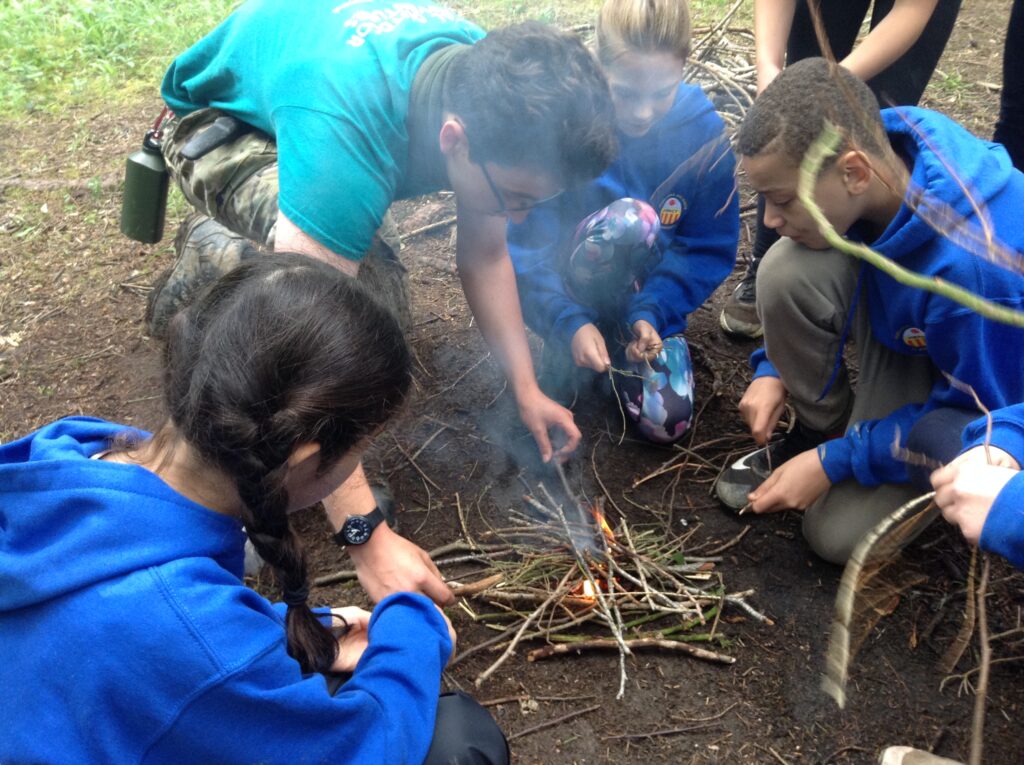 Task 2: In the two tribes- come up with a tribe name, tribal dance and a back story:
Task 3: Archey and games
Task 4: finding our tents, dinner and camp stories and riddles
Task 5: Shelter building
Sadly we don't have pictures of these but some brave children slept in the shelter they made- despite the cold and rain. They certainly are a hard lot!
Tuesday morning brought some much needed sunshine and more fun activities: trap making, Capture the Flag and the Bushcraft challenge.
There wasn't a minute spent twiddling our thumbs wondering what we could be doing. Every minute was accounted for and fun packed.
Coming back to school, we had a very tired, quiter bunch of children than the ones we took with us- a sign of a great time had by all!
Mr Sallis and I were incredibly proud of all our children as they worked as a team, looked out for each other and embraced new tasks with enthusiasm.
It is with this enthusiasm, we will continue to make the most of every day we have left together with the Leavers of 2021.
Best wishes,
Mrs Gallaher