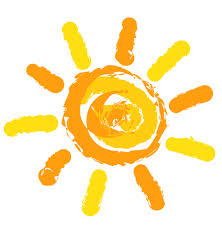 It is lovely to welcome the children back to school after the Easter break, even if my sun picture is perhaps more wishful thinking after the frosty mornings of this week.
In the coming week, we will be working hard to prepare our class assembly which we will share with you and the rest of the school on Friday, 30th April.
We have begun the new Relationships and Health curriculum. You can find out more about this area of our learning in the separate blog posted earlier this week.
We have also begun the first of the new RE topics for this term, New Life, exploring the theme of Pentecost and serving. You can find out more about this topic and the associated home learning challenge from the link at the side of this page.
Reading books
The children are encouraged to change their reading books whenever they need and they have the opportunity to do this every day.
Thank you to everyone who has tracked down school reading books that may have been taken home over the course of the lockdowns of the past year. Our school stock is still quite depleted in some of the book bands, so we would be very grateful if you happen upon any of our books and return them to school.
Home learning
Our home learning is published on the Google classroom and should be completed online.
Handwriting pens
The children are making real progress with their handwriting and presentation.
When children first make the transition from pencil to pen, I am pleased to give each of them their first pen to use at school. However, I cannot provide pens after this. Some of the pens are beginning to run out and I would be grateful if you could now provide a pen for your child as part of their school pencil case.
We ask that children use fibre tip pens for school and not biros. The pens that I provide are blue Swash Komfigrip handwriting pens. They are currently available from Amazon for £4.72 for a box of 12. You are, off course, free to source similar pens from your own favourite retailer!