During the autumn term, our learning in RE will follow three themes. In the first of our themes, People, we will be learning about the family of God in Scripture.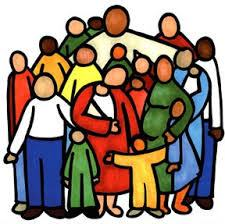 The Church names the family the 'Domestic Church' where children begin to understand the Church which is 'nothing other than the family of God.' This topic explores the truth that Jesus had a natural family with real people with names and a history.
This topic is rooted in Scripture, through which the children learn to link the events of the Bible with our Catholic belief.  Children will also come to understand what is meant by the following key vocabulary through this topic: chosen people, siblings, relations, ancestors, generations, Old Testament, roots, family tree, genealogy, nomad and nomadic.
Home learning in RE
We have already learnt this term that there are four broad types of prayer:
Adoration: Praising God.
Contrition: Asking for God's forgiveness.
Petition: Asking God for something.
Thanksgiving: Showing God gratitude.
During the next month, I would like you write a special prayer for your family that includes these four parts. Your prayer will form part of our class prayer book – Take time to decorate your prayer and make it look wonderful. You will need to hand in your RE homework by Wednesday, 7th October.
Prayer and Reflection
Father, creator of all,
you 'ordered the earth' to bring forth life
and crowned its goodness by
creating family life.
Teach us the beauty of human love,
show us the value of family life
and help us to live in peace
with everyone.
Amen.