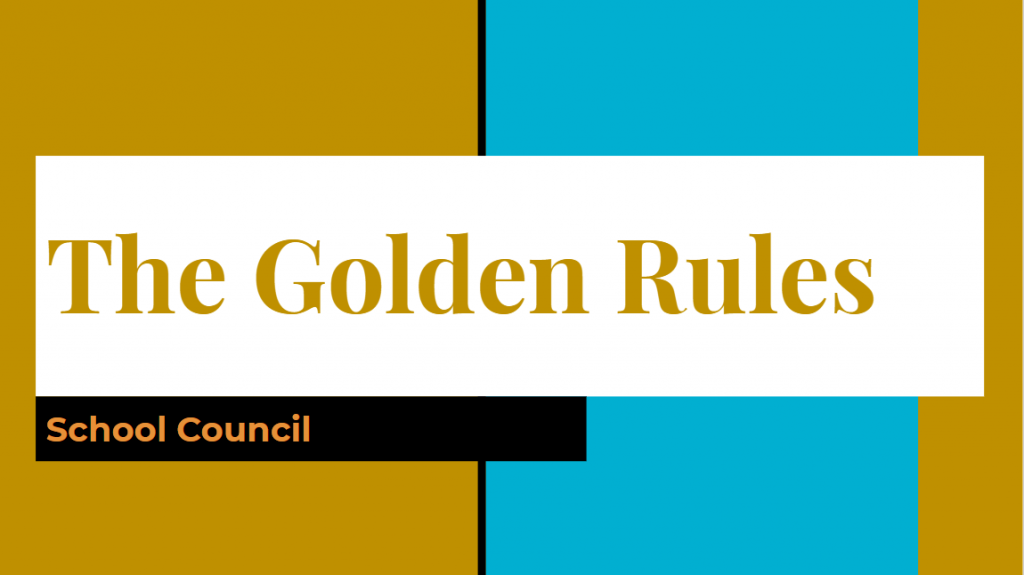 After half term, the school will be introducing new and improved 'Golden Rules' for behaviour.
We would like to invite you to create a poster to display these Golden Rules in around the school.
All the rules must be very clearly visible even if you are stood far away.
It should reflect our positive approach to behaviour in school.
All words must be spelt correctly.
It can be completed by hand or using a computer.
All posters must be handed in by 9 am on Monday 24th February (no late submissions accepted).
It must be clearly named.
We look forward to seeing all of your poster.
The School Council.