What a fantastic week we've had. The children did extremely well learning the new routine and we truly enjoyed our time together.
This week we've been talking about Autumn. Thank you for all the interesting autumnal items and objects that you have brought in. We have looked, felt and smelled all the objects. We have found out what tree grows acorns, conkers and pine cones.
Our art table was as busy as always and the children explored autumnal colours, leaf cutting and sticking and so much more.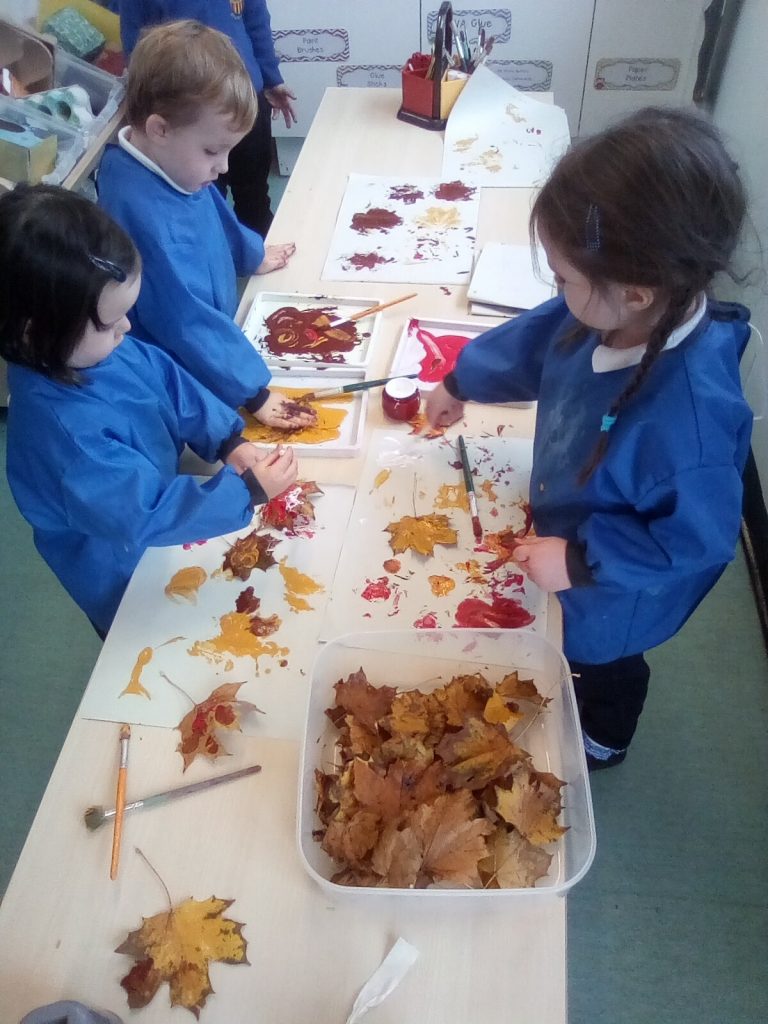 We also practised cutting skills by decorating autumn trees on the writing table.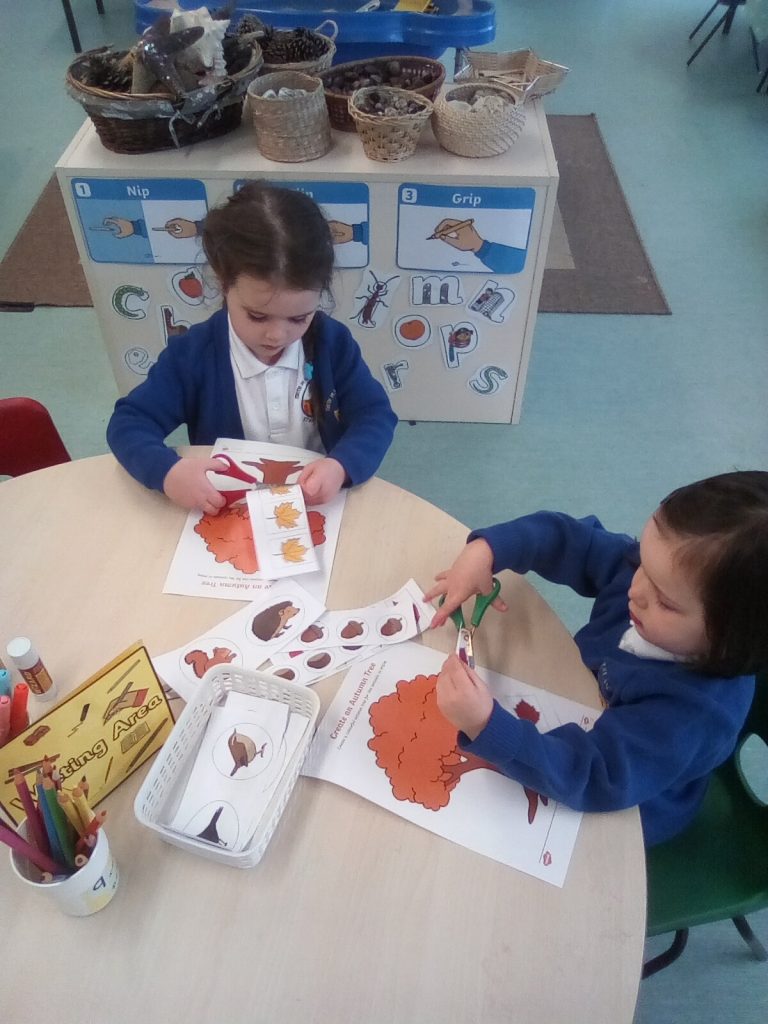 One of the favourite activities this week was scooping out a pumpkin and then planting the seeds. Everyone is waiting for them to grow and we also make sure the compost is moist every day. The children had some brilliant ideas:
The seeds will grow big and tall.
We can make pumpkin pie when they grow.
The pumpkin is big and orange, the seeds are tiny.
On our playdough table we made mini pumpkins and pumpkin lollies and we 'baked' pumpkin pie. We used real pumpkin seeds to put inside the pumpkin.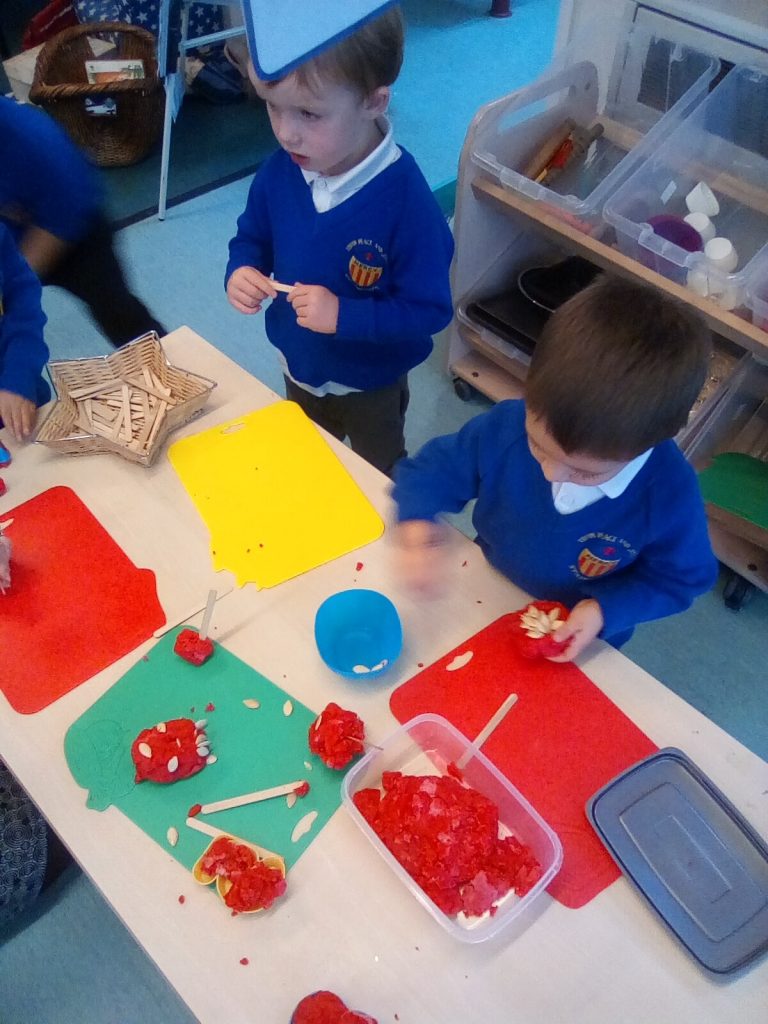 Letters and sounds:
This week we rescued the bear by using our quiet and loud voices. We also practised our listening skills by trying to 'hear' different musical instruments. Well done nursery!
The children went on a bear hunt too. We've been reading the story this week and everyone truly enjoyed walking through the thick oozy mud, through the deep cold river, through the snowstorm. We talked about patterns in the story and everyone did really well retelling the key events and describing the characters. To support children's learning we had a lovely sensory tray and we played 'We are going on a bear hunt' board game.
Well done Nursery! Keep up the good work!
Have a lovely, fun filled weekend!
Mrs Solakova